Best DIY Books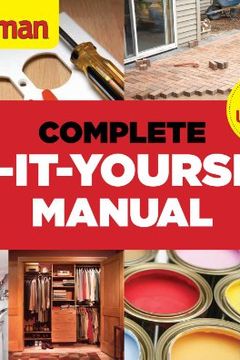 The leading manual for home improvements is getting an update to address current codes, latest materials, tools and technology.The bestselling, most comprehensive guide to home improvements has been revised and updated once again since it's revision in 2005. Over 10 million copies of READER'S DIGEST COMPLETE DO-IT-YOURSELF MANUAL have been sold sin...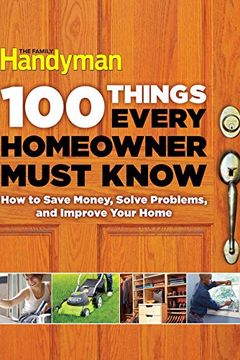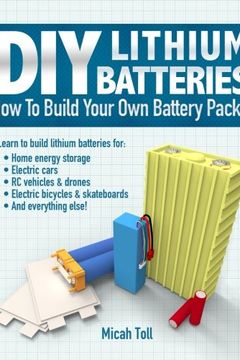 Are you a hands on person? Do you prefer making things yourself? Are you working on a project that requires lithium batteries? If so, then this book is for you! We'll cover everything you need to know about lithium batteries. From choosing the right cells to designing a battery pack and building it yourself, this book includes all the steps for bui...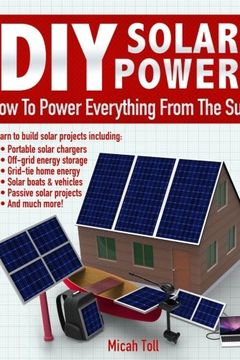 Are you a hands on person? Do you prefer making things yourself? Are you ready to power everything - from your devices to your home - with solar energy? If so, then this book is for you! We'll cover everything you need to know about solar power. From understanding all of the components that go into solar powered projects to choosing the right solar...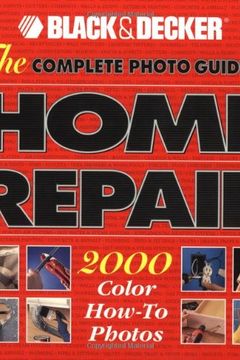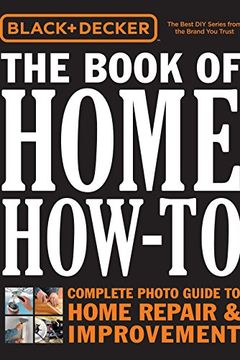 All the do-it-yourself information you need for your home repairs. BLACK+DECKER The Book of Home How-To is easy to search through, even easier to use.The editors at Cool Springs Press know a thing or two about DIY home improvement and maintenance; we've been writing about it for the past quarter-century, and we have more than a few bestsellers unde...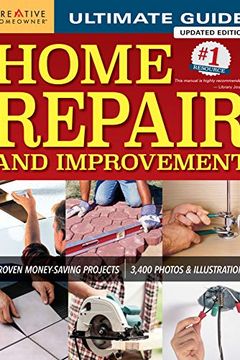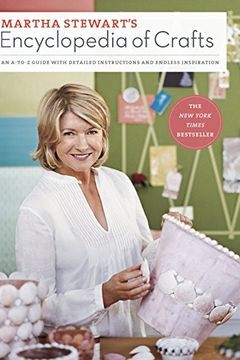 For nearly 20 years, home crafters have turned to the pages of Martha Stewart Living for all kinds of crafts projects, each presented in the magazine's inimitable style. Now, the best of those projects, including step-by-step instructions and full-color photographs, have been collected into a single encyclopedia. Organized by topic from A to Z, Mar...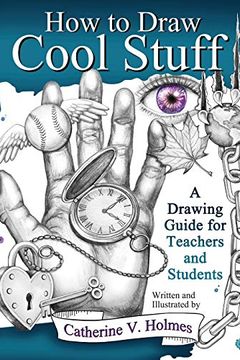 How to Draw Cool Stuff shows simple step-by-step illustrations that make it easy for anyone to draw cool stuff with precision and confidence. These pages will guide you through the basic principles of illustration by concentrating on easy-to-learn shapes that build into complex drawings. With the step-by-step guidelines provided, anything can becom...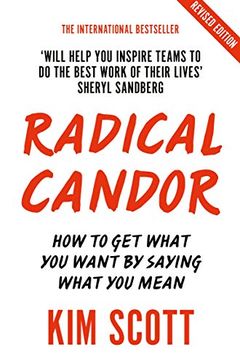 The Noma Guide to Fermentation by René Redzepi
How To Raise An Adult by Julie Lythcott-Haims
Start with Why by Simon Sinek
The Greatest You by Trent Shelton
Knitting Without Tears by Elizabeth Zimmermann
Elizabeth Zimmermann's Knitting Workshop by Elizabeth Zimmermann
The Fleece & Fiber Sourcebook by Carol Ekarius
Japanese Knitting Stitch Bible by Hitomi Shida
A Second Treasury of Knitting Patterns by Barbara G. Walker
Vogue® Knitting The Ultimate Knitting Book by Vogue Knitting Magazine
Alchemy of Herbs by Rosalee de la Foret
Anything You Want by Derek Sivers
The Principles of Knitting by June Hemmons Hiatt
Mobile Solar Power Made Easy! by William Errol Prowse IV
The Knitter's Book of Wool by Clara Parkes
AlterKnit Stitch Dictionary by Andrea Rangel
750 Knitting Stitches by Pavilion Books
AmiguruME by Allison Hoffman
The Soul of a Tree by George Nakashima
The New Wildcrafted Cuisine by Pascal Baudar
The Living Landscape by Rick Darke
The Knitter's Book of Knowledge by Debbie Bliss
Make It Up by Marie Rayma
Sock Architecture by Lara Neel
Japanese Woodworking Tools by Toshio Odate
Edible Landscaping by Rosalind Creasy
Homebody by Joanna Gaines
Knit One Knit All by Elizabeth Zimmermann
Knitting Ganseys, Revised and Updated by Beth Brown-Reinsel
Sequence Knitting by Cecelia Campochiaro
New Fix-It-Yourself Manual by Reader'S Digest
Natural Color by Sasha Duerr
Amy Herzog's Ultimate Sweater Book by Amy Herzog
Big Little Felt Universe by Jeanette Lim
Vogue® Knitting by Vogue Knitting Magazine
BoHo Chic Jewelry by Laura Beth Beth Love
The Pesto Cookbook by Olwen Woodier
Creepy Cute Crochet by Christen Haden
Stitch 'n Bitch by Debbie Stoller
Ayurveda by Sahara Rose Ketabi
Stretching to Stay Young by Jessica Matthews
Investing QuickStart Guide by Ted D. Snow CFP MBA
Collins Complete DIY Manual by Albert Jackson
Doodle Stitching by Aimee Ray
T Is for Transformation by Shaun T.
The Ultimate RPG Character Backstory Guide by James D'Amato
How to Raise Monarch Butterflies by Carol Pasternak
Wild at Home by Hilton Carter
Escape from the Ordinary by Julie Bradley
Think Like a Cat by Pam Johnson-Bennett
Beautifully Organized by Nikki Boyd
Good Clean Fun by Nick Offerman
Chess Fundamentals by Jose Capablanca
Beeswax Alchemy by Petra Ahnert
Off Grid Solar Power Simplified by Nick Seghers
How To Make It in the New Music Business by Ari Herstand
How To Use Graphic Design To Sell Things by Michael Bierut
Sunday Morning Quilts by Amanda Jean Nyberg, Cheryl Arkison
Solar & 12 Volt Power for beginners by George Eccleston
The Poetry Home Repair Manual by Ted Kooser
The Beginner's Guide to Cheese Making by Elena R. Santogade
Making Space by Thich Nhat Hanh
200 Tips, Techniques, and Recipes for Natural Beauty by Shannon Buck
Tiny House Design & Construction Guide by Dan S Louche
Hello Glow by Stephanie Gerber
Bibliostyle by Nina Freudenberger
Plant-Powered Beauty, Updated Edition by Amy Galper, Christina Daigneault
Badass Embroidery by Renee Rominger
Stained Glass Making Basics by Lynn Haunstein
Origami 365 by Taro Yaguchi
The Bicycling Guide to Complete Bicycle Maintenance Repair by Todd Downs, Editors of Bicycling Magazine
Get That Job! by Thea Kelley
Decorating Cookies by Bridget Edwards
Mapping Trophy Bucks by Brad Herndon
Oliver + S Little Things to Sew by Inc. Liesl and Company
Basic Fishing by Wade Bourne
Bowhunting Public Land Whitetails by Tony Peterson
Weaving Within Reach by Anne Weil
Astronomy by Dinah L. Moché
By Hand by Nicole Miyuki Santo
Natural Beauty Skin Care by Deborah Burnes
Water Storage by Art Ludwig
Fabrics A-to-Z by Dana Willard
The Student Pilot's Flight Manual by William K. Kershner
100 Organic Skincare Recipes by Jessica Ress
The Complete Book of Mah Jongg by Amy Lo
Make Your Own Beauty Masks by Odd Dot