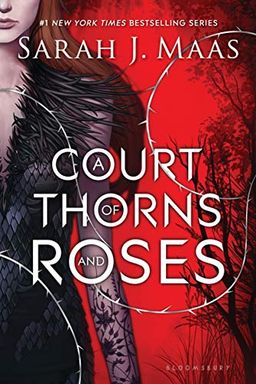 In this captivating fantasy novel, Feyre must rely on her hunting skills to survive in a cold and unforgiving forest. But when she kills a precious predator, she's taken to a magical kingdom where she discovers a world she never knew existed. As she navigates this dangerous new realm and uncovers dark secrets, Feyre develops intense feelings for a mysterious captor hiding behind a jeweled mask. To save him and break an ancient curse, she must risk everything.
A political and trade alliance requires Brishen, a Kai prince, to marry a Gauri woman - Ildiko. However, when they meet, they discover that Brishen's bride is ugly and Ildiko's groom is not just a foreign aristocrat, but a non-human prince. Despite their initial misunderstandings, Brishen and Ildiko slowly fall in love and must navigate the hostile schemes of a rival kingdom to stay together.
A siren with a bracelet of magical IOUs must repay the favors she's received, or face death. When she turns to the Bargainer for help, an old romance is rekindled. But there's a sinister plot in the Otherworld, and the Bargainer needs Callie's help to save his people. Will they be able to put aside their past and work together?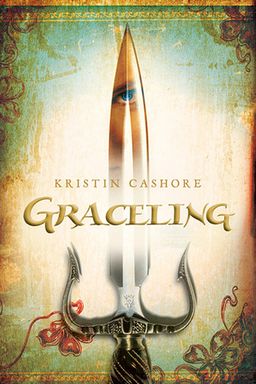 In a world where some are born with extraordinary abilities, Katsa is a Graceling with a deadly talent for killing. Despite her noble status, she is forced to work for the king as an enforcer. Along the way, she falls in love with Prince Po and uncovers a dangerous secret that threatens to bring down the entire kingdom. This debut novel from Kristin Cashore features powerful prose, intense action, and an unforgettable romance that will leave readers hungry for more.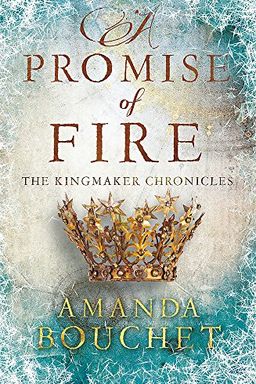 Discover a world of ancient gods, rising kingdoms, and a dangerous destiny in this captivating fantasy novel. Meet Catalia "Cat" Fisa, a soothsayer hiding in plain sight within a traveling circus, until a powerful warlord named Griffin sets his sights on her. He wants her as a weapon for his newly formed kingdom, but his growing feelings for Cat put everything at risk. Can she resist his advances and keep her power a secret, or will she succumb to the promise of fire?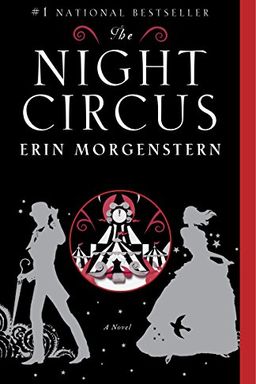 Enchanting and mysterious, Le Cirque des Rêves is a magical circus that appears out of nowhere and opens only at night. But behind the scenes, a fierce competition is brewing between two young magicians, Celia and Marco, who are battling for supremacy under the watchful eyes of their perilous mentors. Yet, as they begin to fall for each other, their love threatens to derail everything they've been working towards. With rich descriptions and alluring prose, this captivating tale of imagination and desire will cast a spell on your heart.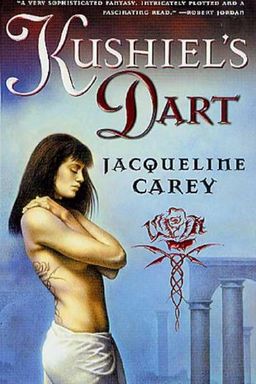 In a world of beauty and grace, the people of Terre d'Ange live by one rule: love as thou wilt. Phèdre nó Delaunay is a skilled spy and courtesan, chosen to forever experience pain and pleasure as one. When she uncovers a plot that threatens her homeland, she must navigate treachery and sacrifice to save all she holds dear. Set in a world of deadly courtiers and grand conspiracies, this epic tale is a masterpiece of grandeur, betrayal, and the birth of a new age.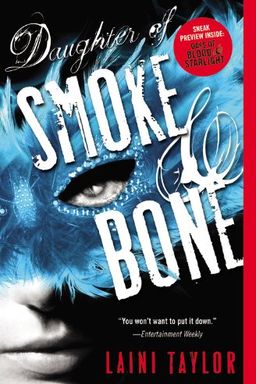 Mysterious black handprints appear across the globe, marking the arrival of winged invaders from another world. In Prague, a young art student named Karou finds herself caught up in a brutal interdimensional war. Karou is no ordinary human, with a penchant for sketching monsters and a mane of bright blue hair. But as she uncovers the truth about herself, she may come to regret the star-crossed love she finds with a haunted stranger named Akiva.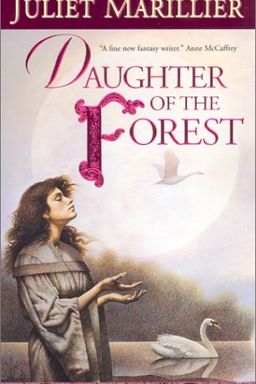 A young woman named Sorcha is thrust into a dangerous quest to save her six brothers from a terrible spell, all while navigating a foreign land and falling in love. Will she complete her task and save her family before it's too late? Find out in this enchanting tale full of magic and love.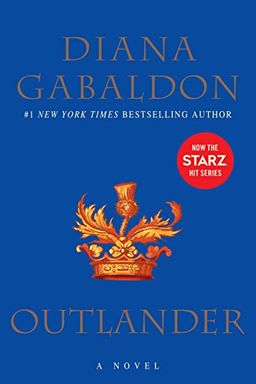 Transported from 1945 to 1743 Scotland, a former combat nurse named Claire Randall navigates a dangerous new world torn by war and raids. Amid lairds and spies, she finds a love so intense it tears at her loyalty and heart, forcing her to choose between two lives and two men.
City of Bones by Cassandra Clare
Darkfever by Karen Marie Moning
A Curse So Dark and Lonely by Brigid Kemmerer
Lord of the Fading Lands by C. L. Wilson
House of Earth and Blood by Sarah J. Maas
The Awakening by Nora Roberts
The First Girl Child by Amy Harmon
The Curse of Chalion by Lois McMaster Bujold
Phoenix Unbound by Grace Draven
Heart of the Fae by Emma Hamm
Empire of Sand by Tasha Suri
Song of Blood & Stone by L. Penelope
Chain of Gold by Cassandra Clare
Iron and Magic by Ilona Andrews
The Lightning-Struck Heart by TJ Klune
The Song of Achilles by Madeline Miller
Cemetery Boys by Aiden Thomas
From Blood and Ash by Jennifer L. Armentrout
The Princess Bride by William Goldman
An Ember in the Ashes by Sabaa Tahir
The Invisible Life of Addie LaRue by V. E. Schwab
Throne of Glass by Sarah J. Maas
Face the Fire by Nora Roberts
Crier's War by Nina Varela
The Bridge Kingdom by Danielle L. Jensen
Pecan Pies and Dead Guys by Angie Fox
The Cruel Prince by Holly Black
Sorcery of Thorns by Margaret Rogerson
The Wrath & the Dawn by Renée Ahdieh
A Darker Shade of Magic by V. E. Schwab
The Winter King by C. L. Wilson
Serpent & Dove by Shelby Mahurin
Silver in the Wood by Emily Tesh
Inception by Bianca Scardoni
Little, Big by John Crowley
Warprize by Elizabeth Vaughan
Rhapsody by Elizabeth Haydon
To Bleed a Crystal Bloom by Sarah A. Parker
City of Thorns by C.N. Crawford
A Heart of Blood and Ashes by Milla Vane
Pestilence by Laura Thalassa
Reincarnation Blues by Michael Poore
The Shape of Water by Guillermo del Toro
Beautiful Ones by Silvia Moreno-Garcia
King of Battle and Blood by Scarlett St. Clair
Star of the Morning by Lynn Kurland
The Mermaid, the Witch, and the Sea by Maggie Tokuda-Hall
The Midnight Bargain by C. L. Polk
Of Fire and Stars by Audrey Coulthurst
Sorcerer to the Crown by Zen Cho
Harry Potter by J. K. Rowling
Written in My Own Heart's Blood by Diana Gabaldon
The Wise Man's Fear by Patrick Rothfuss
Magic Binds by Ilona Andrews
The Name of the Wind by Patrick Rothfuss
Vampire Academy Box Set 1-6 by Richelle Mead
Six of Crows by Leigh Bardugo
Harry Potter And The Sorcerer's Stone by J. K. Rowling
An Echo in the Bone by Diana Gabaldon
Lover Awakened by J. R. Ward
The House in the Cerulean Sea by TJ Klune
A Breath of Snow and Ashes by Diana Gabaldon
Kings Rising by C. S. Pacat
Legendborn by Tracy Deonn
Rule of Wolves by Leigh Bardugo
Rules of Redemption by T.A. White
Shalador's Lady by Anne Bishop
Queen of the Darkness by Anne Bishop
The Autumn Republic by Brian McClellan
The Golden Dynasty by Kristen Ashley
A Throne of Feathers and Bone by Kelly St Clare, Shannon Mayer
Strength by Jane Washington
The Conjurer by Luanne G. Smith
Bound to the Battle God by Ruby Dixon