Best Golf Books

Improve your game with Golf is Not a Game of Perfect. Dr. Bob Rotella goes beyond just the usual mental aspects of golf and instead creates an attitude and mindset about every aspect of the game. Filled with anecdotes and lessons, including maxims on confidence, focus, and love of the challenge, this book will not only improve your golfing abilities but also make the game more enjoyable. With clients including some of the world's greatest golfers, the results speak for themselves.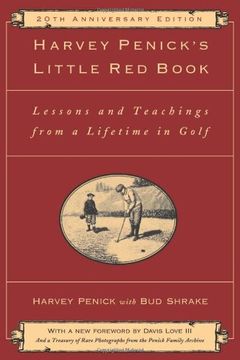 This classic book, hailed as "the golfer's equivalent of The Elements of Style," has become required reading for all players and fans of the game. In it, legendary golf coach Harvey Penick shares his simple, direct, practical wisdom that pares away the jargon and helps all golfers, whatever their level, play their best. This twentieth-anniversary edition includes never-before-published materials from the Penick family archives, a new introduction by a prominent golfer, and rare images.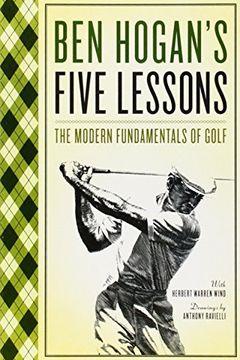 Improve your golf game with the timeless classic, Five Lessons by Ben Hogan. Learn the building blocks of winning golf from one of the sport's all-time masters with this fully illustrated guide. With step-by-step instructions and stroke-by-stroke demonstrations, even novice golfers can learn how to make their game work from tee to green. A must-have reference for anyone who knows that fundamentals are where champions begin.
Learn how to improve your golf game by mastering the connection between golf and Zen philosophy. PGA Tour coach and Buddhist teacher Dr. Joseph Parent shows you how to play with more consistency, less frustration, and ultimately lower your scores.
A wealthy car dealer challenges fellow millionaire George Coleman to a bet that two of his employees, amateur golfers Harvie Ward and Ken Venturi, cannot be beaten in a best-ball match. Coleman shows up with his own power team, pitting two greatest golfers of the era, Byron Nelson and Ben Hogan, against the amateurs. Mark Frost tells the story of this legendary match and the foursome who played that day in powerful and suspenseful detail.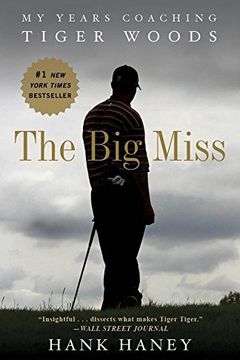 A revealing and intimate look into golf history, this book takes readers behind the scenes of Tiger Woods' tumultuous six-year journey. Written by his former coach, the book provides rare insights into the athlete's personal and professional life, detailing his successes and struggles. Delving into the relationship between athlete and coach, the author shares wisdom on coaching star athletes and what it takes to achieve greatness.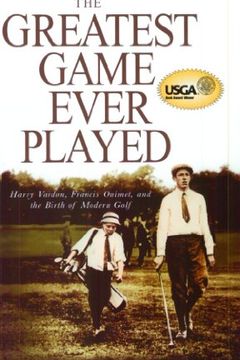 This book tells the story of how two men, Francis Ouimet and Harry Vardon, broke down social barriers and put golf on the map as one of the world's most popular sports. Their lives were remarkably similar, setting them up for a fated battle at the 1913 U.S. Open that shaped the future of the game. Author Mark Frost creates penetrating studies of both men, dozens of other seminal figures in golf, and captures one of the most thrilling sports events in history.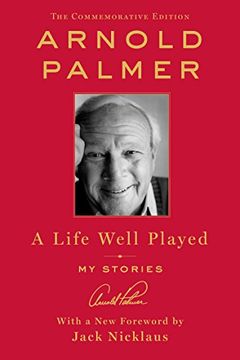 "A Life Well Played" is the parting gift of Arnold Palmer, a legendary professional golfer and American icon. This commemorative edition features new details and insights from Palmer himself, sharing personal stories of his career on the course, success in business, and the great relationships that gave meaning to his life. The book offers timeless wisdom and guidance not just for golfers, but for anyone looking to conduct themselves with grace, fairness, and excellence in their career, life, and relationships.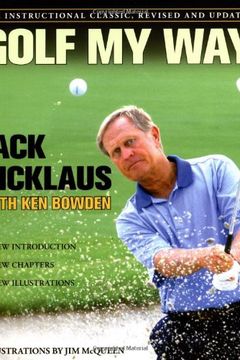 Golf My Way
The Instructional Classic, Revised and Updated
A classic that has sold over 2 million copies worldwide, Golf My Way by Jack Nicklaus provides a comprehensive A-to-Z explanation of how the greatest golf champion of all time thinks about and plays the game. With new chapters, reflections, and illustrations, Nicklaus's advice covers everything from technique to mental elements of improved playing. This is a must-read for any golf enthusiast looking to improve their game.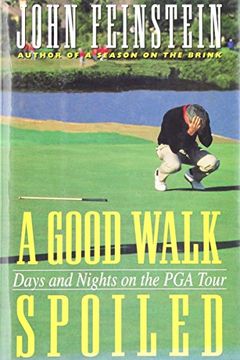 "Explore the pressure-filled world of professional golf in this captivating chronicle of the best golfers on the planet. Follow the journey of established stars and rising players as they search for perfection and struggle with the demands of the sport. Filled with drama, irony, humor, and personal detail, this book moves beyond fairways and greens to examine the dedication, focus, and drive required to compete at the highest level."
Putting Out of Your Mind by Bob Rotella
Dave Pelz's Short Game Bible by Dave Pelz
Every Shot Counts by Mark Broadie
Golf in the Kingdom by Michael Murphy
Slaying the Tiger by Shane Ryan
The Last Stand of Payne Stewart by Kevin Robbins
How I Play Golf by Tiger Woods
Fearless Golf by Gio Valiante
Dead Solid Perfect by Dan Jenkins
A Course Called Ireland by Tom Coyne
Dream Golf by Stephen Goodwin
Caddy for Life by John Feinstein
The Practice Manual by Adam Young
My Life in and out of the Rough by John Daly
Men in Green by Michael Bamberger
Dave Pelz's Putting Bible by Dave Pelz
Secrets of the Short Game by Phil Mickelson
The Second Life of Tiger Woods by Michael Bamberger
Tiger Woods by Jeff Benedict
Missing Links by Rick Reilly
Unconscious Putting by Dave Stockton
The Inner Game of Golf by W. Timothy Gallwey
Golf Is a Game of Confidence by Bob Rotella
The Anatomy of Greatness by Brandel Chamblee
The Anatomy of a Golf Course by Tom Doak
The Making of the Masters by David Owen
The Dogged Victims of Inexorable Fate by Dan Jenkins
The 500 World's Greatest Golf Holes by Editors of Golf Magazine
SEVE by Severiano Ballesteros
7 Laws of the Golf Swing by Nick Bradley
Training a Tiger by Earl Woods
Every Shot Must Have a Purpose by Pia Nilsson
The First Major by John Feinstein
Be a Player by Pia Nilsson
Golf Rules Quick Reference 2019 by Yves C. Ton-That
Final Rounds by James Dodson
No Hiding in The Open by John Hoskison
Practical Golf by John Jacobs
Bobby Jones on Golf by Robert Tyre Jones
Extraordinary Golf by Fred Shoemaker
The Impact Zone by Bobby Clampett
Ernest Jones' Swing The Clubhead method by Ernest Jones
The Unstoppable Golfer by Bob Rotella
True Links by Malcolm Campbell
How to Play the World's Most Exclusive Golf Clubs by John Sabino
The Search for the Perfect Golf Club by Tom Wishon
The Longest Shot by Neil Sagebiel
The Confidential Guide to Golf Courses by Tom Doak
Where Golf Is Great by James W. Finegan
Feeling Naked on the First Tee by Ann Kelly
The A Swing by David Leadbetter
Mind Game by Michael Calvin
Gary Player's Black Book by Gary Player
The Putting Prescription by Craig L. Farnsworth
Faldo/Norman by Andy Farrell
Bud, Sweat, & Tees by Alan Shipnuck
The Architects of Golf by Geoffrey S. Cornish
The Green Road Home by Michael Bamberger
Tales from Q School by John Feinstein
The Golfing Machine Edition 7.2 Soft Cover Only by Homer Kelley
Golf For Dummies by Gary McCord
Leslie Nielson's Stupid Little Golf Book by Leslie Nielson