Best Interior Design Books

Transform your living space into a beautiful, personal oasis with Styled. Emily Henderson's ultimate guide to styling any room features ten simple steps that will have you designing like a pro in no time. With over 1,000 ideas and tips from 75 stunning rooms, you'll discover how even a few small tweaks can make a big impact. Decorating can take months and cost a fortune, but styling only takes minutes. Unleash your inner stylist with Styled.
Transform your living space into a beautiful reflection of your personality with Joanna Gaines' Homebody. This guide offers practical tips for discovering and embracing your authentic design style, assessing priorities, instincts and likes and dislikes. With a room-by-room analysis and a fold-out design guidebook to help plan and sketch, Homebody offers the confidence and know-how needed to create a home you'll never want to leave.
Habitat: The Field Guide to Decorating by Lauren Liess teaches readers how to bring nature inside and mix natural textures with quirky vintage pieces for a unique design style. The book is divided into three sections and covers fundamental elements of design, aesthetics, mood creation, and room-specific challenges. Readers will be inspired by lovely botanical prints and Liess's own textile patterns inspired by wildflowers and weeds.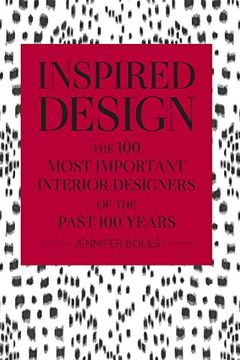 Discover the history of interior design with "Inspired Design" - a one-of-a-kind book that showcases ALL the designers that have influenced the industry over the last 100 years. Explore the profiles of each designer, accompanied by stunning photographs of their best work. Learn from their innovative designs and discover how they have forever changed the world of decorating.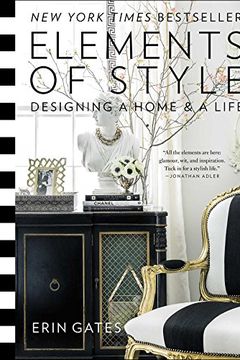 Discover how to design a home that reflects your personality and style with this must-read book by a rising-star designer and author of a hit blog. In Elements of Style, readers will find honest advice, inspiration, and stunning illustrations that accompany personal essays about the author's own experiences designing her home and life. With practical tips on everything from choosing kitchen counter materials to decorating a nursery without cartoon characters, this charming guide is an outlet of personal expression and an exercise in self-discovery.
A gorgeous and engaging guide to creating vibrant and personal interiors filled with color, pattern, and inspiration. In each chapter, author Justina Blakeney shares her unique perspective on how to break rules, take cues from nature, and authentically incorporate heritage and travel experiences into design. With personal narratives and practical advice, she encourages readers to reconnect with nature, play, and feel free in their spaces. This book is the ultimate resource for anyone looking to decorate with wild creativity and style.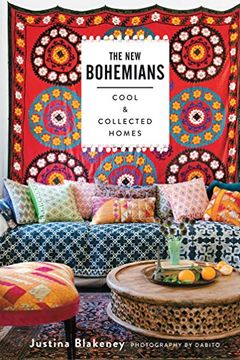 Discover the world of the New Bohemians - a community of creative souls including boutique owners, bloggers, and urban farmers. In this New York Times bestseller, designer Justina Blakeney takes us inside 20 homes that embody the boho spirit, with tips and tricks for achieving the same look in your own living spaces. Features exclusive owner interviews, 12 DIY projects, and a "Plant-O-Pedia" for the perfect finishing touch.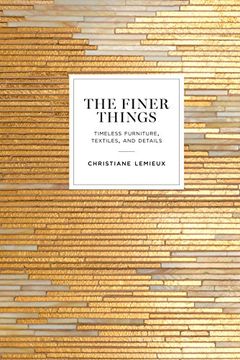 Discover the key to creating enduring beauty and comfort in your home with this luxurious decorating resource. With insights from experts in design, textiles, and furniture, this book teaches you to recognize quality and select heirloom-worthy pieces that stand the test of time. With stunning examples of timeless interiors, this book will inspire you to create your own customized, elegant home.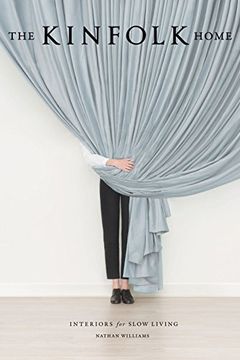 Explore the art of creating a beautiful and intimate living space with The Kinfolk Home. Focusing on the ethos of slowing down and simplifying, founder Nathan Williams takes readers on a tour of 35 carefully constructed homes from around the world. From modern urban homes to those with a rich history, each space exudes a sense of thoughtfulness and intention. With inviting photographs and insightful profiles, this much-anticipated follow-up to the New York Times bestseller, The Kinfolk Table, is sure to inspire readers everywhere.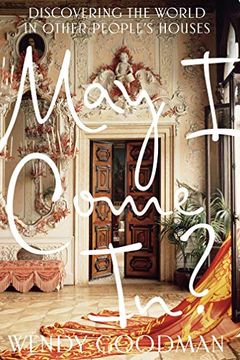 Discover over 75 private houses bursting with character, personality, and flair in May I Come In? by Wendy Goodman. Experience the imagination and originality of artists, eccentrics, aristocrats, and mandarins of design as Goodman takes readers on a visual journey through every room in these unique homes. Filled with stunning images by top interior photographers and personal snapshots, May I Come In? is an irresistible record of the art of living.
Made for Living by Amber Lewis, Cat Chen
Domino by Deborah Needleman
New York School of Interior Design by Ellen S. Fisher, Jen Renzi
Interior Design Master Class by Carl Dellatore
Black and White by Celerie Kemble
Kelly Wearstler by Kelly Wearstler
Living with Pattern by Rebecca Atwood
More Beautiful by Mark D. Sikes
Remodelista by Julie Carlson
The New Southern Style by Alyssa Rosenheck
Home Decor Cheat Sheets by Jessica Probus
The Nesting Place by Myquillyn Smith
Beautifully Organized by Nikki Boyd
Everything by Abigail Ahern
The Color Scheme Bible by Anna Starmer
Design*Sponge at Home by Grace Bonney
The Inspired Room by Melissa Michaels
The Beauty of Home by Marie Flanigan
The Home Edit Life by Clea Shearer, Joanna Teplin
Wild Interiors by Hilton Carter
Time-Saver Standards for Interior Design and Space Planning by Joseph Dechiara
Beata Heuman by Beata Heuman
The Interior Design Reference & Specification Book updated & revised by Chris Grimley
The Maine House by Maura McEvoy, Basha Burwell, Kathleen Hackett
Get It Together! by Orlando Soria
The Little Book of Living Small by Laura Fenton
Mad About the House by Kate Watson-Smyth
Down to Earth by Lauren Liess
Modern Americana by Max Humphrey
The Monocle Guide to Cosy Homes by Monocle
Vogue Living by Hamish Bowles
Bold British Design by Emilio Pimentel-Reid
Design the Home You Love by Lee Mayer, Emily Motayed
Monochrome Home by Hilary Robertson
The World of Apartamento by Omar Sosa
At Home by Isabel López-Quesada
Farrow & Ball How to Decorate by Farrow & Ball
By Design by Phaidon Editors
Joseph Dirand by Joseph Dirand
Steven Gambrel by Steven Gambrel
Residential Interior Design by Maureen Mitton
Veere Grenney by Veere Grenney
S Is for Style by Dara Caponigro
The Complete Book of Home Organization by Toni Hammersley
Sean Scherer's Kabinett & Kammer by Sean Scherer
Thomas O'Brien by Thomas O'Brien
Tara Bernerd by Tara Bernerd
Ryan Korban by Ryan Korban
Make Life Beautiful by Syd and Shea McGee
The Things That Matter by Nate Berkus
The Perfectly Imperfect Home by Deborah Needleman