Best Sports Romance Books
Romance books that have a central theme of some aspect of the sports world. Usually main characters in this sub-genre are athletes, coaches, owners, agents, etc.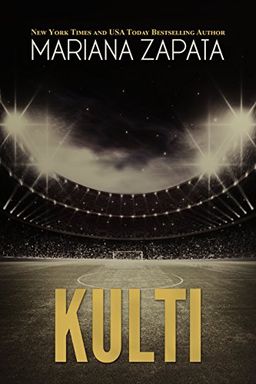 A former soccer fan girl finds herself repulsed when she meets the man she adored as a child, now her coach. Sal Casillas quickly realizes the international soccer star is not the man she thought he was. Reiner Kulti is a shell of his former self, but something about him stirs in Sal an unanticipated attraction.
This book explores the world of the NBA and the forbidden love that blossoms between two characters. The protagonist's fairy tale takes a dark turn when the prince she loved turns out to be a fraud. Enter August West, one of the brightest stars in the NBA, who becomes entangled in her life. Understanding her past may be the key to embracing her future. *Sensitive content warning.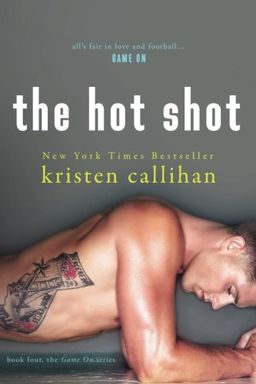 This romance novel follows the story of two friends turned roommates turned lovers. The protagonist, a charming sportsman, and Chess Copper, a prickly photographer, must navigate their growing feelings for each other while struggling with their own emotional baggage. Can their relationship survive as they discover new sides of each other, or will their differences drive them apart?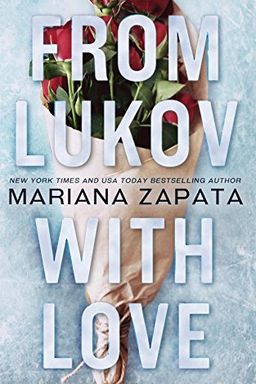 This captivating book follows figure skater Jasmine Santos, who is coming to terms with the end of her skating career. However, when an unexpected opportunity arises from someone she never thought she would work with - Ivan Lukov - Jasmine is forced to reevaluate her life choices. Full of drama and romance, "From Lukov with Love" is a heartfelt and engaging read.
This book explores the complicated relationship between two friends, one of whom is gay and the other is straight. When they meet again after years apart, they are forced to confront the past and the possibility of a future together. With sexual tension, humor, and a summer camp setting, this book is a must-read for anyone looking for an engaging romance. Warning: contains mature content.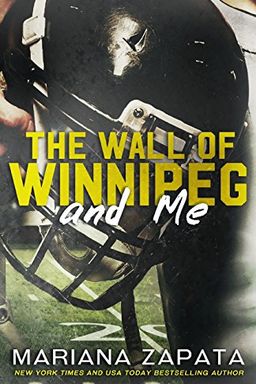 This touching romance novel features Vanessa Mazur, a former assistant to a top football player, who is determined to move on with her life. But when her former employer, Aiden Graves, shows up unexpectedly, Vanessa is shocked to learn he wants her back. A story of love, growth, and second chances, this book explores the complexities of relationships and the power of forgiveness.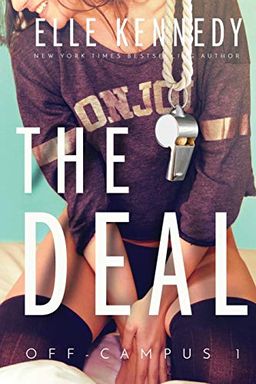 A confident Hannah believes she has it all together, except when it comes to sex and seduction. To get her crush's attention, she's willing to step out of her comfort zone and tutor the arrogant captain of the hockey team for a pretend date. As their relationship progresses, they both realize that "pretend" isn't going to cut it. Will Hannah take the risk and go for what she truly wants?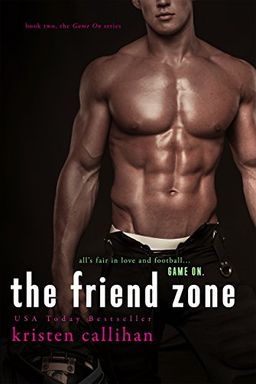 This steamy romance follows star football player Gray Grayson as he accidentally becomes best friends with Ivy Mackenzie, the daughter of his agent, while driving her car. Despite Ivy's rule of not getting involved with her father's clients, Gray can't help but be drawn to her. Will he be able to use his charm to get out of the friend zone and win Ivy's heart?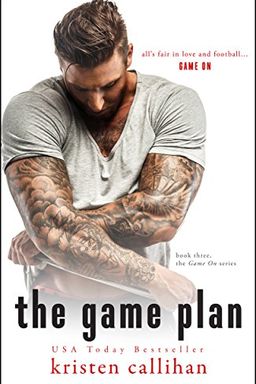 This steamy romance follows NFL center Ethan Dexter as he tries to win over the woman he's always wanted – Fiona Mackenzie. Though Fi has never looked at him as anything more than a friend, a beard-related dare leads to a passionate kiss that changes everything. But with vastly different lives and cities between them, can they make it work? Dex's considerable charm is put to the test in his pursuit of a forever relationship.
A gripping enemies-to-lovers football romance, where each chapter will take you on an emotional rollercoaster. Follow the story of two former neighbors, whose lives have taken drastically different turns. One, a football god, the other, an invisible girl. When tragedy strikes, they find themselves reunited, but their past animosity still lingers. Will they be able to overcome their differences and fall in love?
Heated Rivalry by Rachel Reid
Pucked Off by Helena Hunting
Catching Caden by Samantha Christy
The Perfect Catch by Meghan Quinn
Beauty and the Beefcake by Pippa Grant
Waking Olivia by Elizabeth O'Roark
Fighting Silence by Aly Martinez
Match Me If You Can by Susan Elizabeth Phillips
The Locker Room by Meghan Quinn
Hard to Love by K. Bromberg
This Heart of Mine by Susan Elizabeth Phillips
Wrecking Ball by P. Dangelico
See Jane Score by Rachel Gibson
Scoring Wilder by R.S. Grey
It Had to Be You by Susan Elizabeth Phillips
The Hook Up by Kristen Callihan
The Year We Fell Down by Sarina Bowen
The Hooker and the Hermit by Penny Reid, L.H. Cosway
All Lined Up by Cora Carmack