Best UFC Books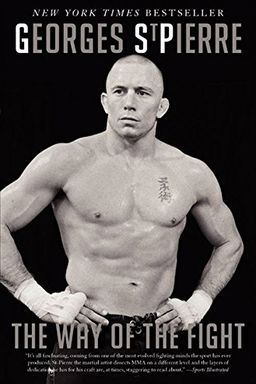 "The Way of the Fight" is an inspirational autobiography by a world-renowned professional fighter who shares his journey from a bullying victim to an internationally celebrated athlete and champion. Through his hard-fought rise in mixed martial arts and his long, painful recovery from a career-threatening injury, Georges St-Pierre reveals his mindset on competition, discipline, risk-taking and overcoming obstacles. With the wisdom of an experienced fighter, Eastern philosophy and inspiration from legends, "The Way of the Fight" is a powerful guide to living with purpose and reaching your highest goals.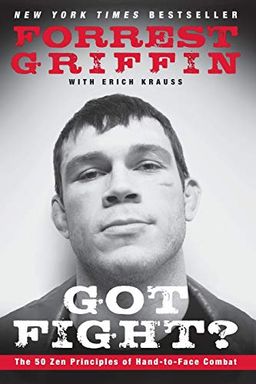 Got Fight?
The 50 Zen Principles of Hand-to-Face Combat
Discover the secrets to success in Mixed Martial Arts with this entertaining and informative guide from a legendary fighter. Written by the light-heavyweight champion of the UFC, this New York Times bestseller is jam-packed with humor and practical advice on how to win in the octagon. Co-authored by an experienced Muay Thai fighter, this book is perfect for anyone who wants to learn the art of fighting from the best.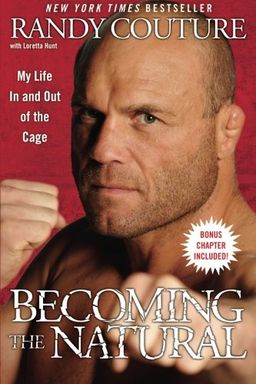 Discover the gripping story of Randy Couture, voted "The Greatest Fighter of All Time" by viewers' choice. This UFC legend has revolutionized the sport, holding championship titles in both heavyweight and light heavyweight divisions and earning six titles throughout his career. In Becoming the Natural, Couture recounts his record-breaking journey starting from a childhood spent in search of a father figure to his first wrestling match and ultimate rise to fame in the UFC. Don't miss this fascinating account of one of the world's most talented and dedicated athletes whose unparalleled skill and showmanship propelled mixed martial arts into the mainstream.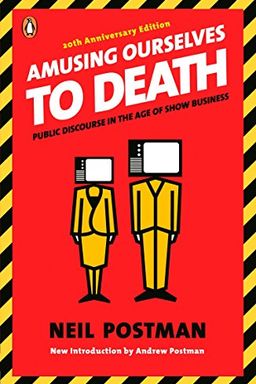 This thought-provoking book explores the role of television in shaping our society and its impact on critical thinking and public discourse. The author highlights how our obsession with visually stimulating content is hampering our ability to engage in meaningful conversations about important issues. With compelling insights and solutions, the book urges readers to take control of their media consumption and strive towards a more reasoned and informed society.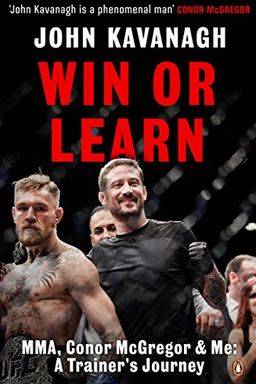 "Win or Learn" tells the story of John Kavanagh, a bullied youngster who learned to defend himself and became a guru in combat training. Discover how Kavanagh promoted the earliest mixed-martial arts events in Ireland, and trained charismatic MMA star Conor McGregor. This book is a must-read for every MMA fan and anyone seeking to understand the power of ambition, discipline, and persistence in realizing a dream.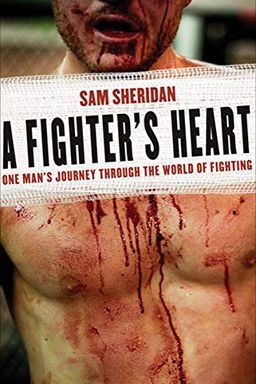 Experience the world of professional fighting through the eyes of author Sam Sheridan. After a life of thrilling adventures, Sheridan sets out to indulge his long-dormant obsession with fighting. From training with the greatest muay Thai fighter ever to facing Olympic boxers, Brazilian jiu-jitsu stars, and Ultimate Fighting champions, Sheridan offers a raw and insightful look at the world of violence, both as a career and spectator sport. A captivating blend of participatory sports writing and gonzo journalism, A Fighter's Heart offers a first-hand account of what it takes to reach the peak of aggression and come out victorious.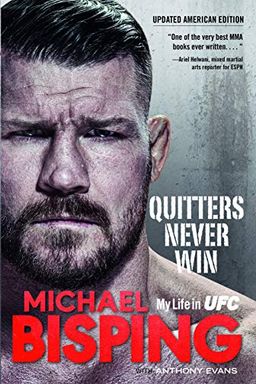 This book tells the incredible story of one of UFC's biggest underdogs, Michael Bisping. From his rough beginnings to his legendary mixed martial arts career, capped by winning the Middleweight Championship in one of the greatest upsets in UFC history, Bisping refused to give in when faced with defeat. Loaded with humor and brutal honesty, this book features never-before-told stories about his film and TV career, fresh insights about his fighting career, and a harrowing account of fighting off attempted kidnappers while filming in South Africa.
"Shamrock: The World's Most Dangerous Man" by Jonathan Snowden is a captivating biography that delves into the life of one of mixed martial arts' most enduring icons, Ken Shamrock. Through more than 100 interviews and extensive research, Snowden exposes the factors that led to Shamrock's rise and fall, including the drugs, crime, and debauchery that almost cost him everything. This book provides a rare glimpse into the life of a WWE Superstar and UFC Hall of Famer, exploring the man behind the headlines and the fascinating world of combat sports.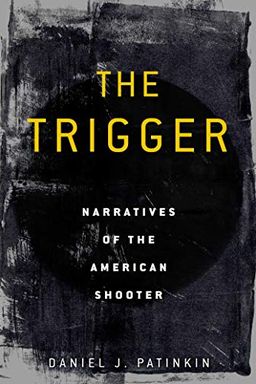 The Trigger delves into the human stories behind gun violence in the United States. Through six moving profiles, Daniel Patinkin uncovers the complex circumstances leading to shootings, from a mother's death spiraling a boy into prison to a blue-collar worker's psychotic break. With careful research and exhaustive interviews, Patinkin sheds light on the people behind the statistics and reminds readers that every shooter has a story deserving attention. A thought-provoking and necessary read in today's controversial gun culture.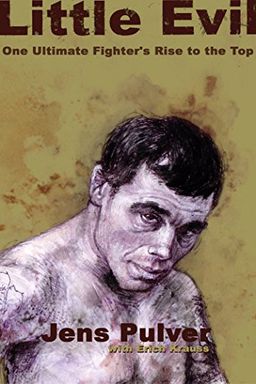 "Little Evil" is a compelling memoir that explores the effects of childhood trauma and fear, and how one man's determination pushed him to become a world champion fighter. It tells the gripping story of a young boy who, after staring down a shotgun in his own home, learned to fight back with his fists, and how this experience led him to the path of success as a UFC champion. With themes of father-son relationships and overcoming inner demons, "Little Evil" is a true tale of strength and perseverance.
Heart for the Fight by Brian Stann
The MMA Encyclopedia by Jonathan Snowden, Kendall Shields
Total MMA by Jonathan Snowden
The Laws of the Ring by Urijah Faber
Let's Get It On! by "Big" John McCarthy
The Professor in the Cage by Jonathan Gottschall
From the Fields to the Garden by Stitch Duran
No Holds Barred by Clyde Gentry
Blood in the Cage by L. Jon Wertheim