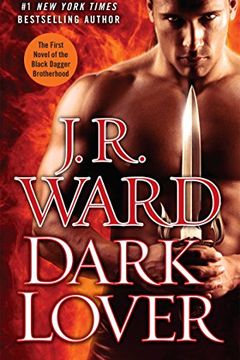 Dark Lover
The First Novel of the Black Dagger Brotherhood
This thrilling book follows the leader of the last purebred vampire clan as he seeks revenge against the slayers who killed his parents centuries ago. When his most trusted fighter is killed, he must protect the orphaned half-breed daughter who is unaware of her heritage. A woman named Beth is drawn into their world, her body restless and her curiosity piqued. She becomes entangled in their dangerous story, and her connection with the leader threatens to consume them both.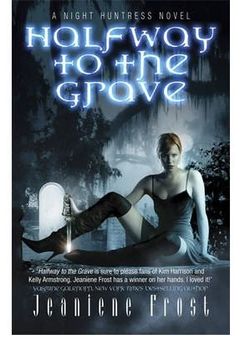 In Halfway to the Grave, a half-vampire named Catherine Crawfield hopes to find and kill her father, who ruined her mother's life. But when she's captured by a bounty hunter named Bones, she's forced into an unlikely partnership. Together, they navigate the underworld of the undead and strike a deal: Bones will help Cat find her father if she agrees to train with him. As they work together, Cat begins to question whether all vampires are as bad as she once thought. But when they're hunted by killers, Cat must choose a side, and Bones proves to be just as tempting as any other man.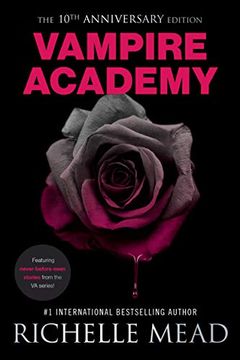 This anniversary edition takes readers inside St. Vladimir's Academy, a hidden boarding school for magic-wielding vampires and their half-human protectors. Follow Rose Hathaway, a Dhampir bodyguard to Moroi Vampire Princess Lissa, as they navigate forbidden romance, ruthless social hierarchies, and dark supernatural rituals. Will they be able to save Lissa from becoming prey to the deadly Strigoi?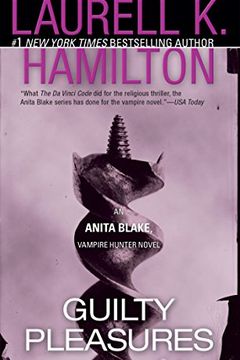 "Enter the gritty and thrilling world of a St. Louis vampire hunter. Meet Anita Blake, a powerful re-animator and undead killer who must confront her darkest desires while investigating a string of brutal murders at the request of the city's top vampire. Danger, attraction, and mind-bending twists abound in this gripping urban fantasy."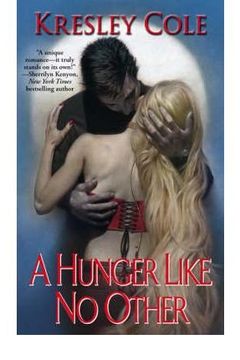 This sizzling supernatural series follows the unlikely soul mate pairing of a fierce werewolf and a bewitching vampire. After enduring years of torture from the vampire horde, the leader of the Lykae Clan is shocked to discover his predestined mate is a vampire. Meanwhile, the small and sheltered Emmaline Troy sets out to uncover the truth about her deceased parents, but finds herself claimed as a mate by a powerful Lykae. As their desire deepens, an ancient evil from her past threatens to test the boundaries of their passion, turning a gentle beauty into the warrior she was born to be.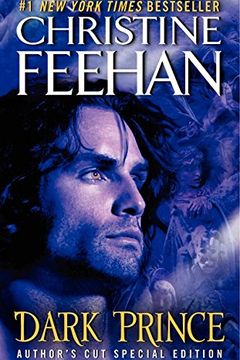 Immerse yourself in the world of Carpathians, an immortal race with animal instincts, in this captivating paranormal romance. Every Carpathian male must find his life mate, either a Carpathian or human woman who can save him from turning into a vampire. Raven, a psychic who helped the police track down a serial killer, seeks refuge in the Carpathian Mountains, where she meets Prince Mikhail Dubrinsky, the leader of his endangered race. Together, they face the obstacles of misconception and extinction while kindling a powerful connection. Don't miss the 100-page extended edition, Dark Prince: Author's Cut Special Edition.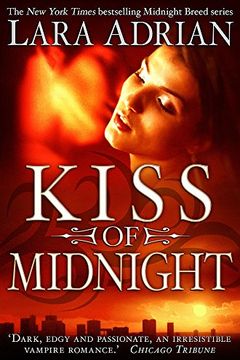 Explore a dark and dangerous world where vampires lurk in the shadows and a blood war threatens to erupt. When Gabrielle Maxwell witnesses a murder, she is thrust into a realm she never knew existed. Lucan Thorne is a Breed warrior, sworn to protect his kind from the threat of the Rogues. Despite despising the violence his brethren carry out, Lucan has no choice but to bring Gabrielle into the dark underworld he commands. Together, they confront danger, seduction, and the darkest pleasures of all.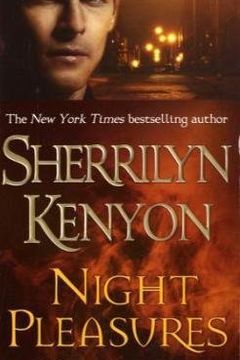 Discover the thrilling world of immortals who stalk the night in search of evil preying on humans. Experience the power, the wealth, and the danger that comes with a life without end. Follow Kyrian, an immortal hero who stands for justice, as he falls for the last person he thought he'd ever love: an accountant. Will she be able to love him despite his damaged heart and battle scars?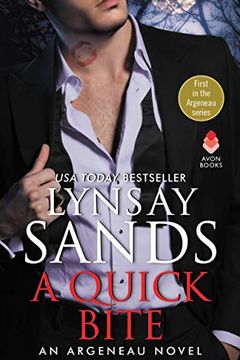 This sexy vampire romance follows Lissianna, a centuries-old vampire pining for Mr. Right, who finds herself tied to a delicious-looking man in her bed. But her tendency to faint at the sight of blood could put a damper on their romantic night. Can Dr. Gregory Hewitt find true love with a vampire vixen or will he be just a good meal?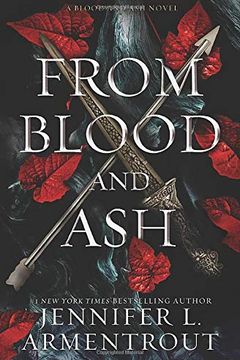 This captivating fantasy is perfect for fans of Sarah J. Maas and Laura Thalassa. Poppy is a Maiden, chosen from birth to usher in a new era, but her life has never been her own. When a golden-eyed guard enters her life, destiny and duty become tangled with desire and need. As a fallen kingdom rises once more, the line between what is forbidden and what is right becomes blurred. Poppy faces the risk of losing her heart, her life, and her world as she knows it.
Interview with the Vampire by Anne Rice
Some Girls Bite by Chloe Neill
How to Marry a Millionaire Vampire by Kerrelyn Sparks
Lover Awakened by J. R. Ward
Shades of Wicked by Jeaniene Frost
Claimed by Rebecca Zanetti
Morrigan's Cross by Nora Roberts
My Midnight Moonlight Valentine by J.J. McAvoy
Dark Prince by Michelle Hercules
Tempting Raven by Jessica Sorensen
A Terrible Beauty by Baker/Nancy by
Hearts at Stake by Alyxandra Harvey
Certain Dark Things by Silvia Moreno-Garcia
Sacrifice by Katee Robert
Soul to Keep by Rebekah Weatherspoon
Prince of Dreams by Susan Krinard