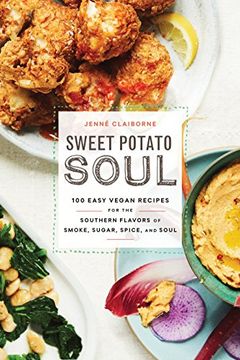 Sweet Potato Soul
100 Easy Vegan Recipes for the Southern Flavors of Smoke, Sugar, Spice, and Soul
Discover 100 mouth-watering vegan recipes inspired by Southern cuisine with Sweet Potato Soul. Jenné Claiborne, a chef and Atlanta native, introduces innovative twists on classic Soul Food dishes such as Coconut Collard Salad and Peach Date BBQ Jackfruit Sliders. She also shares the nutritional benefits of traditionally beloved ingredients like okra and black eyed peas. With stunning full-color photography, this cookbook will satisfy your cravings for comfort food while still feeding your body and soul.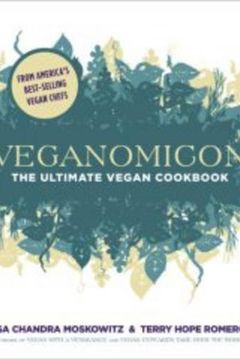 Discover the deliciousness of vegetables with Veganomicon, the ultimate vegan cookbook featuring over 250 mouth-watering recipes for everything from basics to desserts. This 10th anniversary edition includes 25 new dishes, stunning color photos, and tips for creating a vegan paradise in your kitchen. With meals for all occasions, dietary options such as soy-free and gluten-free, and quick recipes for easy dinners, Veganomicon has been thoroughly kitchen-tested to ensure amazing results.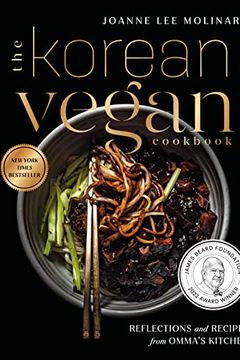 A delightful cookbook by Joanne Lee Molinaro, the online sensation @thekoreanvegan. Her debut cookbook features a compelling storytelling of her family's history and favorite Korean dishes, both traditional and reimagined. Despite the misconception that Korean cooking revolves around fish sauce and barbecue, she proves it to be fully plant-based, exceptionally flavorful, and totally Korean. It's a beautiful portrait of the immigrant experience with lessons that are universal. The Korean Vegan Cookbook celebrates how deeply food and our loved ones shape our identity.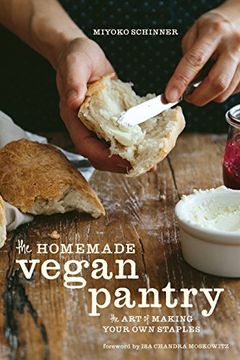 Create your own vegan staples with The Homemade Vegan Pantry! From dairy and meat substitutes like vegan cheese and bacon, to sauces, dressings, and even pancakes, this guide provides easy recipes to stock your fridge and pantry with natural, handcrafted foods. Miyoko Schinner's methods make "slow food" fast and full of flavor, perfect for vegans, vegetarians, and those interested in a healthier, homemade approach to eating. With full-color photos and simple techniques, you'll be inspired to join the homemade revolution!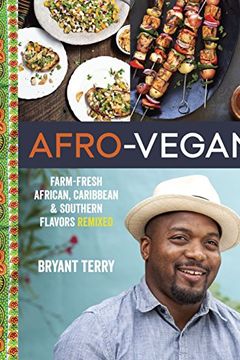 Afro-Vegan
Farm-Fresh African, Caribbean, and Southern Flavors Remixed [A Cookbook]
Discover the vibrant and flavor-packed cuisines of Africa, the Caribbean, and the South in Afro-Vegan by renowned chef and food justice activist, Bryant Terry. With over 100 modern and delicious plant-based recipes that rework and remix classic dishes of the African diaspora, you'll be amazed by creative culinary combinations that satisfy vegans, vegetarians, and omnivores alike. From Creamy Coconut-Cashew Soup with Okra, Corn, and Tomatoes to Crispy Teff and Grit Cakes with Eggplant, Tomatoes, and Peanuts, Terry's innovative dishes draw on his personal memories and history of food that has traveled from the African continent. With insights on building community around food and suggested music tracks and book recommendations, Afro-Vegan is a groundbreaking cookbook that offers innovative global cuisine for anyone interested in improving their well-being.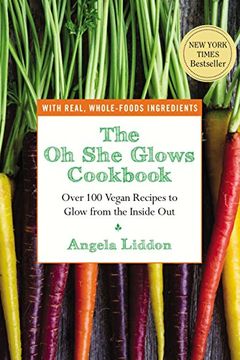 This cookbook is a testament to the transformational power of food. After struggling with an eating disorder and processed foods, the author turned to whole foods that made her feel healthy and radiant. Her blog, ohsheglows.com, has become wildly popular for its vegan recipes that attract millions of visitors each month. Learn to cook and eat right with this book that will inspire you to embrace the glow from the inside out.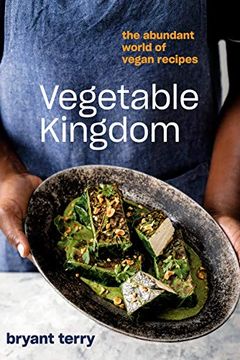 Discover the fundamentals of plant-based eating with Vegetable Kingdom. James Beard Award-winning chef and food justice activist, Bryant Terry, shares over 100 innovative and easy-to-make vegan recipes that rely on fresh ingredients and vibrant spices rather than meat substitutes. Organized by ingredient, this cookbook will show you how to use popular vegetables, grains, and legumes to create delicious dishes like Dirty Cauliflower and Barbecued Carrots with Slow-Cooked White Beans. With Bryant's guidance, even newbie vegan cooks can assemble flavorful salads, filling soups and stews, and delicious grains and legumes. With stunning imagery and classic design, Vegetable Kingdom is an essential addition to any plant-based kitchen.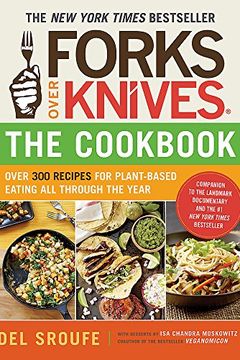 Discover a life-changing plant-based diet with "Forks Over Knives - The Cookbook." Learn how to transform your health by avoiding meat, fish, eggs, and dairy while emphasizing whole, unrefined plant foods. This book provides delicious and satisfying recipes full of seasonal produce and fundamental building blocks of a healthy plant-based diet. From breakfast to dinner, and even dessert - this cookbook offers a full year's worth of meals and teaches you how to cook the plant-based way every day for a long and healthy life.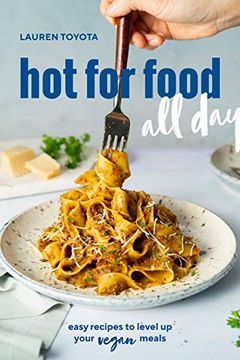 Indulge in over 100 easy-to-follow, unbelievably tasty vegan recipes with hot for food all day. Created by YouTube sensation Lauren Toyota, this cookbook covers every meal of the day and includes comforting classics like Cheeseburger Pasta Salad and Oyster Mushroom Calamari. Inside, you'll find quick weeknight meals, make-ahead work lunches, and mouth-watering breakfast dishes. With helpful photos and inventive ideas for dressing and sauces, Lauren shows that being vegan never has to be boring.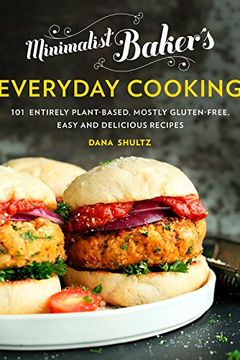 101 new vegan recipes made with 10 ingredients or less, 1 bowl or 1 pot, or ready in 30 minutes or less. From the popular blog Minimalist Baker comes a debut cookbook featuring nourishing and vibrant plant-based meals, with hearty entrées, easy sides, nourishing breakfasts, and decadent desserts. Includes stunning photography, pantry and equipment tips, and easy-to-follow recipes in both standard and metric measurements. Cook delicious, healthy meals with ease!
Plant-Based on a Budget by Toni Okamoto
The Super Easy Vegan Slow Cooker Cookbook by Toni Okamoto
Vegan JapanEasy by Tim Anderson
La Vida Verde by Jocelyn Ramirez
Modern Vegan Baking by Gretchen Price
Provecho by Edgar Castrejón
Vegan Baking for Beginners by JL Fields
Plants-Only Kitchen by Gaz Oakley
Vegan Richa's Indian Kitchen by Richa Hingle
Vegan Soul Food Cookbook by Nadira Jenkins-El
Rachel Ama's Vegan Eats by Rachel Ama
Animalkind by Ingrid Newkirk
The Happy Pear by David Flynn
Vegan Richa's Everyday Kitchen by Richa Hingle
Vegan At Times by Jessica Seinfeld
The Vegan 8 by Brandi Doming
One Pot Vegan by Roxy Pope
The First Mess Cookbook by Laura Wright
Oh She Glows for Dinner by Angela Liddon
The Superfun Times Vegan Holiday Cookbook by Isa Chandra Moskowitz
Fast Easy Cheap Vegan by Sam Turnbull
More Plants Less Waste by Max La Manna
Unbelievably Vegan by Charity Morgan
Chloe Flavor by Chloe Coscarelli
Whole Bowls by Allison Day
Five Ingredient Vegan by Katy Beskow
The Vegan Meat Cookbook by Miyoko Schinner
Epic Vegan by Dustin Harder
Vegan by Jean-Christian Jury
Food52 Vegan by Gena Hamshaw
The Modern Tiffin by Priyanka Naik
Vegan Planet, Revised Edition by Robin Robertson
Ottolenghi Flavor by Yotam Ottolenghi, Ixta Belfrage, Tara Wigley
Isa Does It by Isa Chandra Moskowitz
The Plant Based Diet for Beginners by Gabriel Miller
Oh She Glows Every Day by Angela Liddon
Deliciously Ella Making Plant-Based Quick and Easy by Ella Mills
Deliciously Ella The Plant-Based Cookbook by Ella Mills (Woodward)
Southern Vegan by Lauren Hartmann
The Vegan Stoner Cookbook by Sarah Conrique, Graham I. Haynes
Chloe's Vegan Desserts by Chloe Coscarelli
Chez Panisse Vegetables by Alice L. Waters
The Wicked Healthy Cookbook by Chad Sarno, Derek Sarno
The Vegetarian Flavor Bible by Karen Page
Mississippi Vegan by Timothy Pakron
Simply Delicious Vegan by Caitlin Shoemaker
Feed Me Vegan by Lucy Watson
Frugal Vegan by Katie Koteen, Kate Kasbee
The New Farm Vegetarian Cookbook by Louise Hagler, Dorothy R. Bates
Vegan Boards by Kate Kasbee
Asian Green by Ching-He Huang
Evolving Vegan by Mena Massoud
Moon Juice Cookbook by Amanda Chantal Bacon
Epic Vegan Quick and Easy by Dustin Harder
PLANTLAB by Matthew Kenney
Clara Cakes by Clara Polito
Easy Vegan Home Cooking by Laura Theodore
Raw by Charlie Trotter, Roxanne Klein
Super Vegan Scoops! by Hannah Kaminsky
Near & Far by Heidi Swanson
But I Could Never Go Vegan! by Kristy Turner
The Medicine by Jon Martindale