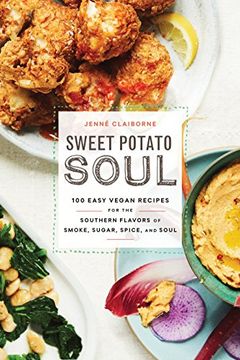 Sweet Potato Soul
100 Easy Vegan Recipes for the Southern Flavors of Smoke, Sugar, Spice, and Soul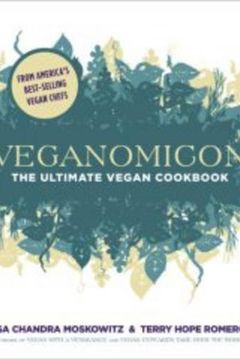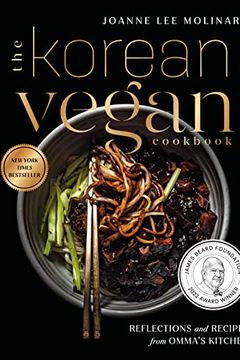 THE INSTANT NEW YORK TIMES BESTSELLER - NAMED ONE OF THE BEST NEW COOKBOOKS OF THE YEAR BY Epicurious - EATER - Stained Page - Infatuation - Spruce Eats - Publisher's Weekly - Food52 - Toronto Star ...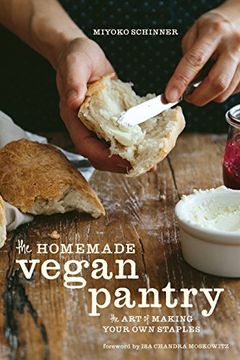 A guide to creating vegan versions of staple ingredients to stock the fridge and pantry--from dairy and meat substitutes such as vegan yogurt, butter, mayo, bacon, and cheese, to mustards, dressings, pancake mix, crackers, pasta sauces, cookies, and more.     Kitchen crafters know the pleasure of making their own staples and specialty foods, whethe...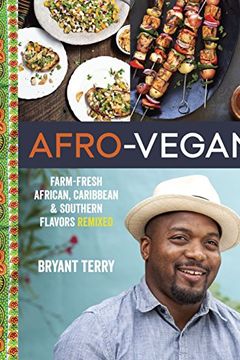 Afro-Vegan
Farm-Fresh African, Caribbean, and Southern Flavors Remixed [A Cookbook]
African, Caribbean, and southern food are all known and loved as vibrant and flavor-packed cuisines. In Afro-Vegan, renowned chef and food justice activist Bryant Terry reworks and remixes the favorite staples, ingredients, and classic dishes of the African Diaspora to present wholly new, creative culinary combinations that will amaze vegans, veget...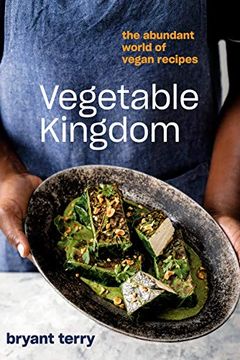 More than 100 beautifully simple recipes that teach you the basics of a great vegan meal centered on real food, not powders or meat substitutes--from the James Beard Award-winning chef and author of Afro-VeganFood justice activist and author Bryant Terry breaks down the fundamentals of plant-based cooking in Vegetable Kingdom, showing you how to ma...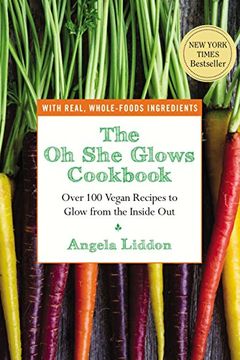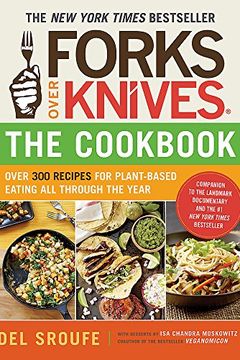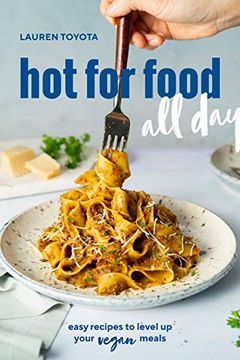 More than 100 utterly simple, crazy-delicious vegan recipes that satisfy cravings all day, everyday, from vegan YouTube guru and bestselling author Lauren Toyota.Lauren Toyota's hot for food has become the go-to source online for flavorful, vegan comfort food recipes like Cheeseburger Pasta Salad and Oyster Mushroom Calamari. But let's face it--epi...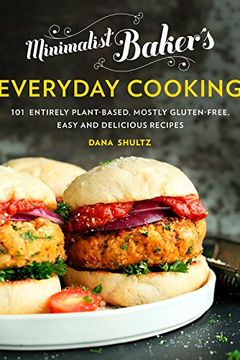 Plant-Based on a Budget by Toni Okamoto
The Super Easy Vegan Slow Cooker Cookbook by Toni Okamoto
La Vida Verde by Jocelyn Ramirez
Vegan JapanEasy by Tim Anderson
Modern Vegan Baking by Gretchen Price
Provecho by Edgar Castrejón
Vegan Baking for Beginners by JL Fields
Plants-Only Kitchen by Gaz Oakley
Vegan Richa's Indian Kitchen by Richa Hingle
Vegan Soul Food Cookbook by Nadira Jenkins-El
Rachel Ama's Vegan Eats by Rachel Ama
Animalkind by Ingrid Newkirk
The Happy Pear by David Flynn
Vegan Richa's Everyday Kitchen by Richa Hingle
Vegan At Times by Jessica Seinfeld
The Vegan 8 by Brandi Doming
One Pot Vegan by Roxy Pope
The First Mess Cookbook by Laura Wright
Oh She Glows for Dinner by Angela Liddon
The Superfun Times Vegan Holiday Cookbook by Isa Chandra Moskowitz
More Plants Less Waste by Max La Manna
Fast Easy Cheap Vegan by Sam Turnbull
Unbelievably Vegan by Charity Morgan
Chloe Flavor by Chloe Coscarelli
Whole Bowls by Allison Day
Five Ingredient Vegan by Katy Beskow
Epic Vegan by Dustin Harder
The Vegan Meat Cookbook by Miyoko Schinner
Vegan by Jean-Christian Jury
Food52 Vegan by Gena Hamshaw
The Modern Tiffin by Priyanka Naik
Vegan Planet, Revised Edition by Robin Robertson
Ottolenghi Flavor by Yotam Ottolenghi, Ixta Belfrage, Tara Wigley
Isa Does It by Isa Chandra Moskowitz
The Plant Based Diet for Beginners by Gabriel Miller
Oh She Glows Every Day by Angela Liddon
Deliciously Ella Making Plant-Based Quick and Easy by Ella Mills
Deliciously Ella The Plant-Based Cookbook by Ella Mills (Woodward)
Southern Vegan by Lauren Hartmann
The Vegan Stoner Cookbook by Sarah Conrique, Graham I. Haynes
Chloe's Vegan Desserts by Chloe Coscarelli
Chez Panisse Vegetables by Alice L. Waters
The Wicked Healthy Cookbook by Chad Sarno, Derek Sarno
The Vegetarian Flavor Bible by Karen Page
Simply Delicious Vegan by Caitlin Shoemaker
Mississippi Vegan by Timothy Pakron
Frugal Vegan by Katie Koteen, Kate Kasbee
Feed Me Vegan by Lucy Watson
The New Farm Vegetarian Cookbook by Louise Hagler, Dorothy R. Bates
Vegan Boards by Kate Kasbee
Asian Green by Ching-He Huang
Evolving Vegan by Mena Massoud
Moon Juice Cookbook by Amanda Chantal Bacon
Epic Vegan Quick and Easy by Dustin Harder
PLANTLAB by Matthew Kenney
Clara Cakes by Clara Polito
Easy Vegan Home Cooking by Laura Theodore
Raw by Charlie Trotter, Roxanne Klein
Super Vegan Scoops! by Hannah Kaminsky
Near & Far by Heidi Swanson
But I Could Never Go Vegan! by Kristy Turner
The Medicine by Jon Martindale