Brent Hatley
Recommended Books
Brent Hatley is the host of The Brent Hatley Show on Twitch. He is also Senior Producer for The Howard Stern Channels at Sirius XM. He has worked for several major broadcast corporations, including Great American, Citicasters, Jacor, Clear Channel (now iHeart Radio), Cox Radio & SiriusXM Satellite Radio.
Sort by
Latest Recommendations First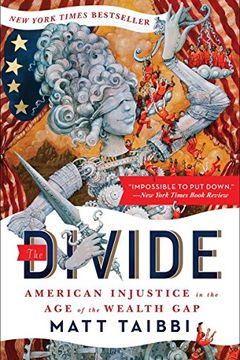 The Divide
American Injustice in the Age of the Wealth Gap
@mtaibbi That story in your book is maddening. The Divide is one of the best, most enlightening books I've ever read along with @radleybalko's "Rise of the Warrior Cop."     
–
source