Sort by
Latest Recommendations First
Explores themes of confusion, fear, and loss through the lens of music and culture. From attending a Bruce Springsteen concert after visiting Michael Brown's grave to reflecting on the impact of the Paris nightclub attacks on young Muslims, Hanif Abdurraqib's essays provide a poignant and magnetic view on our world. This collection of previously published and original essays uses music and culture to better understand ourselves and our times.
@MellindaK @NifMuhammad one of my favorite books     
–
source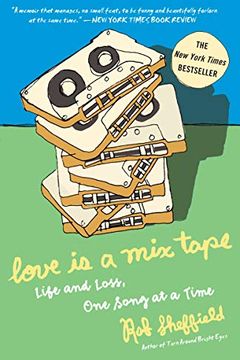 A music-loving journalist tells the story of his life with the woman he loved through the mix tapes they made together. From the intertwined themes of rock music and love, to their shared passion for journalism, Rob Sheffield's memoir beautifully captures the essence of their relationship. Featuring classic artists such as The Rolling Stones and The Beatles, the book is a tribute to the power of music and the bonds it creates. A poignant and gripping tale of love and loss that will make you laugh, cry, and everything in between.
Dear Jack McBrayer, every paragraph of this book you told me to read has made me cry. WHAT HAVE YOU DONE?! #loveisamixtape     
–
source