Sort by
Latest Recommendations First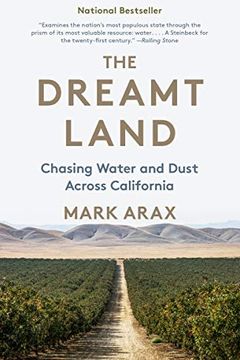 Explore the captivating story of California's quest for water and soil in The Dreamt Land. This vivid journey takes you on a trip through the state to uncover the distribution system that struggles to keep up with the relentless growth of California. Delve deep into the empires of agriculture that consume vast amounts of water as you journey with the author from desert to delta, mountain to valley. The Dreamt Land is a deeply emotional and revealing chronicle of the ruins and wonder of California.
@conorsen @TheStalwart cant recommend mark arax's books about water in california enough (or, at the very least, this one piece: also just recently started Arid Empire which is fascinating (and more AZ focused)     
–
source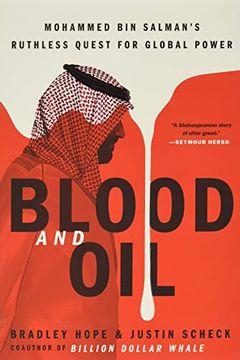 Blood and Oil
Mohammed bin Salman's Ruthless Quest for Global Power
Blood and Oil is a gripping work of investigative journalism that explores the life and rise of Crown Prince Mohammed bin Salman, the charismatic Saudi Arabian leader with a ruthless streak. From award-winning Wall Street Journal reporters Justin Scheck & Bradley Hope, this book reveals how a rift within Saudi Arabian royalty produced the 35-year-old prince, and how his extreme brutality and excess, including the assassination of journalist Jamal Khashoggi, belie a desire to reform the kingdom. With well-known US bankers, Hollywood figures, and politicians all eager to help MBS, the stakes of his rise are bracing, as both failure and success will have reverberations around the world.
This book is a fantastic and illuminating account of MBS' rise to power.     
–
source
An in-depth analysis of Tesla Motors, its innovative electric vehicles, and the realities of the company's day-to-day operations. Journalist and auto industry analyst Edward Niedermeyer provides never-before-published insider accounts and industry insights to uncover the nuances of Tesla's sky-high valuation, commitment to innovation, and struggles with mass production and profitability. A must-read for anyone interested in the future of the auto industry.
As @Tweetermeyer points out in his very good new book, Ludicrous, Superchargers are not nearly the solar-powered, off-grid revolution Musk originally promised back in 2012. Nor are they "free forever." Interesting to get a snapshot of how they're used though.     
–
source