Guild Hunter Series
Guild Hunter books in order
Angels rule over humans and vampires, but the most powerful of them all are the archangels. Beautiful. Deadly. Sometimes cruel. Always unpredictable. There are several different groups represented – the archangels, the angels, the vampires, and the Guild Hunters.Chronological Order according to Nalini Singh's website:"One Night In the Refuge"#"Ange…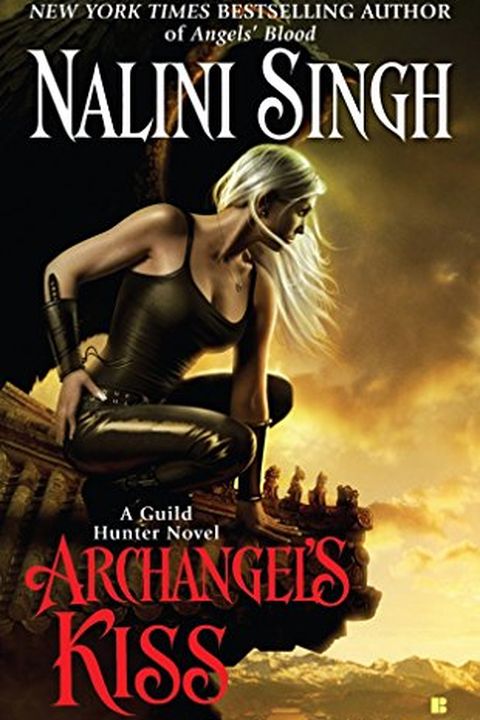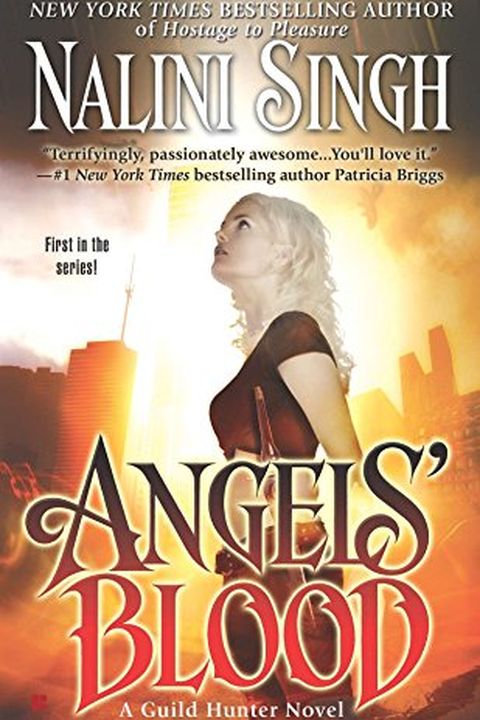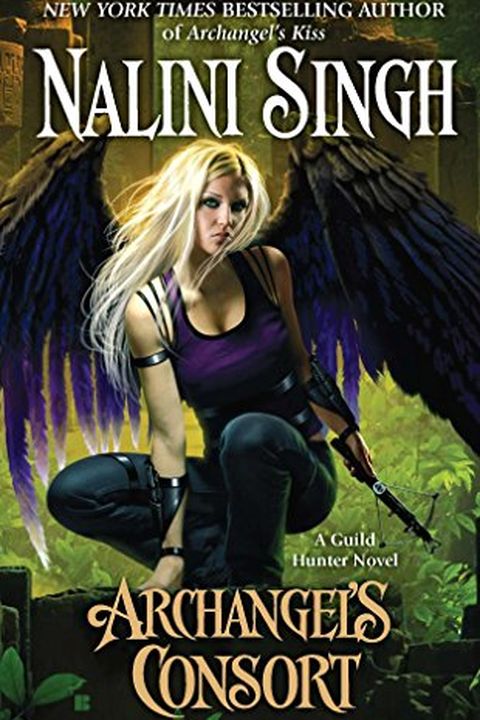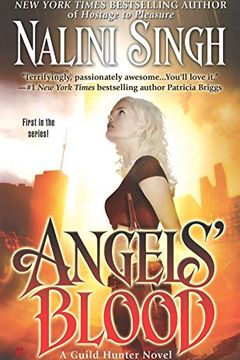 In this world of beauty and bloodlust, angels have control over vampires. Elena Deveraux, the best vampire hunter, is hired by the lethal Archangel Raphael for a seemingly impossible job - to track down an archangel gone bad. This task will put Elena in the midst of a unique killing spree and on the razor's edge of passion. Will she succumb to Raphael's seductive touch? When archangels play, mortals break.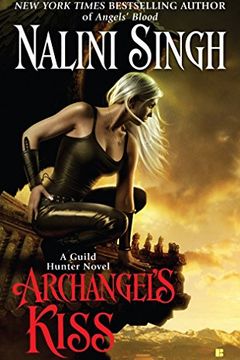 In this captivating novel, a vampire hunter wakes from a coma to discover she's been turned into an angel. As she struggles to adjust to her new body, she is pulled into a dangerous world of angelic rulers and vampiric servants, including her lover, the archangel Raphael. When Raphael receives an invitation to a ball in Beijing, he must prepare Elena for the journey and the terrifying adversary they will face. Will their love be enough to protect them from the ancient and deadly archangel Lijuan?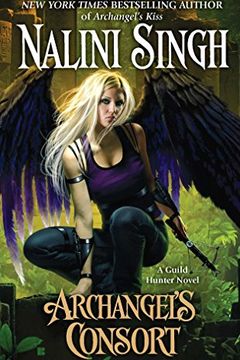 This book is a heart-stopping adventure set in a world where angels rule, vampires serve, and danger lurks at every turn. Vampire hunter Elena Deveraux and her deadly partner, the archangel Raphael, return home to find a terrifying new evil attacking the innocent. As they try to stop the madness and protect their city, an even greater threat emerges that could destroy everything they hold dear. With dark omens and violent storms signaling the return of a powerful ancient enemy, Elena must fight to save her own life and the lives of those she loves.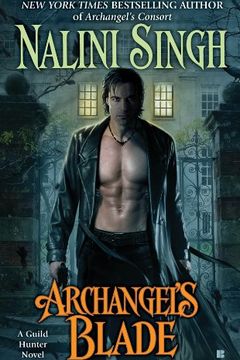 In a world ruled by angels and vampires, a hunter must confront her obsession with an archangel's right hand, who is investigating a twisted death marked by a distinctive tattoo. As desire turns into dangerous compulsion and buried pasts resurface, will they survive the hunt for a blood-soaked nightmare? Nalini Singh's thrilling novel delves into a deadly and beautiful world where survival is key.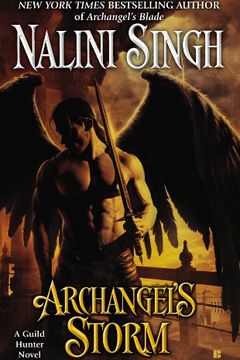 An Archangel's consort has been murdered, and Jason must uncover the killer before the Archangel's rage leads to devastation. He must earn the Archangel's trust by tying himself to her bloodline through Princess Mahiya, a woman with dangerous secrets. With only their relentless hunt for a killer to unite them, Jason and Mahiya embark on a quest that leads to unexpected passion and a centuries-old nightmare.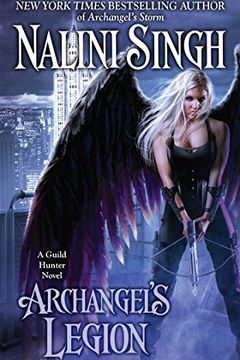 Experience a world of violence, passion, and power in this enthralling paranormal novel. Angels are falling from the skies in New York while vampires are dying of disease. Guild hunter Elena Deveraux and Archangel Raphael must work together to find the source of the mysterious deaths before the city falls to ruin. But an even darker force is lurking, waiting to strike. With chilling eyes trained on New York, the world will never be the same again.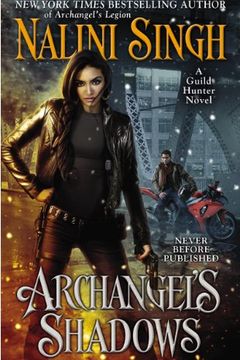 This novel delves into the turbulent world of archangelic politics and the consequences of choices made in the name of love. As the city recovers from war, archangel Raphael and his hunter consort, Elena, face an enemy that must be dealt with quietly. The hunt requires those who can become shadows themselves, among them Ash, a gifted tracker with a terrible curse. Together with the dangerously charming vampire, Janvier, Ash tracks down a merciless killer, but as their game of flirtation turns into a battle of hearts, secrets threaten to destroy them both.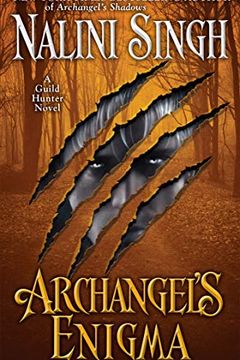 This book is a thrilling addition to Nalini Singh's Guild Hunter world, following the story of Naasir, the most feral of the Seven vampires and angels. When tasked with finding a lost Archangel, he is accompanied by the angelic scholar Andromeda, who finds herself drawn to Naasir's playful and sensual nature. Together they must race to find the Archangel before it's too late and survive an enemy who could bring an end to their world. A must-read for fans of dark passion and immortal power.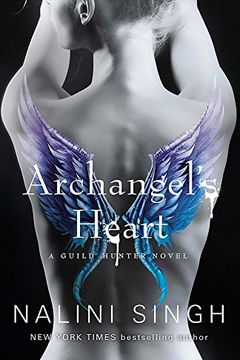 This upcoming book delves into a world of chaotic vampire bloodlust, where one of the most vicious archangels has disappeared. The Luminata, a secretive order of angels, call the Cadre together to decide the fate of her lands. As Guild Hunter-turned-angel Elena accompanies her lover to the Luminata compound, she can sense darkness lurking within. The brutal truths discovered there will change everything Elena thought she knew about herself. With an exotic author background, this is a must-read for any fan of dark fantasy.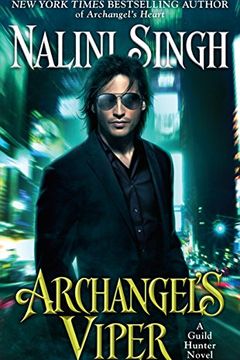 An action-packed romance novel set in a world of angels and vampires. Follow the story of Holly, a woman with an unknown power coursing through her veins and a bounty on her head. To protect her, she teams up with Venom, a centuries-old vampire known to be infuriating yet seductive. But as they work together, they realize that the power inside Holly is awakening, putting everyone in danger. Enjoy a breathtakingly passionate tale from bestselling author Nalini Singh's Guild Hunter world.
Archangel's War by Nalini Singh
Archangel's Sun by Nalini Singh
Archangel's Light by Nalini Singh