Walt Longmire Series
Walt Longmire books in order
Walt Longmire is Sheriff of Wyoming's Absaroka County.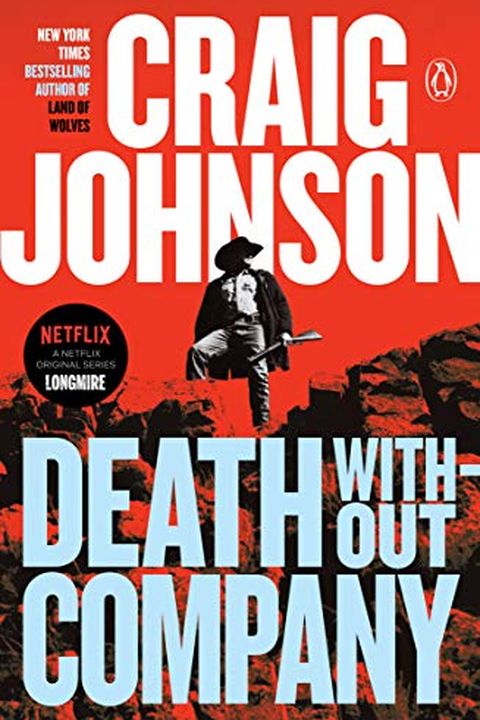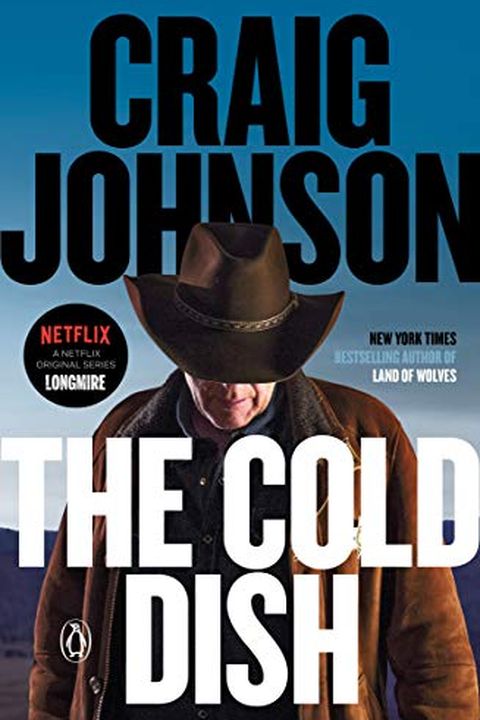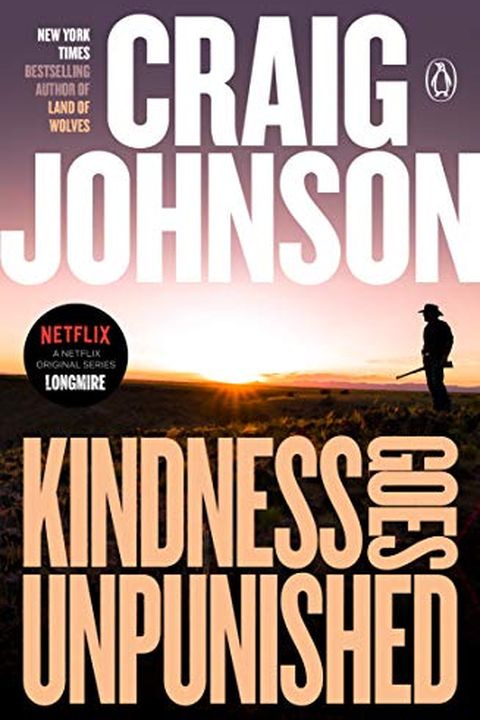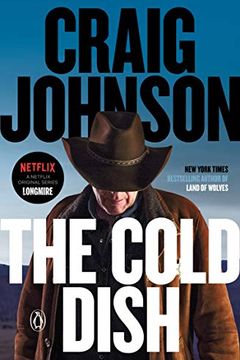 Book 1
#1
The Cold Dish
A Longmire Mystery (Walt Longmire Mysteries Book 1)
In this thrilling mystery novel, Sheriff Walt Longmire is faced with the challenging task of solving the murder of Cody Pritchard, one of four men who received suspended sentences for raping a Northern Cheyenne girl. Is someone seeking vengeance? Longmire is determined to solve the case and put an end to any potential revenge.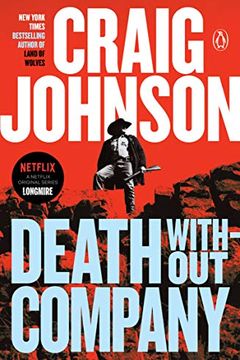 "Death Without Company" by Craig Johnson is a gripping novel that takes readers back to the rugged landscape of Absaroka County, Wyoming. When a mysterious woman is found poisoned, Sheriff Walt Longmire is drawn into an investigation that reaches 50 years into her past. With the help of his friend Henry Standing Bear and Deputy Victoria Moretti, Longmire must connect the past to the present to find the killer among them. Fans of Ace Atkins, Nevada Barr, and Robert B. Parker will love this suspenseful mystery.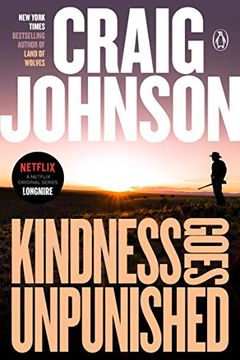 This action-packed thriller delves into the distinctive Western-style justice brought by Walt as he visits his daughter in Philadelphia. A vicious attack leaves her near death, forcing Walt to use his unique set of tricks to seek out justice. Fans of crime fiction and action-packed thrillers won't want to miss this third installment in the Walt Longmire Mystery Series.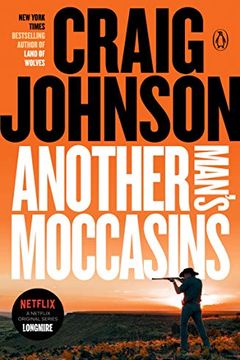 In "Another Man's Moccasins," a gripping mystery novel set in Wyoming, Sheriff Longmire investigates the murder of a Vietnamese woman found on the interstate. The case becomes even more complex when a photograph from Longmire's past is discovered in the victim's purse. Fans of the Longmire Mystery series will love this fourth installment, which features taut prose, captivating characters, and a beautiful setting.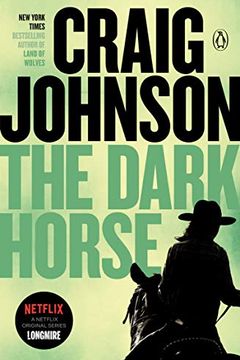 Book 5
#5
The Dark Horse
A Longmire Mystery (Walt Longmire Mysteries Book 5)
This installment in the Longmire Mystery Series from a New York Times bestselling author centers on Sheriff Walt Longmire's doubts about a murder confession. When Mary Barsad confesses to killing her husband who burned her horses, Sheriff Walt Longmire investigates further and uncovers suspects with motives for the crime. Fans of Mystery Series and the hit Netflix original series LONGMIRE will love this gripping read.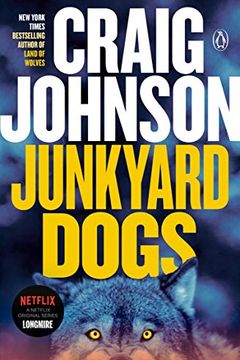 Book 6
#6
Junkyard Dogs
A Longmire Mystery (Walt Longmire Mysteries Book 6)
In "Junkyard Dogs", Sheriff Walt Longmire faces a modern-day range war as a multimillion-dollar ranchette development clashes with the adjacent Stewart junkyard. When conflict erupts and a death occurs, Longmire and his friends find themselves in a small town that feels like a high-plains pressure cooker. Written by the New York Times bestselling author of the Longmire Mystery Series, this book is a hilarious and suspenseful adventure that delves into the darker aspects of human nature.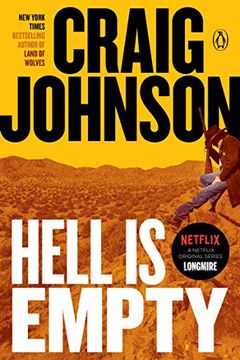 Book 7
#7
Hell Is Empty
A Longmire Mystery (Walt Longmire Mysteries Book 7)
Join Sheriff Walt Longmire as he braves the icy and treacherous terrain of Wyoming's Bighorn Mountains to deliver a convicted murderer to his final resting place. This New York Times bestseller from Craig Johnson will keep fans of mystery series at the edge of their seats. Walt's journey to deliver Raynaud Shade to justice is not without its difficulties, and the stakes are even higher when he realizes he knows the family of the boy Shade killed. Guided by Indian mysticism and a copy of Dante's Inferno, the veteran lawman will stop at nothing to ensure both civil and spiritual justice is served. Don't miss the seventh installment of the Walt Longmire Mystery Series, comparable to the greats like Ace Atkins, Nevada Barr, and Robert B. Parker.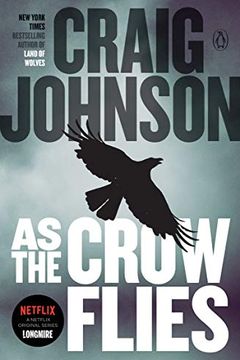 Sheriff Walt Longmire is tasked with the challenge of organizing his daughter's wedding. However, when he witnesses a young woman's tragic fate, he's forced into a murder investigation on the Cheyenne Reservation with the help of tribal police chief Lolo Long. Fans of Robert B. Parker will love this gripping tale of mystery and suspense.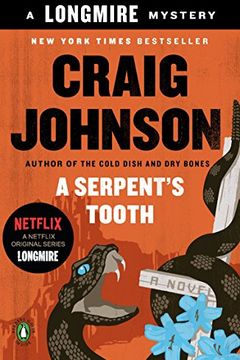 Follow Sheriff Longmire and his team as they embark on a dangerous scavenger hunt to help a lost boy find his missing mother. With few clues to work with, their search leads them to an interstate polygamy group hoarding weapons and harboring a deadly vendetta. Don't miss this thrilling mystery!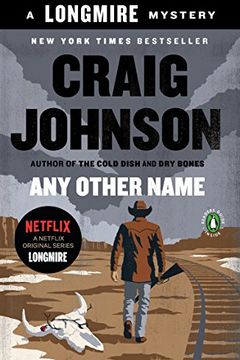 Book 10
#10
Any Other Name
A Longmire Mystery (Walt Longmire Mysteries Book 10)
This book follows the tenth novel in the Longmire series, where Sheriff Walt is asked to investigate the death of a former colleague. The case takes a dark turn as Walt uncovers evidence of missing women and secrets that threaten to claim more lives. Fans of the hit drama series LONGMIRE will love this suspenseful Wyoming-style mystery.
An Obvious Fact by Craig Johnson
The Western Star by Craig Johnson
Depth of Winter by Craig Johnson
Land of Wolves by Craig Johnson
Next to Last Stand by Craig Johnson
Daughter of the Morning Star by Craig Johnson