Authors
› Rosemary Valero-O'Connell
Rosemary Valero-O'Connell Books
Rosemary Valero-O'Connell is a Minneapolis born, Zaragoza raised cartoonist and illustrator with a BFA in Comic Art from the Minneapolis College of Art and Design ('16)She's done work for DC Comics (Gotham Academy, Vertigo Quarterly), BOOM! Studios (Lumberjanes, Steven Universe), CAPY games (OK KO!: Let's Be Heroes), Mondo Tees, Kazoo Magazine, and The City Pages, among others. Her work has been shown in galleries both locally and internationally (Gowanus Print Lab, Roq La Rue Gallery, Telegraph Gallery, etc). She's currently working on a graphic novel with award-winning author Mariko Tamaki for First Second called Laura Dean Keeps Breaking Up With Me, to be released in 2019. She's a proud member of the Out Of Step Arts collective, has been recognized by the Society of Illustrators NY, and won her second grade spelling bee by spelling the word 'human'. For work opportunities, project collaborations, or just to say hi, contact her at
[email protected]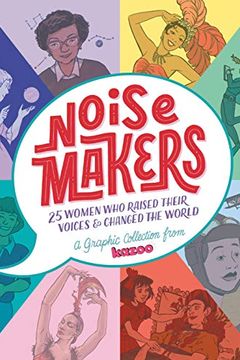 Noisemakers
25 Women Who Raised Their Voices & Changed the World - A Graphic Collection from Kazoo
Kazoo Magazine
-
2020-02-04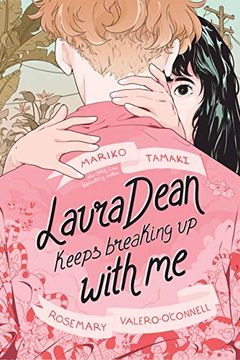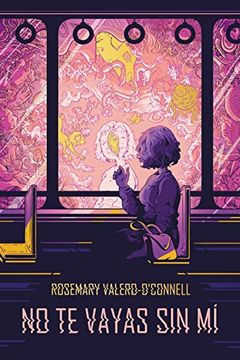 ShortBox is proud to present 'Don't Go Without Me' a triptych collection of comic stories from rising superstar cartoonist Rosemary Valero-O'Connell. 'Don't Go Without Me' contains 3 individual stories: the titular 'Don't Go Without Me,' 'What Is Left,' and 'Con Temor, Con Ternura' (With Fear, With Tenderness). 'Don't Go Without Me': Two lovers sne...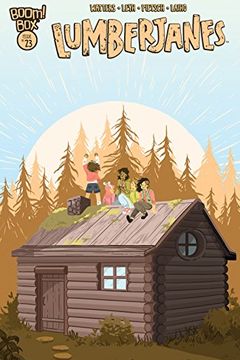 Molly spends time with the Bear Woman to learn more about shape-shifters, and the girls finally have a plan to help Seafarin' Karen get her boat back!...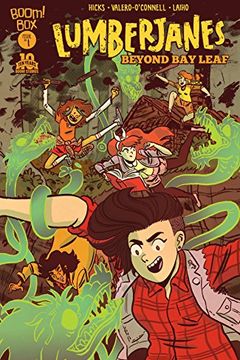 Lumberjanes
Beyond Bay Leaf Special #1
Faith Erin Hicks
-
2015-10-14
What's to Love: It's our first-ever Lumberjanes special and we could not be more excited to welcome writer Faith Erin Hicks (The Adventures of Superhero Girl) and newcomer artist Rosemary Valero-O'Connell to our growing Lumberteam. This self-contained story perfectly captures the spirit of what the Lumberjanes are: hardcore lady-types who can fend ...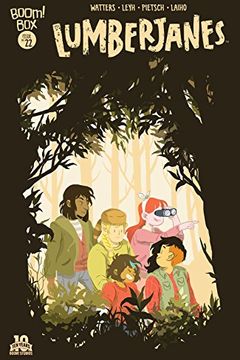 When selkies hold Seafarin' Karen's boat hostage, the Lumberjanes will have to rely on the one person they aren't sure they trust: the Bear Woman....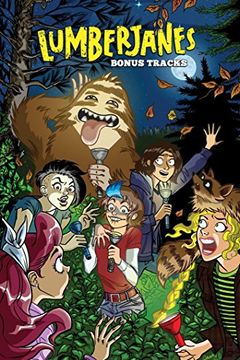 Lumberjanes
Bonus Tracks
Holly Black, Faith Erin Hicks, Jen Wang, Gabby Rivera, Kelly Thompson
-
2018-04-03
The Lumberjanes short stories collected for the first time in paperback! Join April, Jo, Mal, Molly and Ripley as they explore their all-girls camp. From ghost ponies to strange plants, these Lumberjanes are ready to take on anything that comes their way as long as they have each other. With stories written by Eisner Award-winner Faith Erin Hicks, ...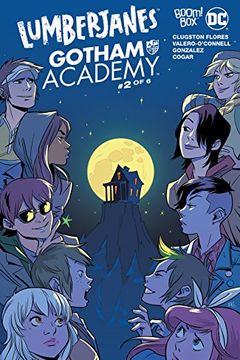 What the junk-Jen is missing?! The Lumberjanes and Gotham Academy crew regroup at camp to figure out how to find their missing friends....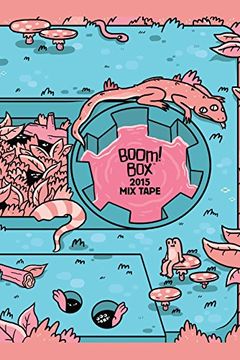 Boom! Box 2015 Mix Tape
John Allison, Rosemary Valero-O'Connell, John Kovalic, Jon Chad, Kris Wilson, Rob DenBleyker, Dave McElfatrick, Various
-
2015-12-16
What's to Love: If you're loving the comics being released under the BOOM! Box imprint, delve into a world of more of the same stories! From the wacky to the touching, you'll never know what you're going to get. Here's a hint: brand-new Lumberjanes, Giant Days, Munchkin, Cyanide & Happiness, and Power Up stories, plus a sneak peek of Jon Chad's Bad...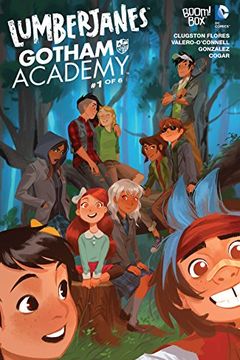 What's to Love: We adore DC's Gotham Academy and it's been on our wish list to have them somehow meet the Lumberjanes. From the great characters to the fun stories, we saw a world in which these two groups could coexist. Fast forward and here we are—the crossover event we've dreamed about and can't wait to bring to you! What It Is: Something sinist...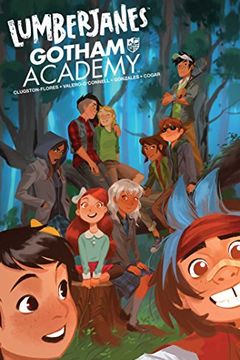 Lumberjanes/Gotham Academy #5 by Chynna Clugston Flores
Lumberjanes/Gotham Academy #4 by Chynna Clugston
BOOM! Box Mixtape (BOOM! BOX Mix Tape) by Rian Sygh, Ryan North, Alexis Ziritt, Shannon Watters, Becca Tobin, John Kovalic, Rosemary Mosco, Eryk Donovan, Noelle Stevenson, Madéleine Flores, Stefan Tosheff, Jake Lawrence, Kris Wilson, Rob DenBleyker, Dave McElfatrick, Paul Maybury, Rosemary Valero-O'Connell, Kate Leth, Kelly Thompson, Jon Chad, Adam X Vass, Anna Strain, Sammy Borras, James Tynion, Sina Grace, Pamela Ribon, Ngozi Ukazu
Lumberjanes/Gotham Academy #3 by Chynna Clugston Flores
Buffy the Vampire Slayer #13 by Joss Whedon, Jordie Bellaire
Buffy the Vampire Slayer, Vol. 4 by Jordie Bellaire