Authors
› Rosemary Valero-O'Connell
Rosemary Valero-O'Connell Books
Rosemary Valero-O'Connell is a Minneapolis born, Zaragoza raised cartoonist and illustrator with a BFA in Comic Art from the Minneapolis College of Art and Design ('16)She's done work for DC Comics (Gotham Academy, Vertigo Quarterly), BOOM! Studios (Lumberjanes, Steven Universe), CAPY games (OK KO!: Let's Be Heroes), Mondo Tees, Kazoo Magazine, and The City Pages, among others. Her work has been shown in galleries both locally and internationally (Gowanus Print Lab, Roq La Rue Gallery, Telegraph Gallery, etc). She's currently working on a graphic novel with award-winning author Mariko Tamaki for First Second called Laura Dean Keeps Breaking Up With Me, to be released in 2019. She's a proud member of the Out Of Step Arts collective, has been recognized by the Society of Illustrators NY, and won her second grade spelling bee by spelling the word 'human'. For work opportunities, project collaborations, or just to say hi, contact her at
[email protected]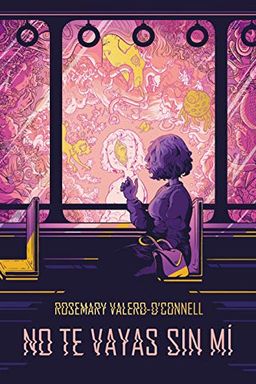 This triptych collection of comic stories follows a range of themes from supernatural love, memories that come alive, and facing one's fate. 'Don't Go Without Me' tells a supernatural love story, where two lovers get separated and must trade stories to find each other, but at a cost. 'What Is Left' follows an engineer trapped inside the memories of a ship that runs on them, and 'Con Temor, Con Ternura' is a prophetic tale of a small town facing their inevitable doom. Rosemary Valero-O'Connell showcases her rising star talent in this must-read graphic novel.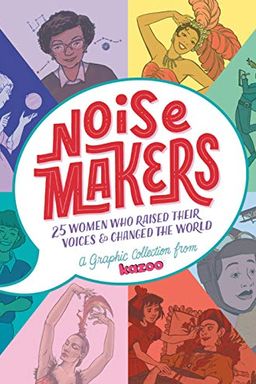 Noisemakers
25 Women Who Raised Their Voices & Changed the World - A Graphic Collection from Kazoo
Kazoo Magazine
-
2020-02-04
"Discover 25 extraordinary women who made some noise and changed the world in Noisemakers, a graphic novel anthology from the creators of Kazoo magazine. Explore the lives of trailblazers like Hedy Lamarr, Julia Child, and Kate Warne through the eyes of 25 talented comic artists. With chapters on creativity, exploration, and action, this empowering book is for anyone ready to use their voice and make a difference."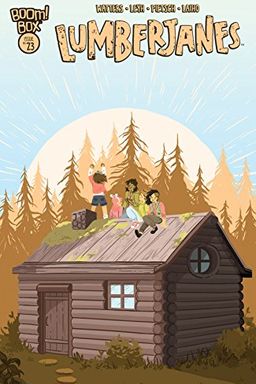 Molly spends time with the Bear Woman to learn more about shape-shifters, and the girls finally have a plan to help Seafarin' Karen get her boat back!...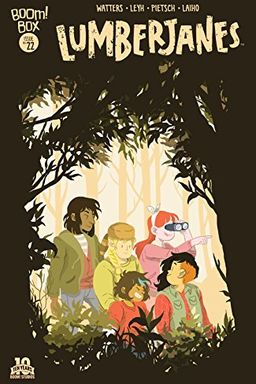 When selkies hold Seafarin' Karen's boat hostage, the Lumberjanes will have to rely on the one person they aren't sure they trust: the Bear Woman....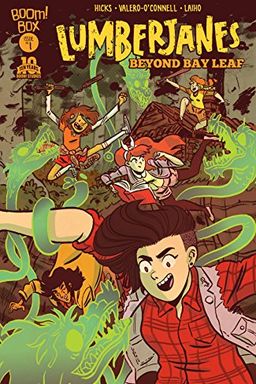 Lumberjanes
Beyond Bay Leaf Special #1
Faith Erin Hicks
-
2015-10-14
Lumberjanes is a special one-shot that perfectly captures the spirit of hardcore lady-types who can fend for themselves, but are also quick to help those in need. The girls are on a mission to stop a terrifying monster that is terrorizing their camp. However, they soon discover that the monster is being framed and now they must figure out who's behind it all. Follow April, Jo, Mal, Molly, and Ripley as they work together to earn their Beyond Bay Leaf pin!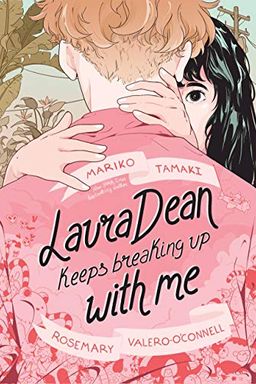 Explore the ups and downs of toxic relationships and the need for healthy connections with this captivating graphic novel. Follow Freddy as she navigates her tumultuous relationship with Laura Dean, the popular yet problematic girl of her dreams. Can Freddy break free of the toxic cycle or will she lose everything, including her best friend? Join her journey of self-discovery with support from new friends and the wise words of advice columnists.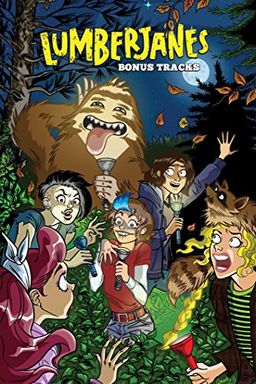 Lumberjanes
Bonus Tracks
Holly Black, Faith Erin Hicks, Jen Wang, Gabby Rivera, Kelly Thompson
-
2018-04-03
Five friends embark on exciting and supernatural adventures at an all-girls summer camp in the Lumberjanes book. As they navigate strange plants and even ghost ponies, they rely on each other to overcome any obstacle. Written by acclaimed authors such as Eisner Award-winner Faith Erin Hicks and New York Times bestselling author Holly Black, Lumberjanes: Bonus Tracks collects all the short stories in one paperback. It features a star-studded cast of talent, including Jen Wang and Kelly Thompson, making it an unmissable read for fans of supernatural adventures.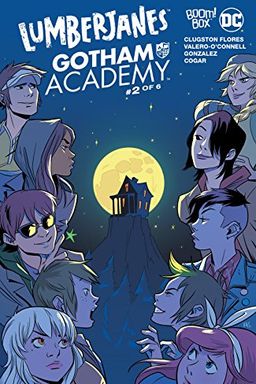 What the junk-Jen is missing?! The Lumberjanes and Gotham Academy crew regroup at camp to figure out how to find their missing friends....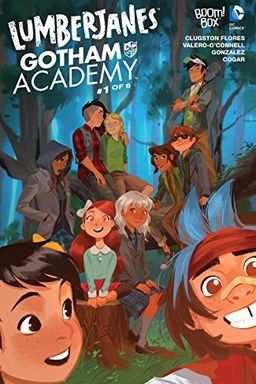 The Lumberjanes and Gotham Academy collide in a thrilling crossover event that we've been waiting for! Join these two great groups of characters as they investigate a mysterious building deep in the woods. Is it an abandoned asylum? A weird cabin? Find out as they band together to uncover the sinister happenings. Don't miss this fun-filled adventure, complete with a beautiful subscription cover by Kelly & Nichole Matthews!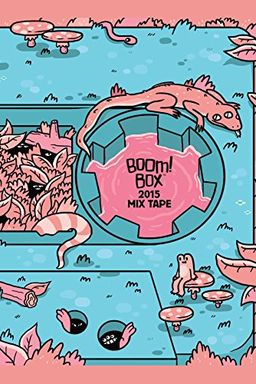 Boom! Box 2015 Mix Tape
John Allison, Rosemary Valero-O'Connell, John Kovalic, Jon Chad, Kris Wilson, Rob DenBleyker, Dave McElfatrick, Various
-
2015-12-16
Boom! Box 2015 Mix Tape brings together an array of unconventional characters and stories in an eclectic collection of comics. From touching to wacky, this book features brand-new stories from beloved franchises like Lumberjanes, Giant Days, Munchkin, Cyanide & Happiness, and Power Up, as well as a sneak peek at Jon Chad's Bad Mask. With characters like Narwhal Janitors and Urban Cowboys, these stories are sure to take readers off the beaten track.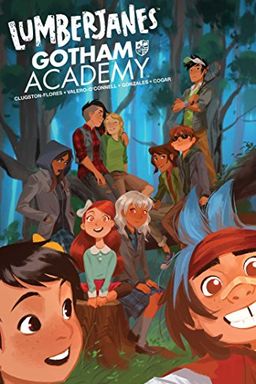 Lumberjanes/Gotham Academy #4 by Chynna Clugston
Lumberjanes/Gotham Academy #5 by Chynna Clugston Flores
BOOM! Box Mixtape (BOOM! BOX Mix Tape) by Rian Sygh, Ryan North, Alexis Ziritt, Shannon Watters, Becca Tobin, John Kovalic, Rosemary Mosco, Eryk Donovan, Noelle Stevenson, Madéleine Flores, Stefan Tosheff, Jake Lawrence, Kris Wilson, Rob DenBleyker, Dave McElfatrick, Paul Maybury, Rosemary Valero-O'Connell, Kate Leth, Kelly Thompson, Jon Chad, Adam X Vass, Anna Strain, Sammy Borras, James Tynion, Sina Grace, Pamela Ribon, Ngozi Ukazu
Lumberjanes/Gotham Academy #3 by Chynna Clugston Flores
Buffy the Vampire Slayer #13 by Joss Whedon, Jordie Bellaire
Buffy the Vampire Slayer, Vol. 4 by Jordie Bellaire