Tamsyn Muir Books
TAMSYN MUIR is the bestselling author of the Locked Tomb Trilogy, which begins with Gideon the Ninth, continues with Harrow the Ninth, and concludes with Alecto the Ninth. Her short fiction has been nominated for the Nebula Award, the Shirley Jackson Award, the World Fantasy Award and the Eugie Foster Memorial Award. A Kiwi, she has spent most of her life in Howick, New Zealand, with time living in Waiuku and central Wellington. She currently lives and works in Oxford, in the United Kingdom.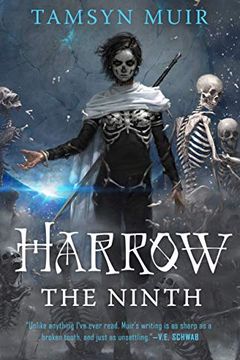 Explore the dark and mysterious world of Harrow the Ninth, where one necromancer is fighting for survival aboard the haunted Emperor's space station. In this mind-twisting puzzle box of mystery, murder, magic, and mayhem, nothing is as it seems. The fate of the galaxy rests on the shoulders of Harrowhark Nonagesimus, the last necromancer of the Ninth House, as she faces impossible odds and uncertain allies in an unwinnable war. Will she be able to hone her skills and become an angel of undeath, or will someone succeed in killing her and change the universe forever?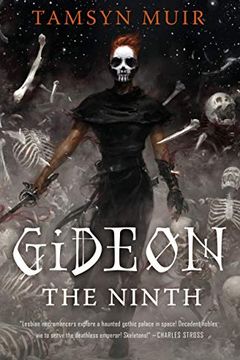 In "Gideon the Ninth," the Emperor needs necromancers and the Ninth Necromancer needs a swordswoman. Gideon is ready to escape her life of servitude and reanimated corpse future, but her nemesis won't set her free without a service. If Harrowhark succeeds in a deadly trial, she'll become an immortal, but she needs Gideon's sword to survive. Will they succeed and become all-powerful servants of the Resurrection, or will their plan die with the Ninth House?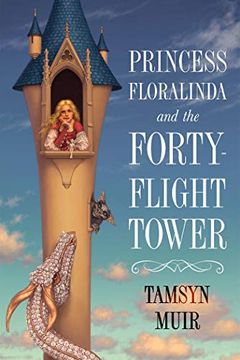 Enter a world of monsters and magic in this enchanting tale. The formidable forty-flight tower holds a prize for any prince brave enough to climb it: the beautiful Princess Floralinda and a golden sword. But no prince has even made it past the first floor of the tower, and with winter fast approaching, time is running out for the stranded princess. Will she ever be rescued?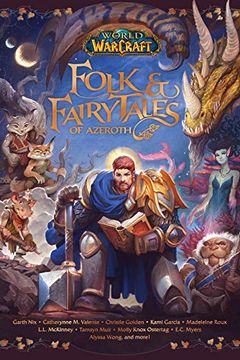 World of Warcraft
Folk & Fairy Tales of Azeroth
Steve Danuser, Kami Garcia, Christie Golden, Allison Irons, L.L. McKinney, Tamsyn Muir, E.C. Myers, Garth Nix, Molly Knox Ostertag, Madeleine Roux, Cathrynne M. Valente, Alyssa Wong
-
2021-04-14
Discover the magical and mysterious world of Azeroth through enchanting fairy tales in this beautifully illustrated collection. From bestselling and award-winning storytellers, including Garth Nix and Catherynne M. Valente, immerse yourself in the power of stories that bridge differences and inspire greatness. With lessons learned from cautionary tales and thrilling adventures, Folk and Fairy Tales of Azeroth will transport you to a world of monsters, magic, and wonder.
Explore a colorful, diverse range of speculative fiction in Far Out, an anthology of recent queer science fiction and fantasy from renowned editor Paula Guran. This exciting collection features short stories from top authors such as Seanan McGuire, Charlie Jane Anders, and Sam J. Miller, with characters, perspectives, and stories that span the rainbow. Discover drastically diverse ways of being and worlds that are other than the one with which we are familiar. It's a must-read for anyone interested in queer science fiction and fantasy.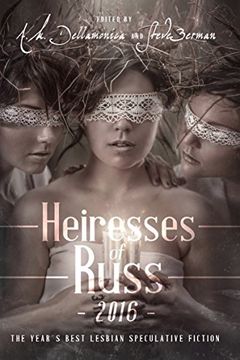 Heiresses of Russ 2016
The Year's Best Lesbian Speculative Fiction
A.M. Dellamonica, Rose Lemberg, Sarah Pinsker, Melissa Scott, Sonya Taaffe, Megan Arkenberg, Alyssa Wong, A.M. Dellamonica, Steve Berman
-
2016-11-20
Explore a new realm of lesbian-themed speculative fiction with Heiresses of Russ 2016. This volume features women who choose the harder, more dangerous path, leading to love or loss or adventure. Award-winning stories in these pages showcase the vitality of tales of wonder, the eerie, and the miraculous. Don't miss this unforgettable collection chosen by guest editor A.M. Dellamonica.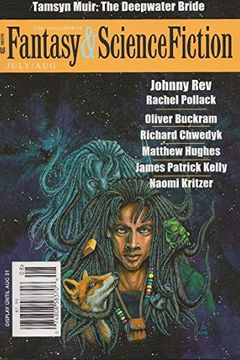 The Magazine of Fantasy & Science Fiction, July/August, 2015 (The Magazine of Fantasy & Science Fiction, #720)
Gordon Van Gelder, Rachel Pollack, Matthew Hughes, James Patrick Kelly, Naomi Kritzer, Charles de Lint, James Sallis, Paul Di Filippo, C.C. Finlay
-
2015-06-27
This collection of science fiction and fantasy stories features novellas, novelets, and short stories from a variety of authors. From an exploration of a deepwater bride to a story of a body pirate, these tales explore unique and imaginative worlds. Discover new dimensions and universes in this exciting read.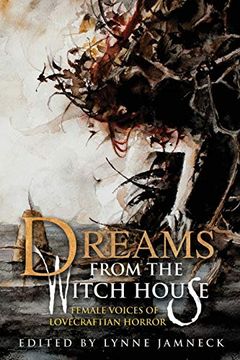 Dreams from the Witch House
Joyce Carol Oates, Tamsyn Muir, Cat Hellisen, Caitlin R. Kiernan, Lucy Brady, Marly Youmans, Joyce Carol Oates, Lynne Jamneck
-
2016-04-12
Discover chilling and unique horror stories from acclaimed female authors in Dreams from the Witch House. This anthology showcases some of the finest cosmic horror and weird fiction in the field today, including works by Joyce Carol Oates, Caitlín R. Kiernan, and Elizabeth Bear. Dive into a spine-tingling world of Lovecraftian horror and eerie mysteries accompanied by stunning color artwork from Daniele Serra.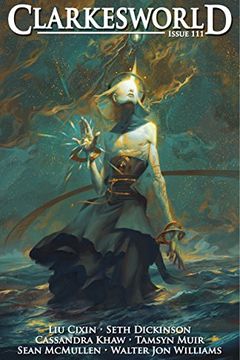 This issue of Clarkesworld Magazine features a collection of short fiction and non-fiction works that explore the boundaries of science fiction and fantasy. Discover tales of humanity's end on Mars, a conversation with legendary author Gene Wolfe, and an essay on the science-fantasy glamour of Marc Bolan and T. Rex. The stories take you on a journey through the imagination, from the mystical Morrigan to the technological world of Technarion. Get ready to be transported to other worlds with this engaging and thought-provoking anthology.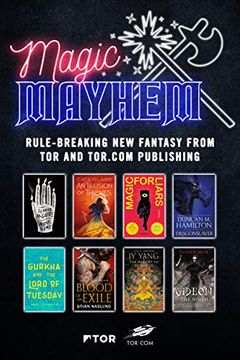 Magic & Mayhem Sampler
Rule-breaking new fantasy from Tor and Tor.com Publishing
Seanan McGuire, Cate Glass, Sarah Gailey, Duncan M. Hamilton, Saad Z. Hossain, Brian Naslund, Neon Yang, Tamsyn Muir
-
2019-03-07
Discover an exciting and addictive world of magic and mayhem with this sampler featuring extracts from some of the top fantasy authors of 2019. Experience the chaotic and new worlds created by Seanan McGuire, Cate Glass, Sarah Gailey, Duncan M. Hamilton, Saad Z. Hossain, Brian Naslund, Neon Yang, and Tamsyn Muir, and get a sneak peek of what's to come this fall. Don't miss out on these dangerously captivating stories!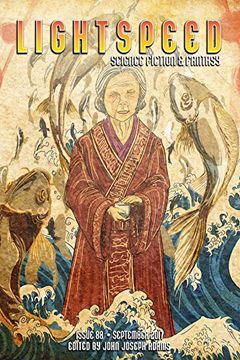 Lightspeed Magazine, September 2017
Lightspeed Magazine, John Joseph Adams, Jaymee Goh, Annalee Newitz, Elizabeth Hand, Tobias S. Buckell, Genevieve Valentine, Tony Ballantyne, Tamsyn Muir, Marissa Lingen
-
2017-08-31
The Best Horror of the Year by Lucy Taylor, Ramsey Campbell, Margo Lanagan, Laird Barron, Dan Chaon, Ellen Datlow
Some of the Best from Tor.com, 2020 edition by Charlie Jane Anders, G. V. Anderson, Gregory Norman Bossert, Jeremy Packert Burke, Katharine Duckett, Brian Evenson, Carolyn Ives Gilman, Maria Dahvana Headley, Stephen Graham Jones, Justin C. Key, Naomi Kritzer, Rich Larson, Yoon Ha Lee, S. Qiouyi Lu, Usman T. Malik, Melissa Marr, Maureen F. McHugh, Tamsyn Muir, Sarah Pinsker, C. L. Polk, Matthew Pridham, Zin E. Rocklyn, Rachel Swirsky, K.M. Szpara, Lavie Tidhar, Carrie Vaughn, Fran Wilde, Claire Wrenwood, M. Rickert
The Best Science Fiction and Fantasy of the Year, Volume Ten by Jonathan Strahan, Ann Leckie, Neil Gaiman, Kim Stanley Robinson, Kai Ashante Wilson
The Best Horror of the Year by Ellen Datlow
The Year's Best Science Fiction & Fantasy, 2013 by Rich Horton
Zombies by Paula Guran, Jay Wilburn, Mike Carey, Stephen Graham Jones, Caitlin R. Kiernan, Neil Gaiman
Tor.com Publishing 2019 Debut Sampler by C. S. E. Cooney, Katharine Duckett, Jennifer Giesbrecht, Kerstin Hall, Vylar Kaftan, Scotto Moore, Tamsyn Muir, Lina Rather, Priya Sharma, Emily Tesh
Nightmare Magazine 63 by Nightmare Magazine, John Joseph Adams, Nino Cipri, Tamsyn Muir, Matthew Kressel, Lisa Morton, Paul Jessup, Adam-Troy Castro
Clarkesworld Year Ten by Neil Clarke, Sean Wallace
Fantasy Magazine, February 2011 by Fantasy Magazine, Cat Rambo, Jeff VanderMeer, Megan Arkenberg, An Owomoyela, Tamsyn Muir, Gio Clairval