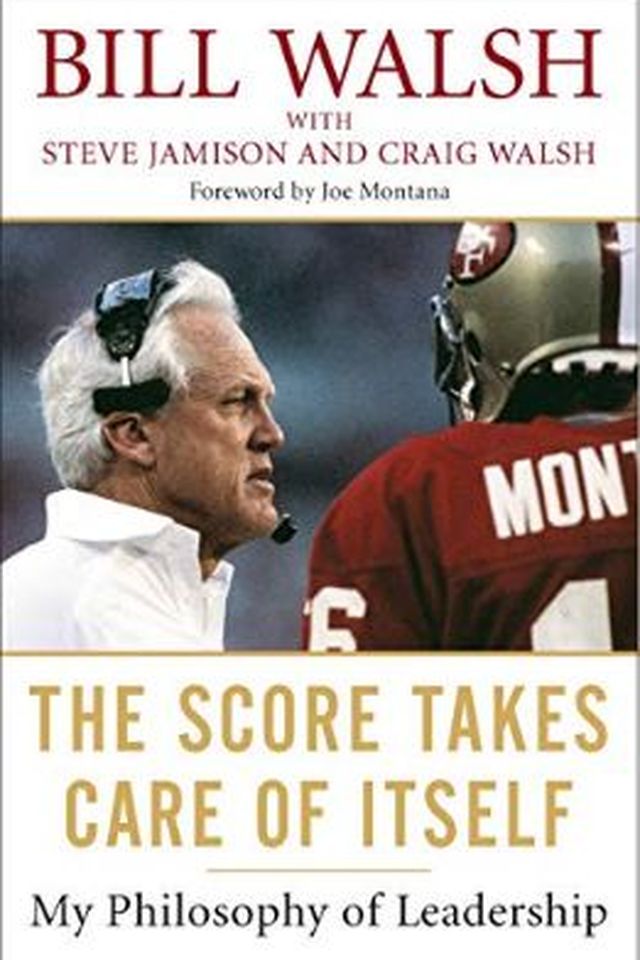 The Score Takes Care of Itself
My Philosophy of Leadership
Bill Walsh
Discover the ultimate lecture on leadership by the NFL's greatest coach - Bill Walsh. Renowned for transforming the San Francisco 49ers from the worst franchise to a legendary dynasty, Walsh shares his advanced leadership strategies that can be applied to any profession. With additional insights from Hall of Fame quarterback Joe Montana and others, this book will inspire and enlighten leaders seeking to improve their skills.
Publish Date
2009-08-20T00:00:00.000Z
2009-08-20T00:00:00.000Z
Recommendations
MY 2012 BOOKS: The Score Takes acre of itself : Walsh 5 STARS- among the best books! A way of living, working & commitment to excellence     
–
source
Even if you've never watched a down of football, you'll get something out of this book.     
–
source
@jrichlive @jack @jlanzone Almost finished..... :) it did turn out to me one of my favorite books ever and have read it again since and recommended it umpteen times     
–
source
What I learned from Bill Walsh in his book "The Score Takes Care of Itself," is a great piece of wisdom that I'd like to share with you here today. True success and fulfillment come not from simply winning, but from the process and journey to get there.     
–
source
There is a great book by Bill Walsh, called The Score Takes Care of Itself. And the basic point of the book is that if you get all the details right, you don't worry about how to build a billion dollar business, you don't worry about how to have a billion dollars in revenue, you don't worry about having a billion users. Thats a byproduct of what you do everyday to get the details excellent. So the topics that he talks about in the book that really resonated with me was, he took over the 49ers in 1979. They were the worse team in football, I believe they were 2 in 14 which is really bad if you don't know football. In the next ten years he transformed the team into NFL's best, won three super bowls. And what's the first thing he did to go from the worse team to one of the best in many ways? He actually taught the receptionist to answer the phone properly. He wrote a three page memo on how to answer the phone.     
–
source
Here's my ranked reading list from the past year. These books have changed my life! The 15 Commitments of Conscious Leadership Leadership and Self-Deception The Score Takes Care of Itself The Way to Love Playing to Win The Power of Now Can't Hurt Me Atomic Habits     
–
source
Words of wisdown from the author to inspire, inform, and enlighten leaders in all professions.     
–
source
Keep your lockers / desks clean and it'll reflect in other parts of your life.     
–
source