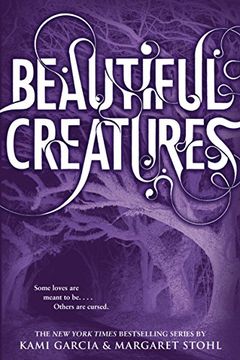 Discover a Southern gothic tale of family curses, hidden powers, and a love that defies all odds. When Lena Duchannes moves to Gatlin, Ethan Wate is inexplicably drawn to her despite her mysterious background. As they uncover the secrets of her family's curse, they realize that their connection runs deeper than they ever imagined. A beautifully crafted story that will leave you spellbound until the very end.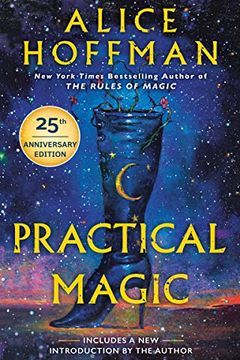 Discover a world of magic and sisterhood in this enchanting novel. For over two centuries, the Owens women have been blamed for everything wrong in their Massachusetts town. Gillian and Sally, two sisters, have been shunned and taunted. But when they try to escape, fate brings them back together through the bonds of sisterhood and a touch of magic. This captivating tale, written by bestselling author Alice Hoffman, explores the challenges of love, life, and the power of sisterhood.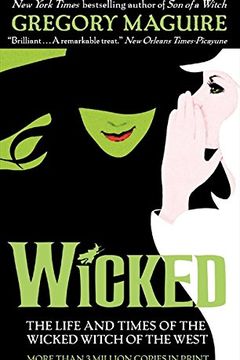 Wicked
The Life and Times of the Wicked Witch of the West (Wicked Years)
Explore the origins of the mysterious Wicked Witch of the West in this rich and vivid fantasy world created by Gregory Maguire. The book delves into the true nature of evil and challenges preconceived notions about good and evil. Set in a land where animals talk and Munchkinlanders seek middle-class stability, follow the life of the smart, prickly and misunderstood green-skinned girl named Elphaba, who grows up to become the infamous Wicked Witch. Gregory Maguire's astonishingly rich creation is an allegorical masterpiece that just might change the sinister reputation of one of literature's most notorious characters.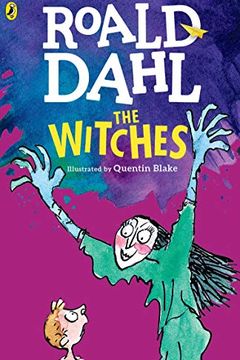 Meet the real witches - not the ones who ride on broomsticks or wear black cloaks and hats, but the vile, cunning, and detestable creatures disguised as nice, ordinary ladies. In this unforgettable tale, find out how to spot a witch before it's too late, for nothing scares them more than children. Brace yourself as they wield their terrifying powers to get rid of them.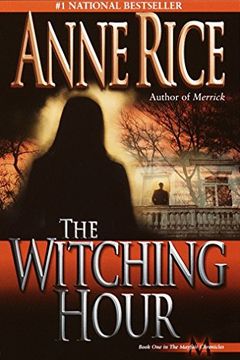 This mesmerizing novel spans four centuries, chronicling the lives of a family of witches whose legacy is marked by poetry, incest, and murder. From seventeenth-century Scotland to Amsterdam and Civil War New Orleans, the Mayfair family's dark power is almost destroyed on the coffee plantations of Port au Prince. But when brilliant neurosurgeon Rowan Mayfair finds a drowned man with special powers off the coast of California, their intertwined destinies set off a series of events that unravel the family's shocking history. This spellbinding tale is a haunting exploration of love, loss, and the eternal struggle between good and evil.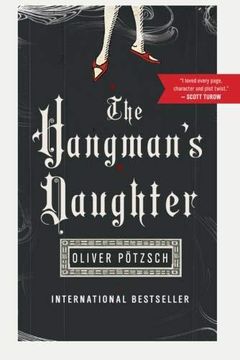 Set in 1659 Bavaria, The Hangman's Daughter tells the story of Magdalena, the daughter of a despised hangman, and the town's suspicion of the local midwife as a witch. Magdalena joins her father and a local boy to find the true killer and clear the midwife's name. Against the backdrop of beliefs in the devil and witchcraft, the hangman and his daughter face a terrifying enemy. The novel takes readers back to a time when autopsies were blasphemous, and the devil was as real as anything.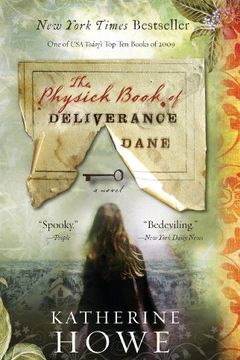 Discover the dark secrets of Salem, Massachusetts, both past and present, as a young woman uncovers her connection to the infamous witch trials. With a mysterious book as her guide, she must uncover the truth behind a crime that has been hidden for centuries.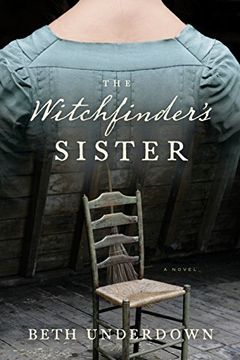 Set in 1645, The Witchfinder's Sister follows Alice Hopkins as she returns to her hometown after her husband's death. However, Alice soon discovers that her brother, Matthew, has changed and is rumored to be involved in witchcraft. As Alice is pulled into Matthew's dark obsession, she must confront the choice of whether to support her brother or stand against him.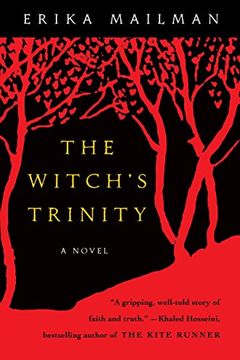 In a German town in 1507, famine and fear of witches grip the community. A friar arrives with a book on witchcraft and promises to identify and burn the guilty woman, restoring bounty to the town. Güde Müller, an elderly woman with frightening visions, fears being the accused. "A disturbingly effective historical novel" that explores themes of faith, truth, and persecution.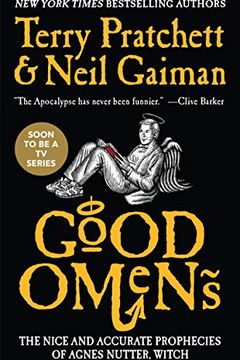 Good Omens
The Nice and Accurate Prophecies of Agnes Nutter, Witch (Cover may vary)
Get ready for the end of the world in this witty tale of Armageddon. When the apocalypse is predicted to arrive next Saturday, an angel and a demon must team up to prevent it, all while searching for the misplaced Antichrist. With a blend of humor and satire, this book will keep you entertained until the very end.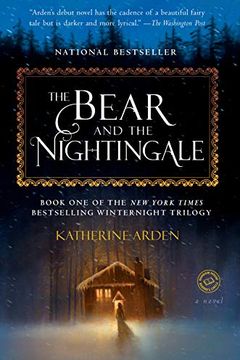 Journey to the edge of the Russian wilderness where winter never seems to end and mystical spirits roam free. Follow Vasilisa, a young girl who's forbidden from honoring the spirits of her house and yard after her mother's passing. As crops begin to fail and tragedy strikes her village, Vasilisa must use her hidden gifts to protect her family from a sinister threat that's straight out of her nurse's eerie fairy tales.
Akata Witch by Nnedi Okorafor
The Ocean at the End of the Lane by Neil Gaiman
I, Tituba, Black Witch of Salem CARAF Books by Maryse Condé
The Witch of Blackbird Pond by Elizabeth George Speare
Zora Neale Hurston's Mules and Men by Christopher Hubert
When the Moon Was Ours by Anna-Marie McLemore
The Witches of New York by Ami McKay
Witch Child by Celia Rees
The Heretic's Daughter by Kathleen Kent
Labyrinth Lost by Zoraida Córdova
The Bone Witch by Rin Chupeco
The Witch's Daughter by Paula Brackston
The Crucible by Arthur Miller
White is for Witching by Helen Oyeyemi
Witches of East End by Melissa de la Cruz
The Witches of Eastwick by John Updike