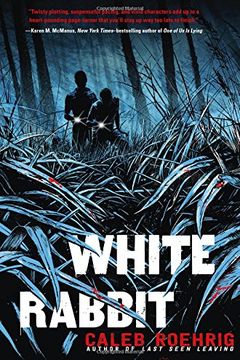 White Rabbit is a gripping and emotional young adult thriller that follows Rufus Holt as he navigates the worst night of his life. After his ex-boyfriend re-enters his life, Rufus receives a frantic call from his sister April, who has been found beside a dead body. Rufus must team up with his ex to uncover the truth before time runs out. Will he be able to prove April's innocence or will he pay the ultimate price?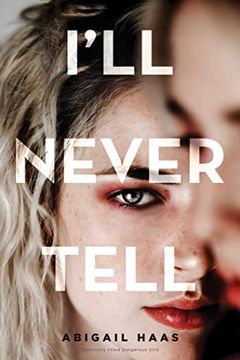 A thrilling crime novel that draws inspiration from real-life cases, featuring a shocking twist that will leave readers on the edge of their seats. Anna's paradise spring break in Aruba takes a dark turn when her best friend is brutally murdered, and Anna becomes the prime suspect. With evidence stacked against her and her innocence in question, Anna must fight for her freedom and prove her innocence, even as everyone around her thinks she is dangerous. The explosive truth that is uncovered will leave readers reeling.
Action-packed and thrilling, this series follows fourteen-year-old Alex Rider, MI6's top spy, as he takes down evil villains around the world. From snowboarding on an ironing board to tightrope walking between high-rises, Alex's adventures are anything but boring. This deluxe box set contains all nine books in the New York Times bestselling series, including Stormbreaker and Scorpia Rising. Get ready for the ride of your life!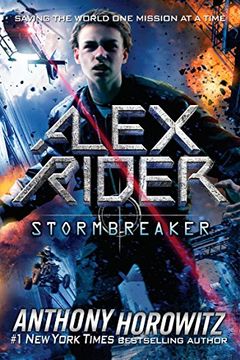 In "Stormbreaker," fourteen-year-old Alex's uncle dies in a supposed accident, but Alex knows it was no accident. He discovers that his uncle was killed on a dangerous mission and finds himself in the midst of terrorists. With the government's technology and his own courage, Alex must outsmart those who want him dead to prevent the murders of every child in England.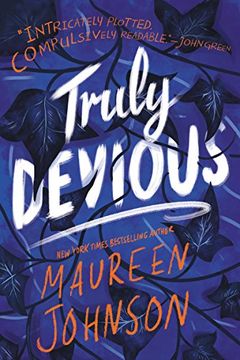 Discover a private school in Vermont for the brightest thinkers, inventors, and artists, created by a tycoon who wanted to make learning a thrilling game. But when the founder's wife and daughter were kidnapped, the school became the site of one of the greatest unsolved crimes in American history. Follow true-crime lover Stevie Bell as she tries to solve the cold case while juggling demanding school life and a cast of colorful housemates. But when a murder occurs, the past comes back to haunt them, and the mystery deepens. Delve into the dangerous twists and turns of this riveting murder-mystery series, perfect for fans of Agatha Christie and E. Lockhart.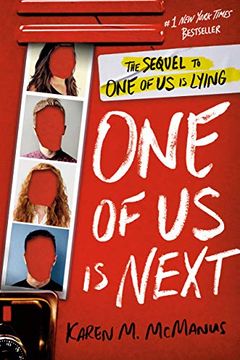 "Get ready for a new mystery at Bayview High in this highly anticipated sequel to a bestselling thriller. Copycat gossip apps have emerged since the death of Simon, but a deadly game of Truth or Dare takes things to a whole new level. With deadly dares and dark secrets, no one can be trusted in this dangerous game. Can the students of Bayview High solve this deadly mystery or will the legacy of Simon continue?"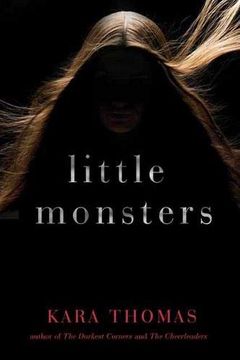 Get ready for an eerie page-turner about teenage friendships in a new town. Little Monsters is a psychological thriller that will keep you on edge until the very end. When Kacey moved to Broken Falls, she finally found a group of friends she could trust. But when her closest friends start acting distant and Bailey goes missing, Kacey realizes she can't trust anyone in her new town. With a bonus short story included, Little Monsters is a disturbing portrait of bad news and gossip mixed together.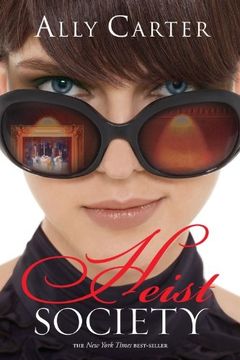 Teenage master thief Kat Bishop has tried to leave the family business behind and live a normal life, but when her father becomes the prime suspect in a heist involving a powerful mobster, she's pulled back in. With only two weeks and a teenage crew, Kat plans the biggest heist of her family's history to clear her father's name and reclaim her life.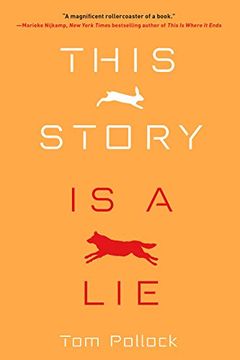 A thrilling YA novel about a math prodigy with an extreme anxiety disorder who is caught in a web of lies and conspiracies after an assassination attempt on his mother. As he searches for his missing sister and tracks down the people who attacked his mother, he must also battle the constant terror threatening to overwhelm him. This Story Is a Lie weaves together past and present to tell the story of a brilliant, broken protagonist trying to be brave.
This gripping novel follows four seemingly unconnected teenage girls who share a big secret - they're all members of a secret society that takes revenge on bullies and mean girls at their elite private school. But when their latest target is found murdered, they realize they're no longer anonymous and someone wants revenge on them. The tension mounts as clues pile up and the police close in, leaving everyone with something to lose.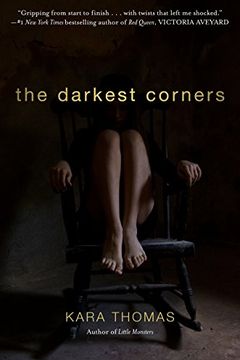 This thrilling book explores the dark secrets of Fayette, Pennsylvania. Tessa and her childhood friend Callie witnessed something horrific one summer, but never spoke of it again. Now, Tessa must confront the past when she returns to Fayette and uncovers the truth about what really happened. But getting closer to the truth also means getting closer to a dangerous killer.
Possess by Gretchen McNeil
My Sister Rosa by Justine Larbalestier
#MurderTrending by Gretchen McNeil
The Cheerleaders by Kara Thomas
Undead Girl Gang by Lily Anderson
The Butterfly Clues by Kate Ellison
Dangerous Boys by Abigail Haas
Complicit by Stephanie Kuehn
Three Truths and a Lie by Brent Hartinger
Beware That Girl by Teresa Toten
Delicate Monsters by Stephanie Kuehn
All of This Is True by Lygia Day Penaflor
Liar by Justine Larbalestier
When I Am Through with You by Stephanie Kuehn
The Smaller Evil by Stephanie Kuehn