Best Basketball Books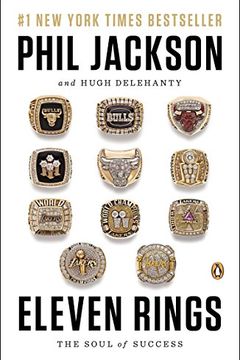 A legendary coach in the world of professional sports, Phil Jackson won more championships than any other coach in history. Nicknamed the "Zen master," Jackson inspired his players through mindfulness, teamwork, and leadership based on freedom and authenticity. In Eleven Rings, Jackson reveals his secrets on how he transformed rebellious personalities such as Kobe Bryant into championship leaders, became the master of team chemistry, and got Michael Jordan to embrace selflessness. Filled with interesting personalities, motivation, and lessons on how to bring out the best in ourselves and others, this book is a must-read for sports fans and those looking to become better leaders.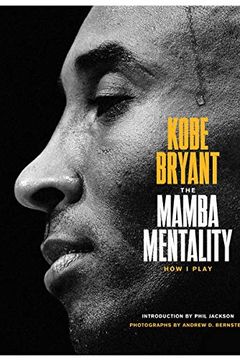 Discover the core of the legendary "Mamba Mentality" through the eyes of one of the most intelligent and creative basketball players ever. This book by Kobe Bryant takes readers on an unprecedented journey through his famously detailed approach to the game, with fascinating granular detail and stunning photographs by the Hall of Fame photographer Andrew D. Bernstein. Learn how Bryant studied opponents, channeled his passion for the game, played through injuries, and broke down specific plays and match-ups from throughout his career. A must-read for young players, hardcore fans, and devoted students of the game.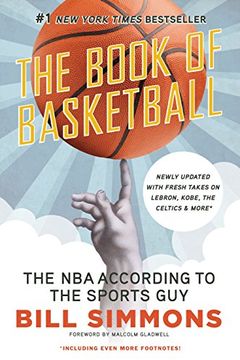 Discover the ultimate guide to professional basketball with this all-in-one book written by a true fanatic. In-depth analysis and captivating opinions cover everything from past rivalries to present-day matchups, and even the future of the sport. With a unique and exhaustive ranking system, this book offers an exciting exploration of the top 96 players in NBA history. Packed with controversy, humor, and insider knowledge from one of the industry's top writers, The Book of Basketball is an essential resource for fans of the game.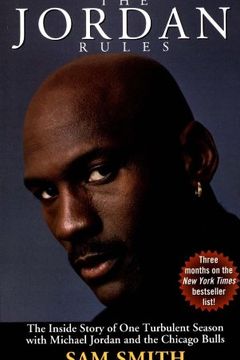 The Jordan Rules
The Inside Story of One Turbulent Season with Michael Jordan and the Chicago Bulls
This compelling read takes readers inside the world of Michael Jordan and the 1990-1991 Chicago Bulls team. Author Sam Smith was there for the ride as the Bulls finally broke through and won their first NBA championship, and he reveals a candid and provocative picture of Jordan's relationships with coaches, teammates, and management. From power struggles to obsessions, this book provides nonstop excitement, tension, and thrills for sports fans. Get ready to discover the team behind the man, and the man behind the living legend.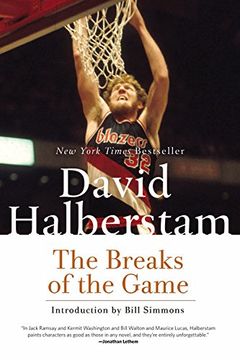 This book covers the professional basketball industry from players to coaches, road trips, and behind-the-scenes action. Written by best-selling author David Halberstam, it offers a unique and informative perspective on the sport. Discover the fascinating world of basketball in a way you've never seen it before.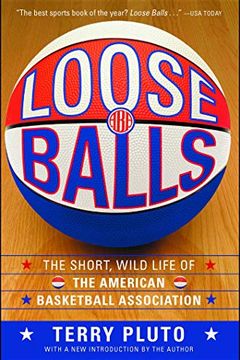 Loose Balls
The Short, Wild Life of the American Basketball Association
Discover the outrageous story of the American Basketball Association, the league that birthed everything we love about modern NBA - the 3-point shot, flashy moves, and flying dunks. Loose Balls is the ultimate history of the ABA, told in the words of players, writers, and connivers who lived through the craziness. This definitive book is a wild, hilarious ride through one of the most bizarre moments in pro sports history.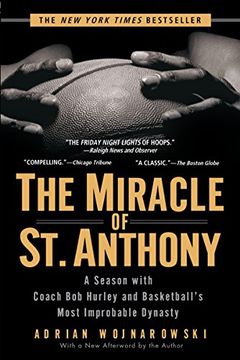 Basketball coach Bob Hurley has achieved miracles with his team at St. Anthony High School, offering hope to troubled teenagers from Jersey City's mean streets. This gripping and heartrending book follows Hurley's season with his most dysfunctional team yet as he strives to lead them to glory through his unparalleled understanding of basketball and his determination to save children from urban decay.
Discover the true meaning of toughness with insights from top athletes and coaches in Toughness. Written by a former Duke basketball player and assistant coach, this book explores the vital attribute of toughness and how it contributes to winning in sports and in life. Featuring personal stories and philosophies from Coach K, Mia Hamm, Jon Gruden, and many others, Toughness redefines what it takes to succeed.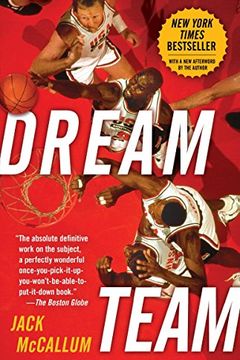 Dream Team
How Michael, Magic, Larry, Charles, and the Greatest Team of All Time Conquered the World and Changed the Game of Basketball Forever
Discover the untold story of the greatest basketball team ever assembled in "Dream Team." Follow acclaimed sports journalist Jack McCallum as he brings you behind-the-scenes of the 1992 U.S. Olympic Men's Basketball Team that changed the future of sports. Get a courtside seat to witness the team's controversial selection process, late-night card games, and legendary July scrimmage. Meet the Beatles of basketball, including Michael Jordan, Magic Johnson, and Larry Bird as they captivate the world, ignite hoop dreams around the planet, and remade the NBA into a global sensation. Get inspired by the exuberant spirit of '92 and see how it's made an impact on today's international stars.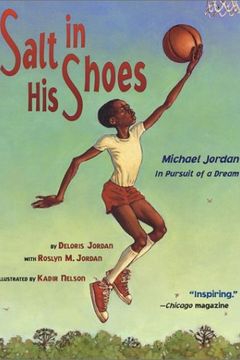 A heartwarming and inspirational tale about Michael Jordan's childhood fears of never growing tall enough to play basketball. Deloris Jordan, the basketball star's mother, and sister tell the story of how patience, determination, and hard work helped Michael achieve his dreams. It's a story about faith, hope, and the power of family to help a child succeed.
Sum It Up by Pat Head Summitt
Relentless by Tim S. Grover
The Last Shot by Darcy Frey
Stephen Curry by Anthony Curcio
The Crossover by Kwame Alexander
Wooden on Leadership by John Wooden
When the Game Was Ours by Larry Bird
The Winner Within by Pat Riley
Pacific Rims by Rafe Bartholomew
Life Is Not an Accident by Jay Williams
Shoot Your Shot by Vernon Brundage Jr.
STAT by Amar'E Stoudemire
The Gold Standard by Mike Krzyzewski
Basketball on Paper by Dean Oliver
Coaching Basketball For Dummies by The National Alliance For Youth Sports
The Hoops Whisperer by Idan Ravin
Rebound by Kwame Alexander
Basketball by Shea Serrano
Coach Wooden and Me by Kareem Abdul-Jabbar
The Sixth Man by Andre Iguodala
A Season on the Brink by John Feinstein
Seven Seconds or Less by Jack McCallum
When Nothing Else Matters by Michael Leahy
Basketball by Jackie MacMullan
Nikki on the Line by Barbara Carroll Roberts
B is for Baller by James Littlejohn
Tuff Juice by Caron Butler
Sports Illustrated Basketball's Greatest by The Editors of Sports Illustrated
Walk-On Warrior by John Willkom
Tall Tales by Terry Pluto
Hoop Queen by Marci Peschke
Golden by Marcus Thompson
Catch a Star by Tamika Catchings
Slam Dunk! by The Editors of Sports Illustrated Kids
Coaching Basketball Successfully by Morgan Wootten
Basketball Break by CC Joven
How to Be Better At Basketball in 21 days by James Wilson
Don't Put Me In, Coach by Mark Titus
My Losing Season by Pat Conroy
Players First by John Calipari
Michael Jordan by Roland Lazenby
Playing for Keeps by David Halberstam
Three-Ring Circus by Jeff Pearlman
The Fab Five by Mitch Albom
Showtime by Jeff Pearlman
FreeDarko Presents by Bethlehem Shoals
Driven from Within by Michael Jordan
The Last Great Game by Gene Wojciechowski
Travel Team by Mike Lupica
Who Is Michael Jordan? by Kirsten Anderson
Becoming Kareem by Kareem Abdul-Jabbar
Training Camp by Jon Gordon
Last Shot by John Feinstein
Heaven Is a Playground by Rick Telander
InSideOut Coaching by Joe Ehrmann
Let Me Tell You a Story by John Feinstein
Pippa Park Raises Her Game by Erin Yun
Stephen Curry by Clayton Geoffreys
Sacred Hoops by Phil Jackson
Hard Work by Tim Crothers
The Ultimate Basketball Trivia Book by
A Whole New Ballgame by Phil Bildner
Fall River Dreams by Bill Reynolds
The Last Pass by Gary M. Pomerantz
How Lucky You Can Be by Buster Olney
My Shot by Elena Delle Donne
The Rivalry by John Taylor
Basketball's Greatest Players by S. A. Kramer
Bleeding Orange by Jim Boeheim
The Carolina Way by Dean Smith
The Final Four by Paul Volponi
Life on the Run by Bill Bradley
Point Guard Prank by Jake Maddox
Nobody Wants to Play with a Ball Hog by Julie Gassman
Practical Modern Basketball by John R. Wooden
Heir to a Dream by Pete Maravich
NBA Coaches Playbook by National Basketball Coaches Association
I Love Being the Enemy by Reggie Miller
My First Book of Basketball by The Editors of Sports Illustrated Kids
By Brad Herzog Little Basketball by
Strong Inside by Andrew Maraniss
Survival Guide for Coaching Youth Basketball by Keith Miniscalco