Best Books about Bipolar Disorder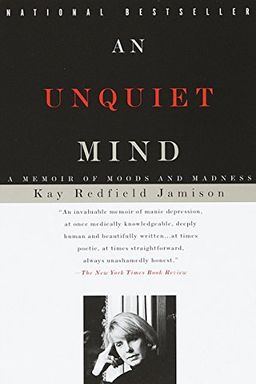 A powerful memoir of a manic depressive who becomes an authority on the subject. The author describes her journey through the realm of available treatments after experiencing the onset of the illness during her teenage years.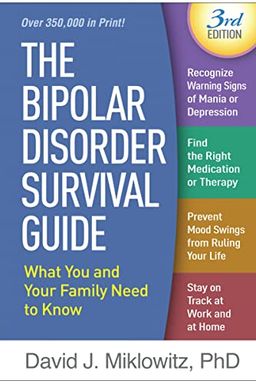 A trusted authority shares science-based strategies for coping with bipolar illness in this indispensable guide, now in a thoroughly updated third edition. Readers love the easy-to-understand tone, practical tools, and problem-solving advice on mood episodes, avoiding misdiagnosis, and making lifestyle changes to stay well. With a new chapter on kids and teens and updated information on medication and therapy, this guide is a must-read for over 275,000 bipolar sufferers and their loved ones.
This memoir delves into the struggles of living with bipolar disorder, told through the eyes of Marya Hornbacher. Through visceral and emotional scenes, Hornbacher details her attempts to combat manic mood swings through self-destructive behavior. Madness is a brave, heart-stopping memoir that sheds light on mental health and will change the way readers understand bipolar disorder.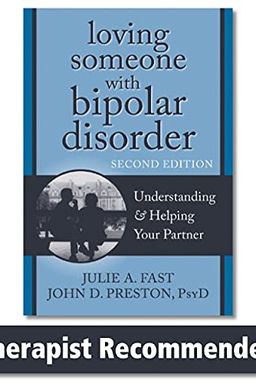 Learn how to maintain a balanced and fulfilling relationship while supporting your partner with bipolar disorder. Loving Someone with Bipolar Disorder offers step-by-step advice on managing mood swings and impulsive actions, identifying symptom triggers, improving communication, and fostering connection. This updated edition includes information on medications and side effects. Support your partner while also taking care of yourself with the strategies in this book.
This graphic memoir by Ellen Forney explores the intersection of creativity and bipolar disorder. Forney shares her personal struggles with the disorder, including her reluctance to take medication for fear of losing creativity. She also weaves in the stories of other famous bipolar artists and writers such as Vincent van Gogh and Sylvia Plath. Through her research into the clinical aspects of the disorder, Forney also delves into the complexities of attempting to "cure" the brilliant minds of those with mood disorders. Through bold images and evocative prose, Forney's memoir provides a raw and honest look at the effects of mental health on creative work.
Experience the unarticulated madness of bipolar disorder in this riveting memoir. Successful Beverly Hills entertainment lawyer Terri Cheney reveals the dangerous secret she spent her life concealing – debilitating bipolar disorder. Cheney describes her life on a roller-coaster of devastating highs and extreme lows with shocking honesty, taking the reader on a visceral journey through her experiences with mania and depression. Manic is a harrowing yet hopeful read - a testament to the sharp beauty of a life lived in extremes.
A powerful memoir and investigation into the history and controversies of lithium, a medication essential for millions with bipolar disorder. Jaime Lowe shares her lifelong experience with manic episodes and how lithium provided stability, but also explores the potential dangers of this mysterious element through interviews with scientists and patients. From the Bolivian salt mines to turn-of-the-century lithium spas, Grand Delusions provides a compelling personal story and historical overview of a medical mystery often shrouded in stigma.
This deeply personal collection of essays explores the journey of a Nigerian-American author with Bipolar II and anxiety. Her experiences navigating assimilation in America while struggling with mental health issues remained undiagnosed for decades. Bassey Ikpi shares her story of a precipitous decline, culminating in hospitalization and a diagnosis of Bipolar II. Her journey towards becoming a mental health advocate is a raw, honest exploration of the stories we tell ourselves to make sense of who we are and the ways in which they can be a lie.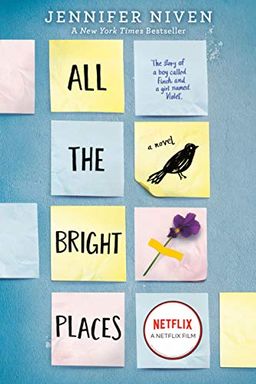 Mental health and young love collide in this gripping YA novel about a boy who can't escape thoughts of death and a girl trying to move on from loss. When their paths cross, they embark on a project to explore Indiana's hidden wonders and find solace in each other's company. But as their feelings deepen, one begins to shrink away. Fans of John Green and Rainbow Rowell won't want to miss this heart-wrenching story, soon to be a major motion picture.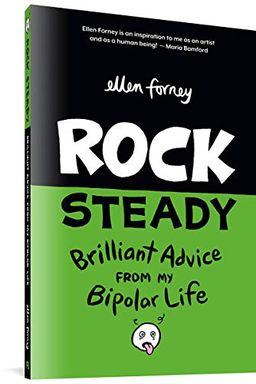 Get expert advice on navigating life with bipolar disorder with Rock Steady. In this eagerly awaited companion book to the best-selling graphic memoir Marbles, author Ellen Forney offers powerful tips and tools to help others manage the ups and downs of bipolar disorder. You won't want to miss out on this powerful self-help guide from someone who has been there and come out stronger.
Bipolar Disorder by Francis Mark Mondimore MD
Haldol and Hyacinths by Melody Moezzi
The Up and Down Life by Paul E. Jones, Andrea Thompson