Best Books About Colorado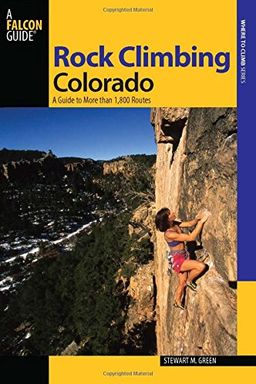 Discover Colorado's top rock climbing areas with routes for climbers of all levels, ranging from 5.0 to 5.14. Get ready to challenge yourself in the great outdoors!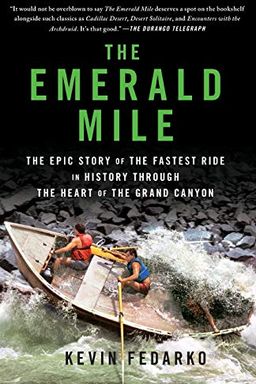 The Emerald Mile
The Epic Story of the Fastest Ride in History Through the Heart of the Grand Canyon
This non-fiction book follows the thrilling true tale of a team of engineers facing the threat of a catastrophic dam failure on the Colorado River during a legendary flood in 1983. Against all odds, Kenton Grua sets out to break the record for the fastest boat ride ever, down the entire length of the river through the Grand Canyon. Readers will be on the edge of their seats as they follow Grua's dangerous and daring journey.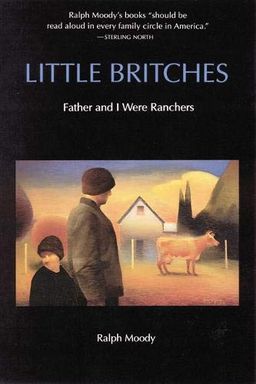 Experience the adventures and challenges of early twentieth-century ranching through the eyes of eight-year-old Ralph. From auctions and roundups to tornadoes and wind storms, Little Britches is full of authentic color and heartwarming tales. Follow Ralph's journey as he learns the skills necessary to take his father's place on the Colorado ranch. This newly-republished hardcover edition features original illustrations and a vintage cover.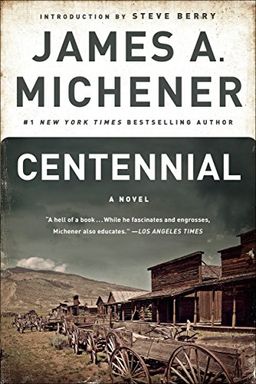 This captivating epic celebrates the American West through the stories of Colorado's people, from Native American chieftains to homesteaders and hunters. This masterpiece is full of drama and conflict that shaped the legendary West and the entire country. Michener's imaginative and intricate storytelling also educates readers about American history. Critics hail Centennial as a must-read for fans of Michener and an absorbing work for anyone interested in the stories that shaped America.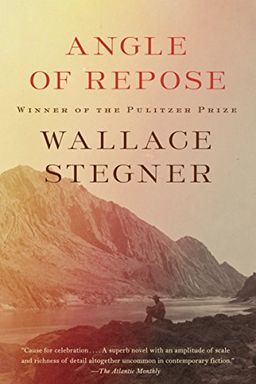 This American masterpiece is a deeply moving narrative of one family and the traditions of our national past. The story follows Lyman Ward, a retired professor of history who is confined to a wheelchair by a crippling bone disease. Amidst the chaos of the 1970s counterculture, he retreats to his ancestral home in Grass Valley, California to write a biography of his grandmother, an elegant and headstrong artist and pioneer who made her own journey through the hardscrabble West nearly 100 years prior. As he discovers her story, he excavates his own, probing the shadows of his experience and the America that has come of age around him.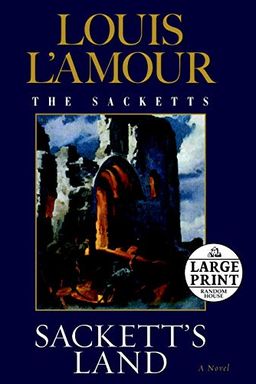 A man's quest for fortune in America is threatened by a powerful enemy who wants him dead. After being attacked and thrown into the hold of a pirate ship, he manages to escape and make his way to the Carolina coast, where he sees the promise of a bright future in the raw, abundant land. But before he can achieve his dream, he must return to England and discover the secret of his father's legacy.
This heartwarming novel tells the story of a high school teacher who raises his two boys alone in a small town in Colorado after their mother leaves. An unexpected teen pregnancy and the lives of two elderly bachelors add depth to the portrait of a resilient community bound by fate and circumstance. Kent Haruf's emotional and aesthetic authority makes this novel a classic American tradition to believe in and learn from.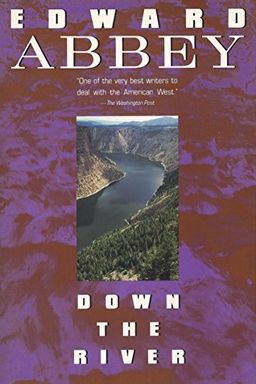 This book takes readers on a wild journey through rivers, mountains, and deserts. The author offers a refreshing perspective on life and the future, emphasizing the hope that the military-industrial state will soon collapse. Along the way, he also addresses serious issues like the MX missile system in the American West. If you're feeling down, this book is the perfect antidote to despair.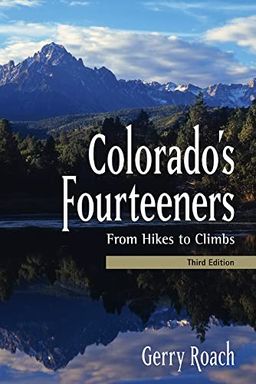 Discover the best hiking trails in Colorado with this comprehensive guidebook. Filled with accurate GPS coordinates, detailed topographic maps, and expanded route options, this updated edition of a classic guide will take you to the top of Colorado's fourteeners. In addition to the most popular routes, you'll also find descriptions of lesser-known trails and technical routes for those seeking a more challenging adventure.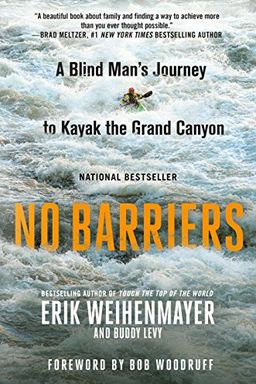 No Barriers
A Blind Man's Journey to Kayak the Grand Canyon
"No Barriers" tells the incredible story of Erik Weihenmayer, the first blind person to summit Mount Everest. After his historic climb, he sets out on a journey to inspire others and break through barriers of their own. Through leading expeditions, adopting a son, and facing the daunting task of solo kayaking the Grand Canyon, Weihenmayer shows how anyone can achieve more than they ever thought possible. With inspiring stories from other pioneers who have overcome adversity, "No Barriers" is a powerful exploration of the human spirit and the path towards growth and rebirth.
The Grand Canyon by Pete McBride
Belknap's Waterproof Grand Canyon River Guide by Buzz Belknap/Loie Belknap Evans
Snow Sense by Jill Fredston
The Great Turkey Walk by Kathleen Karr
Grand Canyon by James Kaiser
Down the Great Unknown by Edward Dolnick
There's This River... Grand Canyon Boatman Stories by Christa Sadler
The Hidden Canyon by Edward Abbey
Katerina's Wish by Jeannie Mobley
Book Of The Dark by Anna Milbourne
Hardscrabble by Sandra Dallas
Wilderness First Responder by Buck Tilton
Breaking Into the Current by Louise Teal
John Fielder's Best of Colorado, 5th Edition by John Fielder
Colorado 14er Disasters by Mark Scott-Nash
Best Summit Hikes in Colorado by James Dziezynski
Cheyenne Again by Eve Bunting
Colorado's Highest by Jeri L. Norgren, John Fielder
The National Outdoor Leadership School's Wilderness Guide by Mark Harvey
The Colorado 14ers by The Colorado Mountain Club
Climbing Colorado's Fourteeners by Chris Meehan
Hiking Waterfalls in Colorado by Susan Joy Paul
Lilah Tov Good Night by Ben Gundersheimer (Mister G)
Colorado by Thomas J. Noel
Aunt Clara Brown by Linda Lowery
The Quilt Walk by Sandra Dallas
Dawson's Guide to Colorado's Fourteeners, Vol. 1 by Louis W., II Dawson
100 Classic Hikes Colorado by Scott Warren
High as a Hawk by T. A. Barron
C Is for Centennial by Louise Doak Whitney, Helle Urban
Snowshoe Routes by Alan Apt
Leave No Trace by Annette McGivney
Colorado's Incredible Backcountry Trails by David Day
The Best Durango Hikes by The Colorado Mountain Club
Colorado Lake Hikes by Dave Muller
Down the Colorado by Deborah Kogan Ray
The Grand Canyon Reader by
Snowshoeing Colorado by Claire Walter
Best Easy Day Hikes by Bill Haggerty
Field Guide to the Grand Canyon, 2nd Edition by
Classic Colorado Ski Descents by Jon Kedrowski
Eleven Miles To Freedom by Ben Schmitt
Winter Trails™ Colorado by Andy Lightbody
Hiking Colorado's Summit County Area by Maryann Gaug
Rocky Mountain National Park by Bernard Gillett
Summit Climbing Guide by Rick Karden
My Water Comes from the Rocky Mountains by Tiffany Fourment
Canyon by Michael P. Ghiglieri
Best Hiking in Southwestern Colorado around Ouray, Telluride, Silverton and Lake by Diane Greer
Best Hikes Near Breckenridge and Vail by Maryann Gaug
Colorado Front Range Bouldering Southern Areas, Vol. 3 by Bob Horan
Best Wildflower Hikes Colorado by Christine Kassar
Rock Climbing the San Luis Valley by Bob D'Antonio
Best Hiking in Central Colorado around Aspen, Marble, Leadville, Buena Vista and Crested Butte by Diane Greer
New and Selected Poems by Thomas Hornsby Ferril
Rock and Ice Climbing Rocky Mountain National Park by Richard Rossiter
Colorado Front Range Bouldering Boulder, Vol. 2 by Bob Horan
Rock Climbing Rocky Mountain National Park by Richard Rossiter
Colorado Scrambles by Dave Cooper
Rock Climbing the Flatirons by Richard Rossiter
Classic Rock Climbs No. 23 Lyons Area, Colorado by Peter Hubbel
Colorado's Quiet Winter Trails by Dave Muller
The Man Who Walked Through Time by Colin Fletcher
First Through Grand Canyon by Michael P. Ghiglieri
Cry Father by Benjamin Whitmer
Where the Water Goes by David Owen
Downcanyon by Ann Zwinger
River Notes by Wade Davis
The Exploration of the Colorado River and Its Canyons by John Wesley Powell
Secrets of Mesa Verde by Gail Fay
The Leanin' Dog by K. A. Nuzum
The White Gates by Bonnie Ramthun
ROCK CLIMBING ELDORADO CANYON1st edition by FalconPaperback by
Rocky Mountain National Park by Bernard Gillett