Best Books for Devops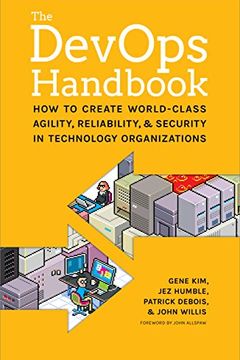 The DevOps Handbook
How to Create World-Class Agility, Reliability, and Security in Technology Organizations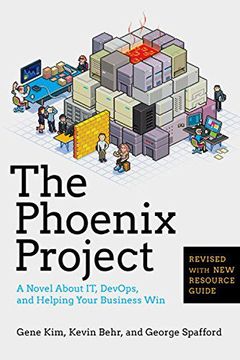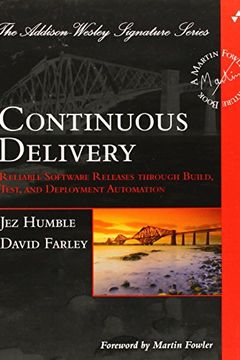 Continuous Delivery
Reliable Software Releases through Build, Test, and Deployment Automation (Addison-Wesley Signature Series (Fowler))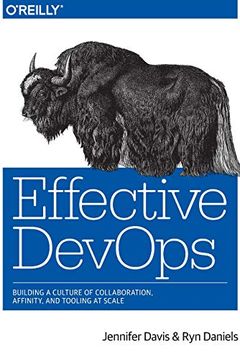 Effective DevOps
Building a Culture of Collaboration, Affinity, and Tooling at Scale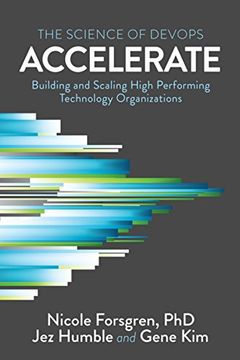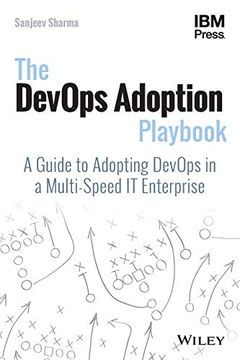 Achieve streamlined, rapid production with enterprise-level DevOps Awarded DevOps 2017 Book of the Year, The DevOps Adoption Playbook provides practical, actionable, real-world guidance on implementing DevOps at enterprise scale. Author Sanjeev Sharma heads the DevOps practice for IBM; in this book, he provides unique guidance and insight on implem...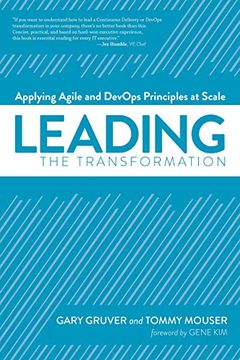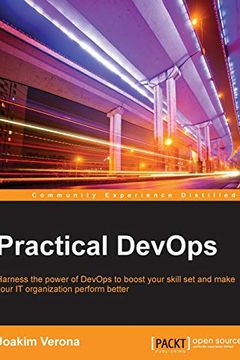 Practical DevOps
Implement DevOps in your organization by effectively building, deploying, testing, and monitoring code, 2nd Edition
Harness the power of DevOps to boost your skill set and make your IT organization perform better About This Book Get to know the background of DevOps so you understand the collaboration between different aspects of an IT organization and a software developer Improve your organization's performance to ensure smooth production of software and service...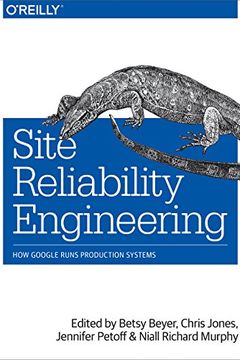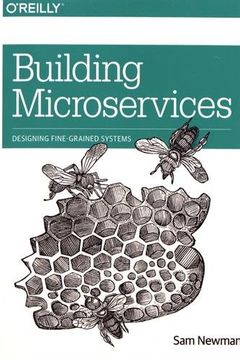 The Practice of System and Network Administration, Second Edition by Thomas A. Limoncelli
The Goal by Eliyahu M. Goldratt
Infrastructure as Code by Kief Morris
The Unicorn Project by Gene Kim
Start and Scaling Devops in the Enterprise by Gary Gruver
Time Management for System Administrators by Thomas A. Limoncelli
Practice of Cloud System Administration, The by Thomas Limoncelli
Next Gen DevOps by Grant Smith
Measure What Matters by John Doerr
Securing DevOps by Julien Vehent
Ansible by Lorin Hochstein
The DevOps 2.1 Toolkit by Viktor Farcic
Production-Ready Microservices by Susan J. Fowler
DevOps with Kubernetes by Hideto Saito
Turn the Ship Around! by L. David Marquet
The Mythical Man-Month by Frederick P. Brooks Jr.
Antifragile by Nassim Nicholas Taleb
Crossing the Chasm by Geoffrey A. Moore
Start with Why by Simon Sinek
The Linux Command Line by William Shotts
The Startup Way by Eric Ries
Network Warrior by Gary A. Donahue
Learn Windows PowerShell in a Month of Lunches by Donald W. Jones
Programming Perl by Larry Wall
The Principles of Product Development Flow by Donald G. Reinertsen
Essential System Administration by Æleen Frisch
Learning Perl, 5th Edition by Randal Schwartz
The Visible Ops Handbook by Kevin Behr
Go in Practice by Matt Butcher
Cloud Native DevOps with Kubernetes by John Arundel
Making Work Visible by Dominica Degrandis
Sense and Respond by Jeff Gothelf
Cloud Native Patterns by Cornelia Davis
The Site Reliability Workbook by Betsy Beyer