Best Books on English Grammar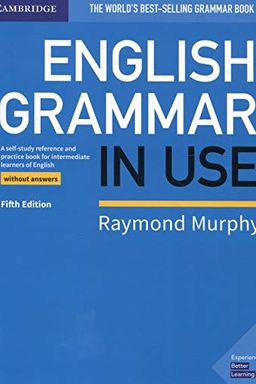 Learn intermediate English grammar with Raymond Murphy's English Grammar in Use! This book is packed with clear explanations and practice exercises that have helped millions of people around the world improve their English. It's perfect for teachers to use in the classroom as a supplementary book, for extension work, or for homework activities.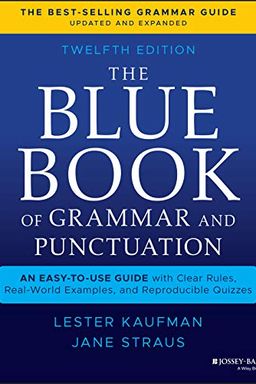 This renowned workbook and guide is hailed as one of the best resources for teaching grammar. It includes easy-to-understand rules, numerous examples, exercises, and tests perfect for students in middle and high school, college, ESL learners, homeschoolers, and beyond. With a new easy-to-read design, the Twelfth Edition provides updated English grammar and usage rules, quizzes, and pre/post-tests. "Just the facts" style of teaching makes it clear and concise. Ideal for anyone seeking a straightforward approach to mastering English grammar and usage.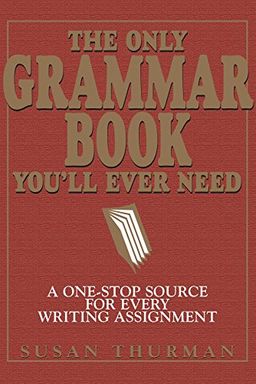 Master the art of clear, concise, and grammatically excellent writing with this indispensable handbook. From word choice to punctuation, English teacher Susan Thurman guides you through getting your thoughts on paper with polish. Learn about the parts of speech, common grammar mistakes, correct punctuation usage, and effective writing techniques. This easy-to-follow and authoritative book will help you succeed in every type of written expression.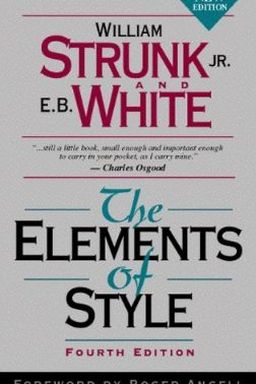 This writing style guide is a must-read for anyone wanting to master the English language. It covers grammar, usage, and composition, and is often used as required reading in high schools and universities across the US. With eight elementary rules of usage, ten principles of composition, and a list of commonly misused words and expressions, 'The Elements of Style' is the most influential guide of its kind.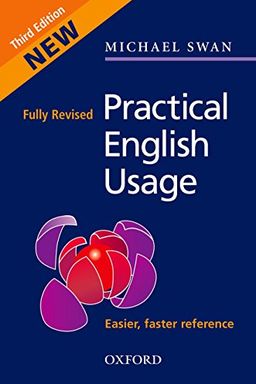 Looking for a practical and reliable guide to help you improve your English language skills? Look no further than this comprehensive reference book! Written with learners and teachers in mind, this guide covers problem points in grammar, vocabulary, idioms, style, pronunciation, and spelling. With over 600 entries based on current corpus research, you'll find clear explanations and examples that will help you master the nuances of the English language. Plus, the guide includes information on different types of English, including dialects, formality, and variation and change.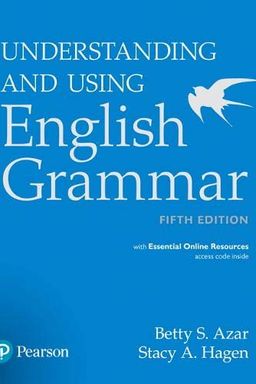 Master the art of English grammar with this highly respected resource! Packed with both theory and practical exercises, this book has been a favorite of students and teachers for almost four decades. Learn how to improve your language skills through a proven approach that combines direct instruction with effective practice.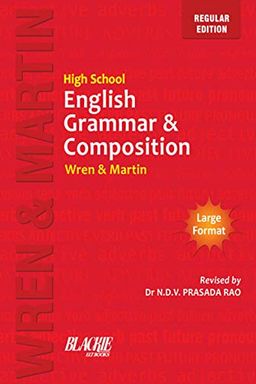 A definitive guide to English grammar, this popular reference book is essential for high school students and anyone preparing for exams. It provides detailed information and practical guidance on how to use the language effectively, making it an indispensable tool for success.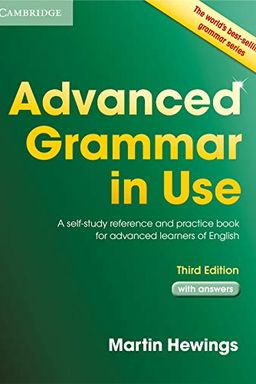 This popular self-study book is back with an updated third edition! Packed with 100 units of grammar reference and practice materials, full-color photos and illustrations, and a user-friendly layout, this book is ideal for learners preparing for Cambridge Advanced, Proficiency, or IELTS exams. It is also informed by the Cambridge International Corpus, ensuring the language is both authentic and up-to-date. Don't forget, versions without answers or with a CD-ROM are also available!
This English grammar workbook offers a comprehensive approach to learning grammar through direct instruction and sequenced practice to improve speaking, writing, listening, and reading skills. The fifth edition has been updated to reflect advances in theory and cognitive science, providing teachers with a range of activities and tasks to meet the needs of their students. With a pretest at the start of each chapter, frequent oral exercises, and step-by-step writing activities, this edition encourages authentic language use and provides meaningful practice. The updated grammar charts reflect current usage and include new exercises to show patterns and highlight differences between formal and informal contexts. Students and teachers also have access to a Learning Check feature and Pearson Practice English app for additional support.
This must-have grammar guide is perfect for anyone looking to improve their communication skills. With clear explanations and simple rules, The McGraw-Hill Handbook of English Grammar & Usage will help you master the essentials, from common mistakes to catchy memory aids. Plus, the third edition includes tips for communicating via text, email, and social media, making it an indispensable resource for job seekers, professionals, and students alike.
English Grammar For Dummies by Geraldine Woods
Woe Is I by Patricia T. O'Conner
Oxford Modern English Grammar by Bas Aarts
The Best Grammar Workbook Ever by Arlene Miller
Write Right! by Jan Venolia
The Chicago Manual of Style by The University of Chicago Press Editorial Staff
Essential Grammar in Use with Answers by Raymond Murphy
The Sense of Style by Steven Pinker
Grammar Girl's Quick and Dirty Tips for Better Writing by Mignon Fogarty
Complete English Grammar Rules by Farlex International
Grammar for English Language Teachers by Martin Parrott
Basic English Grammar For Dummies - US by Geraldine Woods
ESL Intermediate/Advanced Grammar by Mary Ellen Munoz Page
English Grammar & Composition Very Useful for All Competitive Examinations by Gupta
Longman Student Grammar of Spoken and Written English by Douglas Biber, Susan Conrad, Geoffrey Leech
Several Short Sentences About Writing by Verlyn Klinkenborg
Garner's Modern English Usage by Bryan Garner
The English Grammar Workbook for Adults by Michael DiGiacomo
The Perfect English Grammar Workbook by Lisa McLendon
The English Grammar Workbook for Grades 6, 7, and 8 by Lauralee Moss
Cambridge Grammar for IELTS Student's Book with Answers and Audio CD by Diana Hopkins
Basic Grammar in Use Student's Book with Answers by William R. Smalzer
Intermediate English Grammar by Murphy
A Practical English Grammar by Audrey Thomson
The English Tenses Practical Grammar Guide by Phil Williams
English Grammar by Sean Williams
English Grammar Workbook For Dummies by Geraldine Woods
An A-Z of English Grammar & Usage by Geoffrey N. Leech, Benita Cruickshank, Roz Ivanic
Ship or Sheep? Book and Audio CD Pack by Ann Baker
A Manual for Writers of Research Papers, Theses, and Dissertations by Kate L. Turabian
Schaum's Outline of English Grammar by Eugene Ehrlich
The Glamour of Grammar by Roy Peter Clark
Between You & Me by Mary Norris