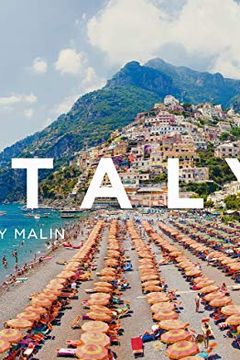 Following the successes of both Beaches and Escape, Gray Malin turns his unique eye to the coasts, beaches, and landscapes of Italy. From the sparkling blue waters of the Amalfi Coast to the dramatic coastal scenery of Cinque Terre, Gray Malin: Italy captures and celebrates many of the country's most famous and beloved destinations. Inspired by Mal...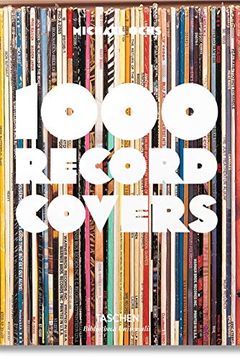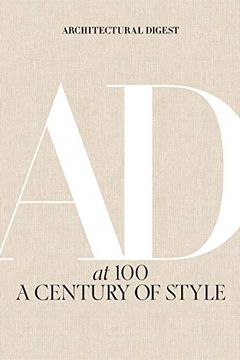 A rich visual history of Architectural Digest, published for the magazine's 100th anniversary Architectural Digest at 100 celebrates the best from the pages of the international design authority. The editors have delved into the archives and culled years of rich material covering a range of subjects. Ranging freely between present and past, the boo...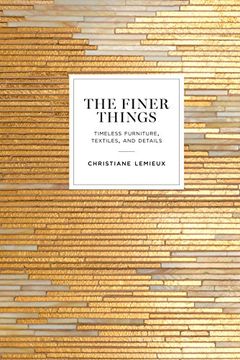 Gray Malin's collection of incredible beach photography was a runaway hit. Now the it-photographer takes his astonishing photography beyond the beach. Collecting breathtaking images, journal entries, and behind-the-scenes anecdotes, Escape explores Gray Malin's enduring drive to capture life's joyful moments. These awe-inspiring images of exotic lo...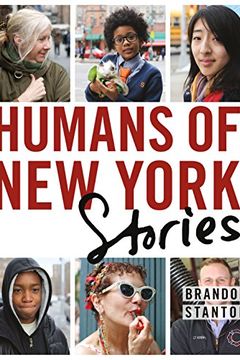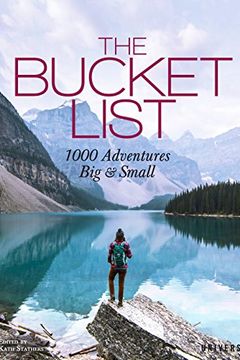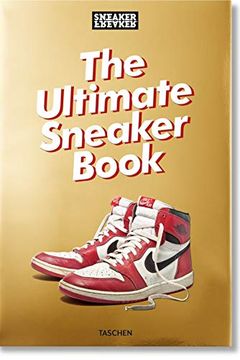 Back in 2002, Simon "Woody" Wood was dreaming up schemes to get free sneakers. Two weeks later, he was the proud owner of Sneaker Freaker and his life was never the same.From its early roots as a punk-style fanzine to today's super-slick print and online operations, the fiercely independent publication has documented every collab, custom, limited e...
Bill Cunningham by New York Times
Cabin Porn by Steven Leckart
Houseplants and Hot Sauce by Sally Nixon
Living with Pattern by Rebecca Atwood
Live Beautiful by Athena Calderone
Louis Vuitton by Paul-Gerard Pasols
Humans of New York by Brandon Stanton
Atlas Obscura by Joshua Foer
The Wes Anderson Collection by Matt Zoller Seitz
Annie Leibovitz by Annie Leibovitz
Pantone by Leatrice Eiseman
Kwame Brathwaite by Kwame Brathwaite
Prabal Gurung by Prabal Gurung
Resident Dog by Nicole England
Elements of Family Style by Erin Gates
Accidentally Wes Anderson by Wally Koval
Marvel Encyclopedia, New Edition by Stan Lee
Destinations of a Lifetime by National Geographic
The Rihanna Book by Rihanna
Treasured Lands by QT Luong
Virgil Abloh by Michael Darling
Homebody by Joanna Gaines
Supreme Models by Marcellas Reynolds
Eat Drink Nap by Soho House
Poolside With Slim Aarons by Slim Aarons
Paris in Color by Nichole Robertson
The Fashion Book by Phaidon Editors
The Japanese Garden by Sophie Walker
Stanley Kubrick Photographs. Through a Different Lens by Luc Sante
Ibiza Bohemia by Renu Kashyap
The Watch Book by Gisbert Brunner
All-American Ads of the 90s by Steven Heller
Salad for President by Julia Sherman
Art after Stonewall, 1969-1989 by Jonathan Weinberg
Bibliostyle by Nina Freudenberger
Women by National Geographic
Wine Trails by Lonely Planet Food
Cinemaps by Andrew Degraff
Underwater Dogs by Seth Casteel
The Noma Guide to Fermentation by René Redzepi
Elements of Style by Erin Gates
The Art of Pixar by Amid Amidi
American Sfoglino by Evan Funke
Booze & Vinyl by André Darlington
The Art of Movement by Ken Browar
Remembering Diana by National Geographic
Studio 54 by Ian Schrager
100 Dives of a Lifetime by Carrie Miller
Things Come Apart by Todd McLellan
London. Portrait of a City by Reuel Golden
The NASA Archives. 60 Years in Space by Piers Bizony
75 Years of Marvel. From the Golden Age to the Silver Screen by Roy Thomas
The Art of Horror Movies by Stephen Jones
Alpine Cooking by Meredith Erickson
Sally Mann by Sarah Greenough
Beautiful by Mark D. Sikes
Writers and Their Cats by Alison Nastasi
Art of Atari by Tim Lapetino
Cocktail Codex by Alex Day
Indian-ish by Priya Krishna
Andy Warhol by Richard B. Woodward
Plantopedia by Lauren Camilleri, Sophia Kaplan
The Dogist by Elias Weiss Friedman
The Drunken Botanist by Amy Stewart
Jungalow by Justina Blakeney
Chinatown Pretty by Andria Lo, Valerie Luu
Botanicum Postcards by Kathy Willis
Ralph Lauren by Alan Flusser
Contact High by Vikki Tobak
She Explores by Gale Straub
Alexander McQueen by Claire Wilcox
Peter Lindbergh. A Different Vision on Fashion Photography by Thierry-Maxime Loriot
Vanity Fair 100 Years by Graydon Carter
History as They Saw It by Wolfgang Wild, Jordan Lloyd
Patterns of India by Christine Chitnis
The Life and Love of the Sea by Lewis Blackwell
Mad About the House by Kate Watson-Smyth