A stunning collection of aerial photographs featuring some of the world's most beautiful beaches. Shot from doorless helicopters by artist Gray Malin, the images are a celebration of light, shape, and perspective. With more than twenty cities across six continents featured, this book combines travel, luxury, and adventure for the ultimate visual escape. Perfect for anyone with a passion for photography, interior design, or wanderlust.
"Tom Ford" is a captivating exploration of the life and career of one of fashion's most iconic figures. Through stunning photography, the book showcases Ford's groundbreaking designs for Gucci and Yves Saint Laurent, capturing the essence of 21st century glamour. With more than 200 photographs by renowned photographers, including previously unpublished images, this volume offers an extraordinary glimpse into the complete brand vision of a true industry legend.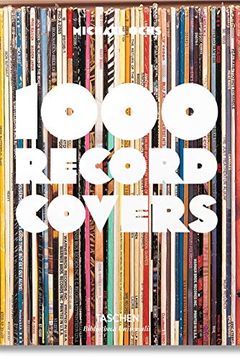 Discover the iconic art of record covers from the '60s to the '90s in this stunning collection. Music archivist Michael Ochs showcases the best rock album covers that address love, life, death, fashion, and rebellion - a sign of our changing times. With works of art that have become as famous as the music, take a trip down memory lane and appreciate the evolution of cover art.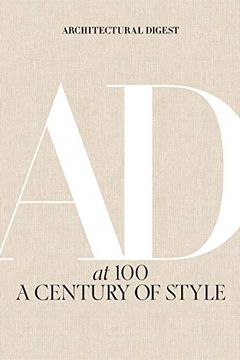 A stunning visual history of international design authority, Architectural Digest, celebrating its 100th anniversary. Delving into the archives, the book features the personal spaces of private celebrities like Barack and Michelle Obama, David Bowie, and Michael Kors, as well as the work of top designers and architects like Frank Gehry and Elsie de Wolfe. Stunning images from the magazine's history by photographers such as Horst P. Horst and Julius Shulman are also included.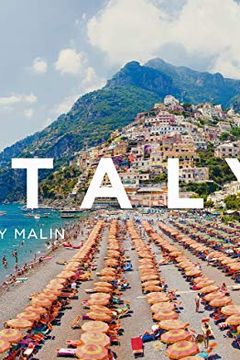 Gray Malin: Italy showcases the iconic coastlines and landscapes of Italy, including the sparkling waters of the Amalfi Coast and the dramatic scenery of Cinque Terre. This stunning photography book features never-before-seen images, capturing retro beach umbrellas, luxury motorboats, beachgoers, and the sun-soaked water. Inspired by Malin's bestselling series "La Dolce Vita," Gray Malin: Italy highlights the beauty and lifestyle that the Italian coastline has to offer.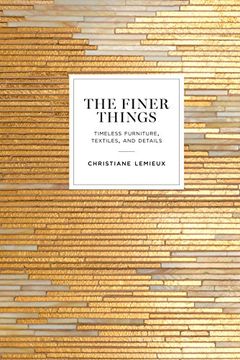 Discover the key to creating enduring beauty and comfort in your home with this luxurious decorating resource. With insights from experts in design, textiles, and furniture, this book teaches you to recognize quality and select heirloom-worthy pieces that stand the test of time. With stunning examples of timeless interiors, this book will inspire you to create your own customized, elegant home.
Escape is a stunning photography book by acclaimed photographer Gray Malin. This visual masterpiece is a celebration of light, shadow, and pure happiness, with breathtaking images of exotic locations around the world. From snowy mountains to remote islands, Malin captures the essence of over 22 destinations across 11 countries. This book will transport you to places you've never been before - and inspire you to plan your next adventure.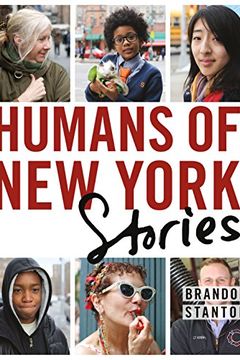 Discover the captivating stories of everyday people living in New York City with the enthralling photo series turned book, Humans of New York: Stories. Photographer Brandon Stanton's intimate portraits are accompanied by heartfelt interviews that offer a rare glimpse into the lives and experiences of New Yorkers. With over 12 million followers on Facebook and 25 weeks on the NY Times Bestseller List, Humans of New York is a cultural phenomenon that has captured the hearts of readers around the world.
Explore our planet from a unique perspective with a stunning collection of satellite images that offer an unexpected look at humanity. Inspired by the "Overview Effect" experienced by astronauts, this book features over 200 high definition photographs of industry, agriculture, architecture, and nature that reveal incredible patterns and a deeper story about human impact. Discover a new way to look at our world and gain a sense of wonder from this extraordinary photographic journey.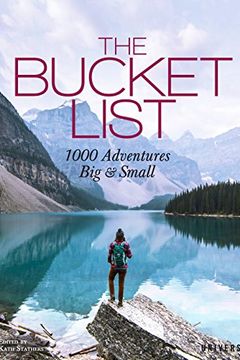 Indulge your adventurous side with The Bucket List: a guide that features 1,000 exciting activities for all ages. From cultural experiences and self-improvement to culinary delights and sports-related pursuits, this invaluable guide has something for everyone. Travel the world and swim with dolphins in New Zealand or drive through clouds in Sri Lanka. The Bucket List also offers location-independent goals like learning a new language or trying a new cuisine. With diverse options and inspiring ideas, you'll be inspired to start ticking off your own bucket list dreams.
Sneaker Freaker. The Ultimate Sneaker Book by Simon Wood
Live Beautiful by Athena Calderone
Cabin Porn by Steven Leckart
Louis Vuitton by Paul-Gerard Pasols
Houseplants and Hot Sauce by Sally Nixon
Living with Pattern by Rebecca Atwood
Humans of New York by Brandon Stanton
Atlas Obscura by Joshua Foer
The Wes Anderson Collection by Matt Zoller Seitz
Accidentally Wes Anderson by Wally Koval
Annie Leibovitz by Annie Leibovitz
Pantone by Leatrice Eiseman
Kwame Brathwaite by Kwame Brathwaite
Resident Dog by Nicole England
Prabal Gurung by Prabal Gurung
Elements of Family Style by Erin Gates
Marvel Encyclopedia, New Edition by Stan Lee
Homebody by Joanna Gaines
Destinations of a Lifetime by National Geographic
The Rihanna Book by Rihanna
Treasured Lands by QT Luong
Bibliostyle by Nina Freudenberger
Women by National Geographic
Virgil Abloh by Michael Darling
Supreme Models by Marcellas Reynolds
Eat Drink Nap by Soho House
Paris in Color by Nichole Robertson
Poolside With Slim Aarons by Slim Aarons
The Japanese Garden by Sophie Walker
Stanley Kubrick Photographs. Through a Different Lens by Luc Sante
The Fashion Book by Phaidon Editors
Ibiza Bohemia by Renu Kashyap
The Watch Book by Gisbert Brunner
Salad for President by Julia Sherman
Art after Stonewall, 1969-1989 by Jonathan Weinberg
All-American Ads of the 90s by Steven Heller
Cinemaps by Andrew Degraff
Wine Trails by Lonely Planet Food
The Noma Guide to Fermentation by René Redzepi
Underwater Dogs by Seth Casteel
Cocktail Codex by Alex Day
Art of Atari by Tim Lapetino
Indian-ish by Priya Krishna
Andy Warhol by Richard B. Woodward
The Art of Pixar by Amid Amidi
Plantopedia by Lauren Camilleri, Sophia Kaplan
The Drunken Botanist by Amy Stewart
Elements of Style by Erin Gates
The Dogist by Elias Weiss Friedman
Writers and Their Cats by Alison Nastasi
Jungalow by Justina Blakeney
Chinatown Pretty by Andria Lo, Valerie Luu
She Explores by Gale Straub
Botanicum Postcards by Kathy Willis
Contact High by Vikki Tobak
American Sfoglino by Evan Funke
Peter Lindbergh. A Different Vision on Fashion Photography by Thierry-Maxime Loriot
Booze & Vinyl by André Darlington
Ralph Lauren by Alan Flusser
Alexander McQueen by Claire Wilcox
The Art of Movement by Ken Browar
History as They Saw It by Wolfgang Wild, Jordan Lloyd
Vanity Fair 100 Years by Graydon Carter
Remembering Diana by National Geographic
The Art of Horror Movies by Stephen Jones
Patterns of India by Christine Chitnis
Things Come Apart by Todd McLellan
Studio 54 by Ian Schrager
The NASA Archives. 60 Years in Space by Piers Bizony
100 Dives of a Lifetime by Carrie Miller
Alpine Cooking by Meredith Erickson
The Life and Love of the Sea by Lewis Blackwell
London. Portrait of a City by Reuel Golden
Sally Mann by Sarah Greenough
75 Years of Marvel. From the Golden Age to the Silver Screen by Roy Thomas
Beautiful by Mark D. Sikes
Mad About the House by Kate Watson-Smyth