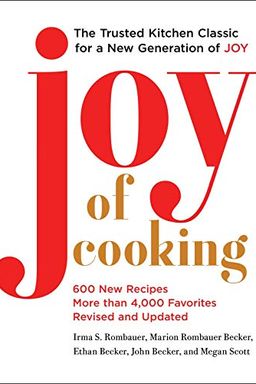 Discover the ultimate kitchen bible with over 20 million copies in print! This thoroughly revised and expanded edition of Joy of Cooking, developed by Irma Rombauer's great-grandson and his wife, features more than 600 new recipes, updated ingredients and techniques, and comprehensive information on cooking with modern tools. Find old favorites like banana bread and chocolate chip cookies, alongside new dishes like chana masala and caramelized tamarind tempeh. With a diverse array of ingredients and techniques, this cookbook is perfect for both experienced and novice cooks.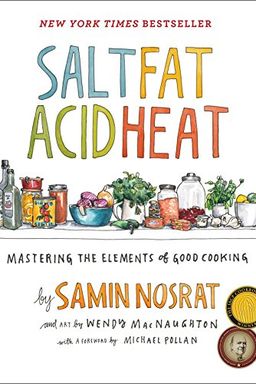 Discover a revolutionary approach to cooking with Salt, Fat, Acid, Heat. Chef and writer Samin Nosrat teaches readers how to master just four elements of cooking – salt, fat, acid, and heat – in order to create delicious meals with any ingredients, anywhere, at any time. With charming narratives, illustrated walkthroughs, and 100 essential recipes, this book demystifies the world of flavor and teaches a new generation of cooks how to confidently make better decisions in the kitchen. With a foreword by Michael Pollan, Salt, Fat, Acid, Heat is destined to be a classic – and just might be the last cookbook you'll ever need.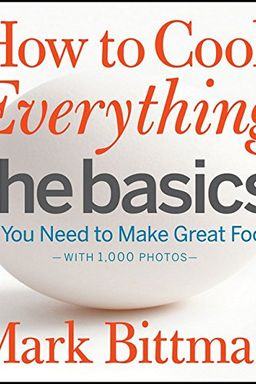 Learn how to cook with confidence with essential recipes and easy-to-follow guidance in How to Cook Everything: The Basics. Award-winning author Mark Bittman provides simple and satisfying recipes for everyday meals like burgers and pasta, as well as comfort foods like chicken soup and lasagne. Impress your guests with prime rib, all while saving money and eating more healthfully. With step-by-step illustrations and tips, even the most hesitant cook can take on tricky techniques like mincing garlic. Cooking has never been so simple and straightforward!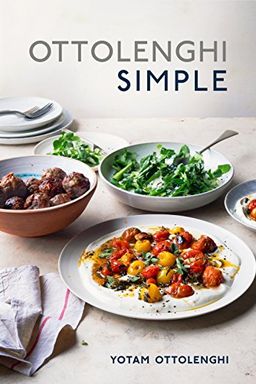 130 easy and flavorful Middle Eastern-inspired recipes from renowned chef Yotam Ottolenghi. Ottolenghi Simple features dishes that can be made in 30 minutes or less, with 10 or fewer ingredients, using pantry staples or prepared ahead of time. Try Braised Eggs with Leeks and Za'atar for brunch, or Lamb and Feta Meatballs for a quick weeknight dinner. Indulge your sweet tooth with the spectacular Fig and Thyme Clafoutis. With over 130 photos, this is the perfect collection for anyone looking to simplify their cooking without sacrificing flavor.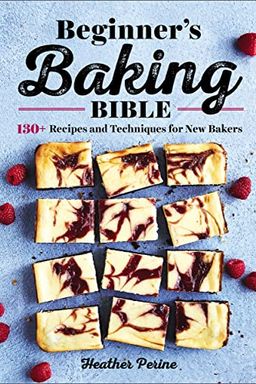 Become a baking master with Beginner's Baking Bible! This book covers all the crucial techniques you need to know to bake over 130 sweet and savoury recipes flawlessly. From muffins to red velvet layer cake, this book has you covered. You'll learn simple baking techniques like melting chocolate and cutting butter into flour, as well as helpful tips for ingredient substitutions and troubleshooting. Impress your friends and family with your newfound baking skills - no magic required.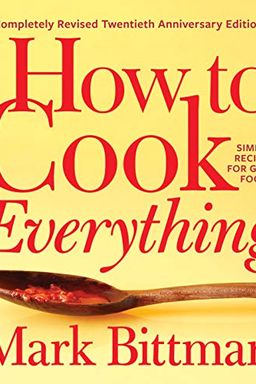 Discover the ultimate guide to simple home cooking with this updated and better-than-ever kitchen companion. Featuring hundreds of easy-to-follow recipes and variations, this classic cookbook by Mark Bittman has been revamped for today's cooks. From Slow-Simmered Beef Chili to Eggs Poached in Tomato Sauce, enjoy brand new features and old favorites reimagined with new methods or flavors. Designed for flexibility, indulge in innovative uses for homemade condiments, easy-to-make one-pot pastas, and visual guides to improvising soups and stir-fries. Plus, with updated information on ingredients and color photos throughout, this cookbook is an indispensable tool for all home chefs.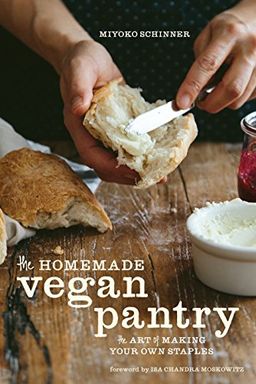 Create your own vegan staples with The Homemade Vegan Pantry! From dairy and meat substitutes like vegan cheese and bacon, to sauces, dressings, and even pancakes, this guide provides easy recipes to stock your fridge and pantry with natural, handcrafted foods. Miyoko Schinner's methods make "slow food" fast and full of flavor, perfect for vegans, vegetarians, and those interested in a healthier, homemade approach to eating. With full-color photos and simple techniques, you'll be inspired to join the homemade revolution!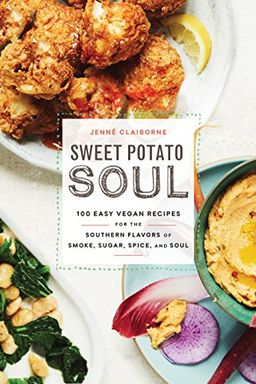 Sweet Potato Soul
100 Easy Vegan Recipes for the Southern Flavors of Smoke, Sugar, Spice, and Soul
Discover 100 mouth-watering vegan recipes inspired by Southern cuisine with Sweet Potato Soul. Jenné Claiborne, a chef and Atlanta native, introduces innovative twists on classic Soul Food dishes such as Coconut Collard Salad and Peach Date BBQ Jackfruit Sliders. She also shares the nutritional benefits of traditionally beloved ingredients like okra and black eyed peas. With stunning full-color photography, this cookbook will satisfy your cravings for comfort food while still feeding your body and soul.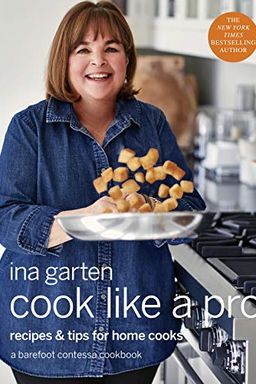 Get ready to kick your cooking up a notch with this #1 New York Times bestseller by Food Network star Ina Garten. With foolproof recipes and helpful tips and techniques shared right in the margin of each page, even beginners can cook like a pro. Plus, advanced cooks will love the new dishes that Ina has created for this book. Whether you're making Cauliflower Toasts or Red Wine-Braised Short Ribs, Ina's shortcuts and advice will make sure you're successful in the kitchen. With practical cooking advice and new dishes that will become part of your repertoire, Cook Like a Pro is a must-read for anyone looking to impress their family and friends.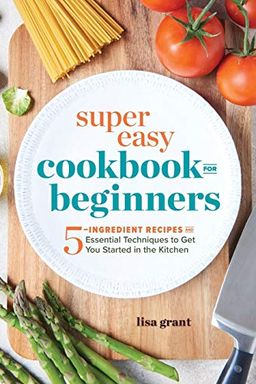 Master the fundamentals of cooking with the Super Easy Cookbook for Beginners. This cookbook is perfect for those who are new to cooking and want to learn essential techniques through easy 5-ingredient recipes. With 120 delicious recipes, you'll learn everything from basic kitchen skills to how to properly store your ingredients. Get started on your culinary journey with dishes like Zucchini Au Gratin and Spinach Baked Tilapia!
How to Be a Domestic Goddess by Nigella Lawson
Vegetarian Cooking for Everyone by Deborah Madison
Bread Baking for Beginners by Bonnie Ohara
The Food Lab by J. Kenji López-Alt
Better Homes and Gardens New Cook Book by Better Homes and Gardens
Jacques Pépin Quick & Simple by Jacques Pépin
Essential Pépin by Jacques Pépin
Ultimate Veg by Jamie Oliver
The Easy 5-Ingredient Ketogenic Diet Cookbook by Jen Fisch
The Instant Pot Bible by Bruce Weinstein, Mark Scarbrough
Barefoot Contessa Family Style by Ina Garten
The Flavor Bible by Andrew Dornenburg
Chloe's Vegan Desserts by Chloe Coscarelli
Small Victories by Julia Turshen
La Vida Verde by Jocelyn Ramirez
Simple Cake by Odette Williams
Vietnamese Food Any Day by Andrea Nguyen
The Best Simple Recipes by America's Test Kitchen
Good and Cheap by Leanne Brown