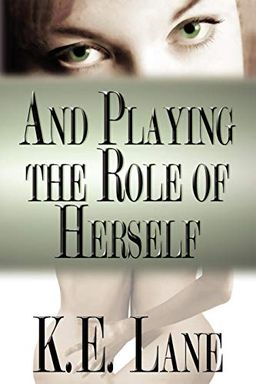 This captivating novel tells the story of Caidence Harris, a rising actress who lands a leading role in a new hot police drama set in LA. Among the cast is the beautiful and magnetic Robyn Ward, who quickly becomes her friend. However, Caid soon realizes that her feelings for Robyn go beyond just friendship, but can she take the risk and follow her heart when she's uncertain of the outcome?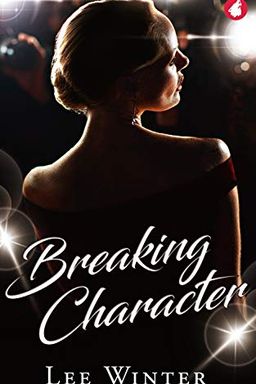 In Breaking Character, a closeted British A-lister finds herself romantically linked to her perky, new co-star, and is forced to pretend they're a couple to land her dream movie role. As the two actresses navigate their fake relationship, they begin to develop real feelings for each other. This lesbian celebrity romance explores the themes of gaining love, losing masks, and trying to stick to the script.
Small town girl Liz Lighty dreams of escaping her hometown by attending the prestigious Pennington College and becoming a doctor. But when her financial aid falls through, Liz must compete for a prom king and queen scholarship. Despite her fear of the spotlight, Liz is willing to do whatever it takes to win and achieve her dreams. Along the way, she develops a relationship with the new girl in school, Mack, who is also in the running for queen. Will Liz's crush on her competition get in the way of her goals or help her reach them?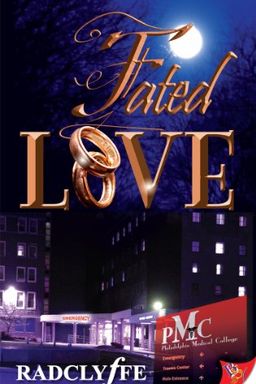 A thrilling novel about life taking unexpected turns, Fated Love follows the story of Quinn Maguire, a trauma surgeon who finds herself in an ER physician job with a mysterious past. Her boss, Honor Blake, is suspicious of her, but as they work together, they both struggle with their growing and surprising attraction for each other. Amidst the chaos of emergency medicine, Quinn and Honor must face the fragility of life and the mysteries of love and fate.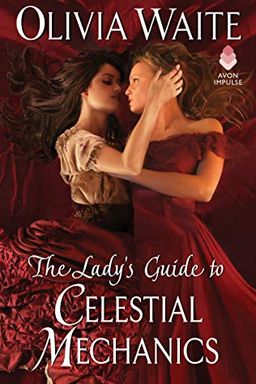 This captivating novel follows Lucy Muchelney as she escapes the pain of her ex-lover's wedding and embarks on a new challenge - translating a groundbreaking French astronomy text for the Countess of Moth. But when she arrives, Lucy is taken aback by the irresistible Catherine St Day, who she can't help but fall for. As their love blossoms, they must navigate old wounds and potential sabotage to stay together. Will they overcome the odds or will they be doomed to star-crossed love?
A fake date turns into much more when Erin hires a professional actor for her parents' anniversary party. With family tension at an all-time high, Erin relies on Steph's help to get through the five days. But when their fake romance starts to feel real, the attraction becomes out of control with dizzying consequences. Will Steph be Erin's destiny, or her downfall?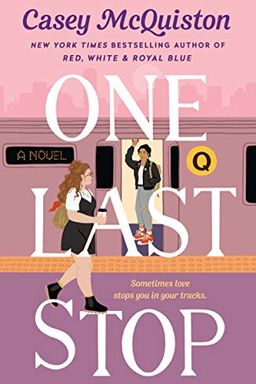 Time-travel, pancakes, and a dash of cynicism - this romantic comedy from a bestselling author will capture your heart. August doesn't believe in love or fate, until she meets the enigmatic Jane who seems impossible to crack. But there's more to Jane than meets the eye - she's lost in time, a relic from the 70s. Can August find a way to save her? One Last Stop is a feel-good tale with heart, humor, and a little bit of magic.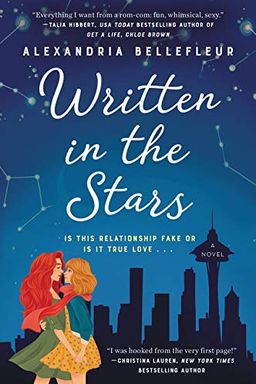 In this queer rom-com debut, a free-spirited astrologer and uptight actuary fake a relationship until New Year's Eve, with unexpected results. With nods to Bridget Jones and Pride and Prejudice, this charming story explores themes of love, heartbreak, and the unexpected twists of fate. Can opposites attract when true love is written in the stars?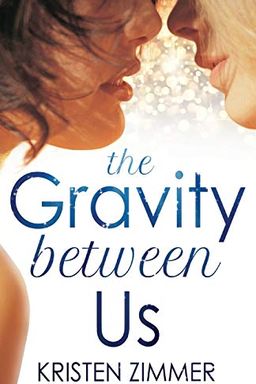 A Hollywood starlet and her childhood best friend, who happens to be in love with her, navigate the pressures of fame and their own feelings in The Gravity Between Us. This daring and emotional new adult novel delves into the blurred lines between friendship and love, and the struggle to be true to oneself in a crazy world. Mature themes and sexual content are explored in this romantic tale of courage and self-discovery.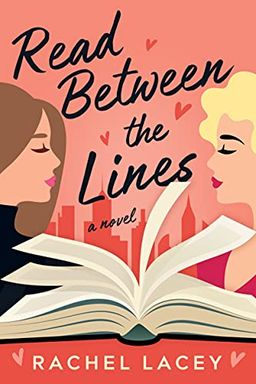 "Read Between the Lines" is a charming romance story about Rosie, a Manhattan bookstore owner, and Jane, a reclusive author who uses a pen name. When Jane's company terminates Rosie's bookstore lease, their love story takes an unexpected turn. Despite their initial animosity, the two women can't deny the sparks that fly between them. Will they set aside their differences and find love, or will their hearts remain closed books?"
Always a Love Song by Charley Clarke
Payback's a Witch by Lana Harper
Something to Talk About by Meryl Wilsner