Best Machine Learning Books
Machine Learning is one of the hottest domains of Computer Science. We scoured the web for every book on machine learning, compiled a list and ranked them by how often they were featured.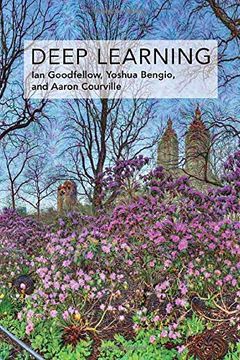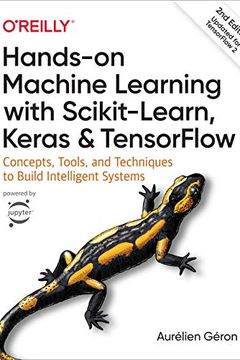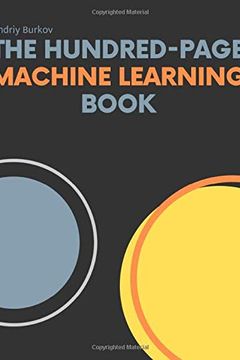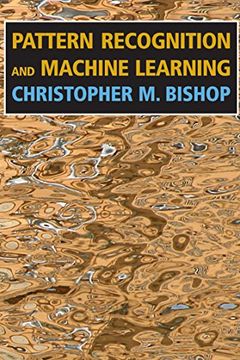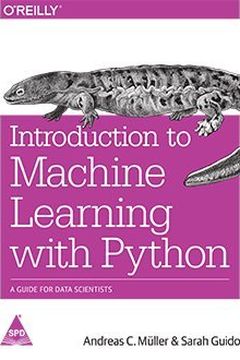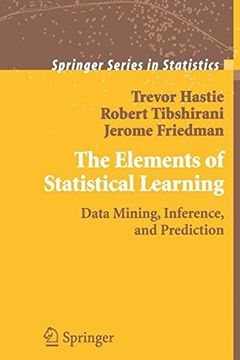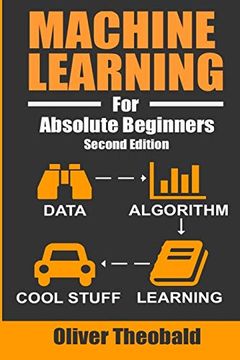 Featured by Tableau as the first of "7 Books About Machine Learning for Beginners" Ready to crank up a virtual server and smash through petabytes of data? Want to add 'Machine Learning' to your LinkedIn profile?Well, hold on there...Before you embark on your epic journey into the world of machine learning, there is some theory and statistical princ...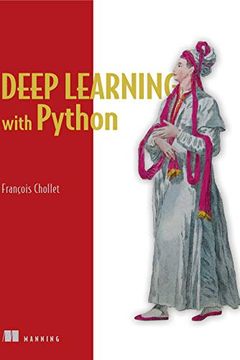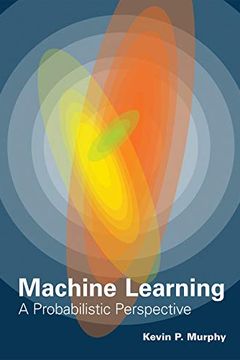 Machine Learning
A Probabilistic Perspective (Adaptive Computation and Machine Learning series)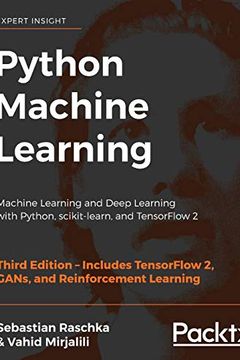 Machine Learning for Hackers by Drew Conway
An Introduction to Statistical Learning by Gareth James
Machine Learning by Tom M. Mitchell
Data Mining by Ian H. Witten
Deep Learning by Josh Patterson
Machine Learning For Dummies by John Paul Mueller
Machine Learning with TensorFlow by Nishant Shukla
Applied Predictive Modeling by Max Kuhn
Fundamentals of Machine Learning for Predictive Data Analytics by John D. Kelleher
Machine Learning by Peter Flach
Fundamentals of Deep Learning by Nikhil Buduma
Machine Learning in Action by Peter Harrington
Machine Learning with R by Brett Lantz
Deep Reinforcement Learning Hands-On by Maxim Lapan
Artificial Intelligence by Stuart Russell
Advances in Financial Machine Learning by Marcos Lopez de Prado
Understanding Machine Learning by Shai Shalev-Shwartz
Natural Language Processing with Python by Steven Bird
Grokking Deep Learning by Andrew Trask
Neural Networks for Pattern Recognition by Christopher M. Bishop
Make Your Own Neural Network by Tariq Rashid
Learning from Data by Yaser S. Abu-Mostafa, Malik Magdon-Ismail, Hsuan-Tien Lin
Neural Smithing by Russell Reed
Machine Learning by Stephen Marsland
TensorFlow Machine Learning Cookbook by Nick McClure
Deep Learning for Coders with fastai and PyTorch by Jeremy Howard
Generative Deep Learning by David Foster
The Book of Why by Judea Pearl
Probabilistic Graphical Models by Daphne Koller
Machine Learning by Sergios Theodoridis
Practical Data Science with R by Nina Zumel
Bayesian Reasoning and Machine Learning by David Barber
Reinforcement Learning by Richard S. Sutton
Data Science from Scratch by Joel Grus
Speech and Language Processing by Daniel Jurafsky
AI and Machine Learning for Coders by Laurence Moroney
Machine Learning and Data Science Blueprints for Finance by Hariom Tatsat, Sahil Puri, Brad Lookabaugh
The Master Algorithm by Pedro Domingos
Prediction Machines by Ajay Agrawal
Artificial Intelligence for Humans by Jeff Heaton
Python Machine Learning By Example by Yuxi (Hayden) Liu
Machine Learning by Ethem Alpaydin
AI Superpowers by Kai-fu Lee
The Singularity Is Near by Ray Kurzweil
Data Science for Business by Foster Provost
Data Smart by John W. Foreman
Bayesian Data Analysis by Andrew Gelman
Forecasting by Rob J Hyndman
Neural Network Design by Martin T Hagan
Deep Learning by Michael Fullan
Deeper Learning by Monica Martinez
Neural Networks and Deep Learning by Charu C. Aggarwal
Natural Language Processing in Action by Hobson Lane
Real-World Machine Learning by Henrik Brink
Hands-On Deep Learning Algorithms with Python by Sudharsan Ravichandiran
Foundations of Machine Learning by Mehryar Mohri
Paradigms of Artificial Intelligence Programming by Peter Norvig
Deep Learning Illustrated by Jon Krohn
Machine Learning for Algorithmic Trading by Stefan Jansen
Machine Learning Design Patterns by Valliappa Lakshmanan
Building Machine Learning Powered Applications by Emmanuel Ameisen
ApproachingAny Machine Learning Problem by Abhishek Thakur
R for Data Science by Hadley Wickham
Python Data Science Handbook by Jake Vanderplas
Machine Learning Engineering by Andriy Burkov
Forecasting by Rob Hyndman, George Athanasopoulos
Computer Programming And Cyber Security for Beginners by Zach Codings
Machine Learning with Python by Oliver Theobald
Machine Learning with PyTorch and Scikit-Learn by Sebastian Raschka, Yuxi (Hayden) Liu, Vahid Mirjalili
Machine Learning with Python Cookbook by Chris Albon
Artificial Intelligence and Machine Learning for Business by Steven Finlay
The Selling Revolution by DJ Sebastian
Machine Learning by Ethem Mining
Ultimate Step by Step Guide to Machine Learning Using Python by Daneyal Anis
Machine Learning in Finance by Matthew F. Dixon, Igor Halperin, Paul Bilokon
Machine Learning Pocket Reference by Matt Harrison
Practical Natural Language Processing by Sowmya Vajjala, Bodhisattwa Majumder, Anuj Gupta, Harshit Surana
Deep Learning in Production by Sergios Karagiannakos
Grokking Machine Learning by Luis Serrano
Undefined (The Elemental Saga) by Jessica Ruddick
Algorithmic Trading by Jeffrey M Bacidore