Best Young Adult Romance Books
The young adult romance sub-genre fits into the young adult fiction that categories these books as those written for readers age 12-18.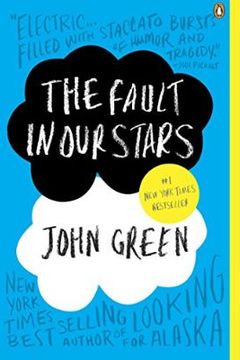 A heart-wrenching yet witty tale about Hazel, a terminally ill teen who finds unexpected love in Augustus at a cancer support group. This powerful story explores the beauty and pain of life, love and mortality in a bold, raw, and insightful way.
Discover a heartwarming story of young love, secrets, and self-discovery. Follow Lara Jean as she navigates the trials of adolescence and the unexpected consequences of her innermost thoughts being exposed. With relatable characters and raw emotion, this book will have you feeling all the feels.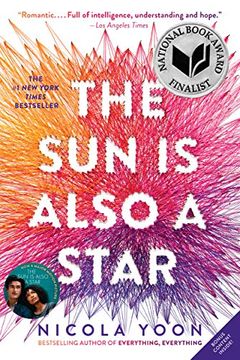 Two high schoolers, Natasha and Daniel, cross paths in New York City and fall in love. But with Natasha's family facing deportation, their time together may be limited. As their connection grows stronger, fate seems to have a hand in their future. Winner of multiple awards, this touching story explores the complexities of love, destiny, and the power of the universe.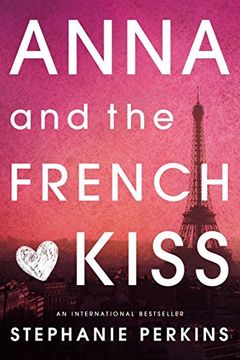 Discover a charming and romantic tale set in the beautiful city of Paris. Follow Anna, a senior in high school, as she navigates her new life at a boarding school abroad. She meets Étienne St. Clair, a smart and charming boy with a serious girlfriend, and together they experience a year of romantic near-misses, all leading up to a long-awaited French kiss. Don't miss out on this heart-warming story of young love and adventure.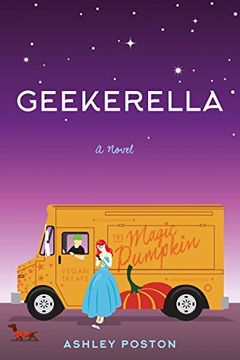 This fairy tale retelling takes on a fandom twist as geek girl Elle Wittimer enters a cosplay contest for her favorite sci-fi series. The prize? A meet-and-greet with the actor playing the Prince. But will her stepsisters get in the way? Meanwhile, teen heartthrob and actor Darien Freeman feels like a fake among his own fandom until he meets a girl who shows him otherwise. A love letter to nerd culture and a must-read for anyone who believes in the magic of fandom.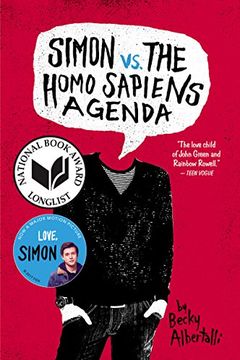 A 16-year-old gay boy named Simon prefers to keep his sexuality and drama under wraps, but when his emails fall into the wrong hands, he's blackmailed into playing wingman for a class clown. Simon's once-tight-knit friend group starts to strain, while Blue, the boy he's been emailing, grows more flirtatious. Simon must navigate his comfort zone and avoid compromising himself or his friendships while trying to connect with an adorable guy he's never met.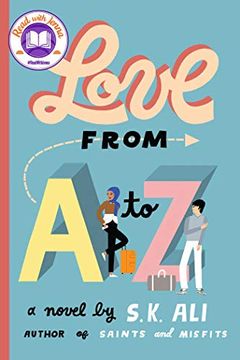 Follow the journey of two Muslim teens who meet during spring break in this unforgettable romance. Zayneb, the only Muslim in class, is angry at her teacher's hateful remarks towards Muslims. When she gets suspended for confronting him, she heads to her aunt's house in Qatar to try out a newer, "nicer" version of herself. There, she meets Adam, who has stopped going to classes since being diagnosed with multiple sclerosis. Marvel and oddity occur when they meet and start playing roles for others, while keeping their real thoughts locked away in their journals. A bighearted, wildly charming, painfully real love story that you won't forget.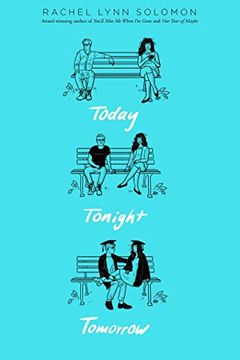 Two high school seniors who have been bitter rivals for years must team up to win an all-night scavenger hunt in Seattle. As they race to victory, they begin to see each other in a different light and discover that their feelings might not be entirely hate-fueled. Filled with humor and heart, this romantic comedy is perfect for fans of The Hating Game and Booksmart.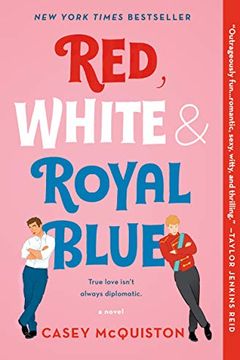 When two young leaders from America and England meet, it's not exactly love at first sight. But after a PR disaster, they're forced to pretend to be BFFs for the sake of their countries. As they continue their charade, they find themselves falling for each other in ways they never expected. But can they keep their relationship a secret amidst the political chaos? This is a romantic and daring tale that challenges us to be true to ourselves and asks if love can truly conquer all.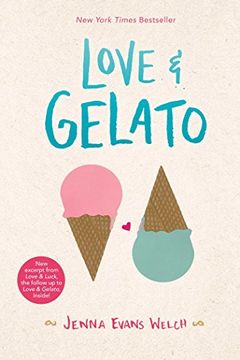 Embark on a breathtaking journey across Tuscany with Lina in this debut novel filled with romance, mystery, and adventure. When Lina's mother dies, she spends the summer in Italy with the father she's never met. But Tuscany holds secrets Lina never could have imagined, and she discovers a magical world of secret romance, art, and hidden bakeries through her mother's journal. Alongside the charming Ren, Lina sets out to uncover a secret that will change everything she knew about her parents and herself. Love & Gelato is a must-read for lovers of romance fiction and adventure.
My Life Next Door by Huntley Fitzpatrick
The Upside of Unrequited by Becky Albertalli
Heartstopper by Alice Oseman
The Poet X by Elizabeth Acevedo
Aristotle and Dante Discover the Secrets of the Universe by Benjamin Alire Sáenz
Felix Ever After by Kacen Callender
Carry On by Rainbow Rowell
I'll Give You the Sun by Jandy Nelson
Foolish Hearts by Emma Mills
Autoboyography by Christina Lauren
The Stars and the Blackness Between Them by Junauda Petrus
Five Feet Apart by Rachael Lippincott
The Truth About Forever by Sarah Dessen
The Wrath & the Dawn by Renée Ahdieh
The Rest of the Story by Sarah Dessen
Pushing the Limits by Katie McGarry
Saint Anything by Sarah Dessen
The Only Thing Worse Than Me Is You by Lily Anderson
Amy & Roger's Epic Detour by Morgan Matson
Eleanor & Park by Rainbow Rowell
The Way You Make Me Feel by Maurene Goo
They Both Die at the End by Adam Silvera
Kisses and Croissants by Anne-Sophie Jouhanneau
American Panda by Gloria Chao
We Set the Dark on Fire by Tehlor Kay Mejia
Let's Talk About Love by Claire Kann
I Believe in a Thing Called Love by Maurene Goo