Best Zombie Books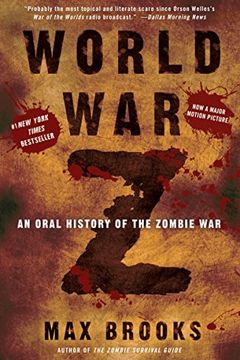 This acclaimed book takes you on a journey across the globe during the Zombie War, featuring firsthand accounts from survivors who witnessed the end of the world. Through interviews with men, women, and children who faced the horrors of the apocalypse, you'll experience the full scope of this epochal event. This chronicle provides a hauntingly immediate look at the human dimension of one of the biggest catastrophes in history, and asks important questions about our capacity for personal detachment from history.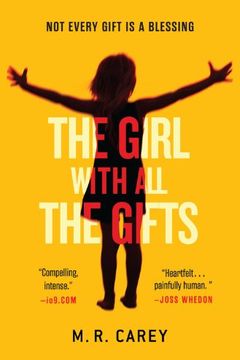 In this thrilling novel, a special girl named Melanie, who possesses extraordinary intellect, attends classes every day in her cell. However, she must face dangerous guards and scientists who study her every move. Melanie dreams of a future beyond her confinement, but her path is filled with unexpected twists and turns. This book is the perfect read for lovers of suspenseful, engrossing novels like those from greats Stephen King and Neil Gaiman.
In a world where a virus has taken over with the unstoppable command to "Feed", bloggers Georgia and Shaun Mason are on the trail of uncovering the truth about the infected in this thrilling story set 20 years after the outbreak.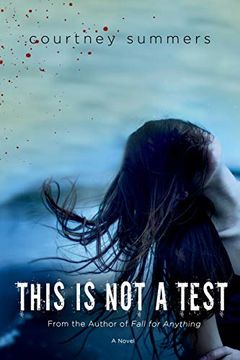 Surviving the apocalypse doesn't seem so bad to Sloane Price, who's failed to find a reason to keep going after her world collapsed six months ago. But now she's stuck with five other students who actually want to live, and the bid for survival gets more unpredictable and violent every day. As they wait for the barricades to fall, Sloane is forced to witness their changing motives while grappling with the question: when everything is gone, what do you hold on to?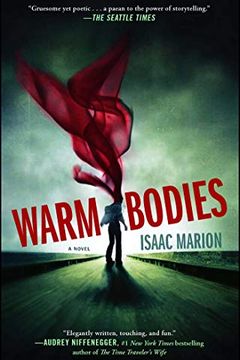 In Warm Bodies, a zombie named "R" lives a monotonous existence until he meets Julie, a living girl who brings color and emotion into his gray world. Through their unlikely bond, R begins to evolve beyond his undead state and desires to protect Julie rather than eat her. This darkly funny and highly original novel explores the power of love and the potential for change, even in the most hopeless of worlds.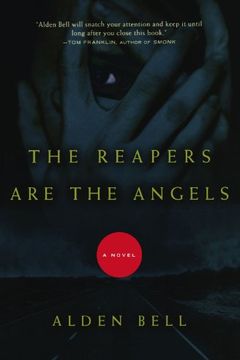 A post-apocalyptic America is overrun by zombies. A young girl named Temple wanders through the wasteland haunted by her past and pursued by a killer. As she travels between isolated pockets of surviving civilization and the dangerous exterior world, Temple confronts her demons and searches for redemption. Will she find a way to survive and ultimately find the salvation she seeks?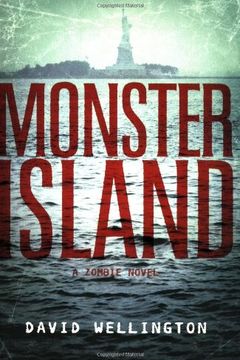 Surviving a global disaster that turned most of the world into zombies, pockets of humanity remain in places like Somalia. In New York City, the undead roam the streets, but one is different. Gary Fleck is a zombie with human intelligence and might be the evil genius behind it all. On the other side of the planet, a group of heavily armed schoolgirls turned soldiers search for medicine. When they arrive on Monster Island, they realize there are worse things than being undead. A thrilling novel about survival, intelligence, and the true price of living.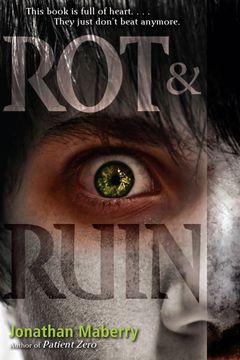 This post-apocalyptic, zombie-infested America requires every teenager to find a job by age fifteen or face ration cuts. Benny Imura didn't want to become a zombie hunter like his brother Tom, but he had no choice. What he thought would be a monotonous gig killing zombies became a transformative journey that taught him the true meaning of humanity.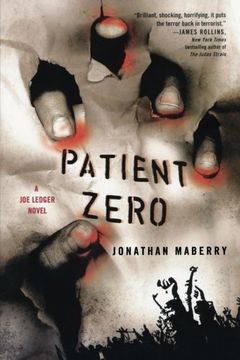 A detective is recruited by the government to lead a new taskforce called the Department of Military Sciences. Their first mission is to stop terrorists from unleashing a bio-weapon that turns ordinary people into zombies, risking the fate of the world.
In the aftermath of a devastating pandemic, humanity is divided into the living and the living dead. Zone One follows Mark Spitz, a member of a civilian sweeper unit tasked with clearing lower Manhattan of feral zombies. As he struggles with Post-Apocalyptic Stress Disorder and the impossible task of accepting a fallen world, things begin to unravel. This chilling yet literary novel by Colson Whitehead offers a haunting portrait of modern civilization's downfall.
The Zombie Survival Guide by Max Brooks
The Rising by Brian Keene
Day by Day Armageddon by J. L. Bourne
Handling the Undead by John Lindqvist
Alice in Zombieland by Gena Showalter
Zombie, Ohio by Scott Kenemore
Zombie Fallout by Mark Tufo
Raising Stony Mayhall by Daryl Gregory
Breathers by S. G. Browne
Generation Dead by Daniel Waters
The Walking Dead, Vol. 18 by Robert Kirkman
Dread Nation by Justina Ireland
I Am Legend by Richard Matheson
Hollowland by Amanda Hocking
The First Days by Rhiannon Frater
The Enemy by Charlie Higson
The Passage by Justin Cronin
Bruja Born by Zoraida Córdova
Dead Beautiful by Yvonne Woon
Plague of the Dead by Z. A. Recht
Devil's Wake by Steven Barnes
Zombies vs. Unicorns by Holly Black
Aftertime by Sophie Littlefield
The End Games by T. Michael Martin
Deathless Divide by Justina Ireland
The Remaining by D J Molles
Warm Bodies A Novel by Marion, Isaac [Atria/Emily Bestler Books,2011]Reprint Edition by Aa
Let Me In by John Ajvide Lindqvist
Extinction Horizon by Nicholas Sansbury Smith
Ghost Run by J. L. Bourne
The Bone Houses by Emily Lloyd-jones
Irregular Scout Team One by J. F. Holmes
The Complete Rot & Ruin Collection by Jonathan Maberry
The Last Bastion of the Living by Rhiannon Frater
Diary of a Minecraft Zombie Book 1 by Zack Zombie
Dead of Night by Jonathan Maberry
The Boy on the Bridge by M. R. Carey
Dark Inside by Jeyn Roberts
The Hallowed Ones by Laura Bickle
Night of the Living Trekkies by Kevin David Anderson
Undead Girl Gang by Lily Anderson
The Becoming by Jessica Meigs
Married With Zombies by Jesse Petersen
Dark Recollections by Chris Philbrook
Soulless by Christopher Golden