Joseph Gordon-Levitt
Recommended Books
Joseph Leonard Gordon-Levitt is an American actor, filmmaker, singer, and entrepreneur. As a child, Gordon-Levitt appeared in the films A River Runs Through It, Angels in the Outfield, Holy Matrimony and 10 Things I Hate About You, and as Tommy Solomon in the TV series 3rd Rock from the Sun.
Sort by
Latest Recommendations First
This authoritative book by Lawrence Lessig sheds light on the damaging culture war between creators and consumers of art. Our outdated copyright laws now criminalize actions that were once protected, hindering creative individuals from using new technologies to build on previous works. Remix is a compelling call to action to end this war, and to view art as a shared resource rather than a commodity. The book offers an inspiring vision of a world where endless opportunities await those who embrace this philosophy.
About what it means to take something someone else has created and make it your own. He's a legal scholar, and he's talking about intellectual property laws, copyright, fair use, etc., but he's also quite insightful about the creative process in general.     
–
source
Discover the ultimate insider's guide to screenwriting secrets in this must-read book by a show biz veteran. If you want to sell your script, you need to "save the cat" - and this book will show you how!
Smart in a lot of ways, but also, with all due respect to the smart guy who wrote it, sort of cynical and off-putting at times.     
–
source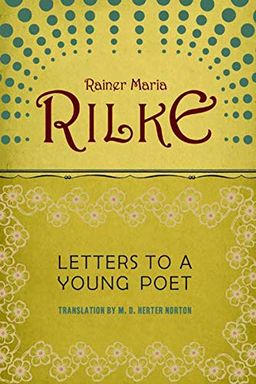 Personal advice and inspiration from an acclaimed poet. These ten letters offer profound guidance for aspiring poets and anyone seeking wisdom on life's complexities. Written with conviction and style, they cover all aspects of existence and are essential reads for anyone looking to be moved and inspired.
I think it gets a lot in terms of being intrinsically motivated, which is so important, especially if you're going to be an artist.     
–
source