Sort by
Latest Recommendations First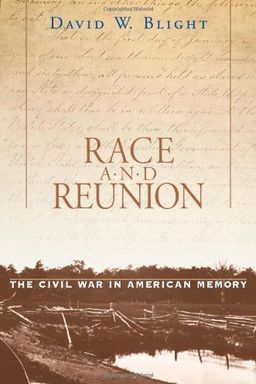 This book explores America's troubled reconciliation after the Civil War, and the tragic cost it had on race relations. David Blight offers insight into the nation's efforts to heal from a devastating conflict, including the triumph of a culture of reunion that buried important elements of the war's history, including African American voices and the moral crusades over slavery. Blight delves into the shifting meanings of death and sacrifice, Reconstruction, the Lost Cause, and Memorial Day, offering a wide-ranging and compelling narrative of triumph and tragedy. Ultimately, this poignant history reveals the ongoing legacy of race and reunion that still haunts America today.
The thanks rightly goes to the great @davidwblight, whose book Race and Reunion I highly recommend to anyone who cares about the fate of our democracy. The past is not really past…     
–
source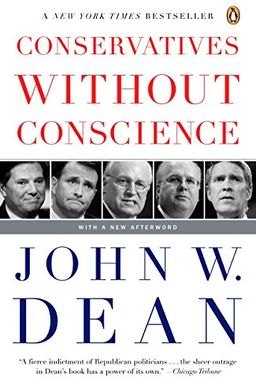 A critical examination of the conservative movement's inner circle, revealing a fundamentally authoritarian mindset that poses a danger to democracy. With a focus on the policies and legacies of influential figures like Dick Cheney and the Religious Right, this book serves as a warning about abuses of power and a call to safeguard constitutional principles.
.@JohnWDean wrote a terrific book more than a decade ago called Conservatives Without Conscience, which described the party's authoritarian drift and all-but predicted it would one day result in a Political Jim Jones like Trump.     
–
source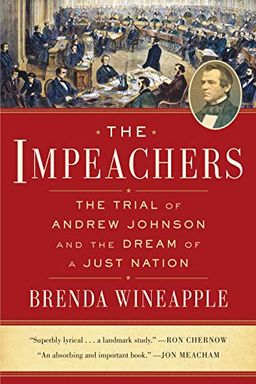 The Impeachers
The Trial of Andrew Johnson and the Dream of a Just Nation
This book covers America's first presidential impeachment, telling the story of heroic citizens who attempted to remove a bigoted president who ruled like a king. The book details the divided Congress's stance on how the Union should be reunited, how white Southerners hoped to restore a pre-Civil War society without slavery and Andrew Johnson's unchecked power of executive orders. The author's research provides profound insights into the period, highlighting the extraordinary characters who brought that impeachment forward. They made a last-ditch, patriotic and constitutional effort to render the goals of the Civil War into reality and to make the Union free, fair, and whole.
Another indispensable @michaelharriot thread; this one on the Trump before Trump: the first impeached American president, Andrew Johnson. (For a great book on this history, check out The Impeachers, by Brenda Wineapple).     
–
source