Sort by
Latest Recommendations First
Join Mrs. Frisby, a widowed mouse with her four children, as she struggles with the decision of saving her family or saving her son who is ill with pneumonia. With no other options in sight, she finds hope in the rats of NIMH, who possess extraordinary intelligence and a solution to her dilemma. Get ready for a thrilling adventure in this book that will capture your imagination and leave you wanting more.
@KendraWrites Actually no BUT I loved the book so much     
–
source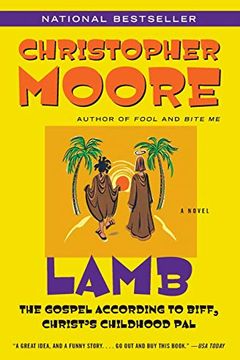 Lamb
The Gospel According to Biff, Christ's Childhood Pal
Follow Jesus' best friend, Biff, as he recounts the unknown escapades and adventures of the Son of God during his missing years in a divinely hilarious yet heartfelt work. Prepare for a miraculous tale filled with remarkable journeys, magic, healings, kung fu, demons, and hot babes. Will Biff's love and devotion be enough to divert Joshua from his tragic destiny? Find out in this unforgettable story reminiscent of Vonnegut and Douglas Adams.
@daniel_m_lavery Oh thank god someone else has read one of my favorite books that everyone looks at me like I'm crazy when I mention it     
–
source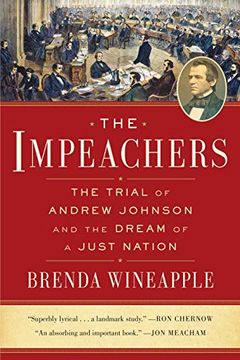 The Impeachers
The Trial of Andrew Johnson and the Dream of a Just Nation
This book covers America's first presidential impeachment, telling the story of heroic citizens who attempted to remove a bigoted president who ruled like a king. The book details the divided Congress's stance on how the Union should be reunited, how white Southerners hoped to restore a pre-Civil War society without slavery and Andrew Johnson's unchecked power of executive orders. The author's research provides profound insights into the period, highlighting the extraordinary characters who brought that impeachment forward. They made a last-ditch, patriotic and constitutional effort to render the goals of the Civil War into reality and to make the Union free, fair, and whole.
We had the amazing author and historian Brenda Wineapple on to talk about Andrew Johnson and his Impeachment, the subject of her stellar book which y'all should read     
–
source