Sort by
Latest Recommendations First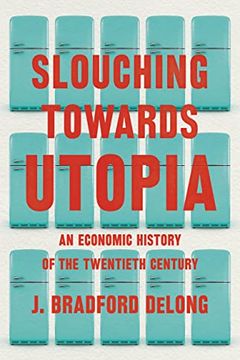 "Slouching Towards Utopia" by J. Bradford DeLong is the instant bestseller that explores the history of how the rapid technological advancements transformed the economy and world but did not deliver us to utopia. Economist Brad DeLong tells the story of this unprecedented explosion and why it failed to lead us towards a better world. An ambitious and broad narrative, this book offers an insightful perspective on the last century and its progress.
Do yourself a favor and read @delong's opus on the economic history of the 20th century, Slouching Towards Utopia. No question one of the best books I've read this year.     
–
source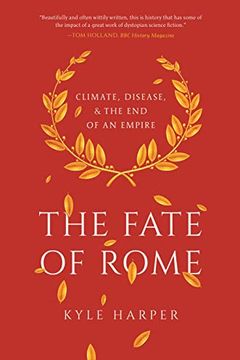 The Fate of Rome
Climate, Disease, and the End of an Empire (The Princeton History of the Ancient World, 2)
Discover the catastrophic role climate change and infectious diseases played in the fall of the Roman Empire in this groundbreaking book. The Fate of Rome interweaves grand historical narratives with cutting-edge climate science and genetic discoveries to explore how volcanic eruptions, solar cycles, climate instability, and devastating viruses and bacteria ultimately led to nature's triumph over human ambition. Kyle Harper's sweeping account sheds new light on one of history's greatest civilizations and its encounter with nature's violence.
That, by the way, is from Kyle Harper's so far excellent book, The Fate of Rome, on the role of climate & disease in causing the downfall of the empire     
–
source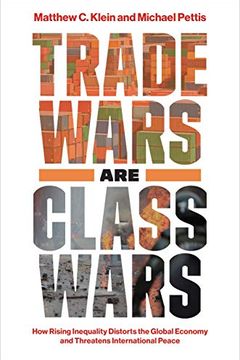 Discover how today's trade conflicts are caused by governments favoring the interests of the elite over workers in this powerful examination of rising inequality. Authors Matthew C. Klein and Michael Pettis trace the origins of current trade wars to decisions made by politicians and business leaders in China, Europe, and the United States. As the rich prosper, workers are unable to afford what they produce, lose their jobs, or face higher levels of debt. This thought-provoking read challenges mainstream views and offers a cohesive narrative on how class wars are a threat to the global economy and international peace.
This is a point @M_C_Klein has made well (and you should buy his book Trade Wars Are Class Wars): China really is an example of trickle-down economics. China's tax system is extremely regressive, and almost all of the government's subsidies go to the rich/well connected.     
–
source