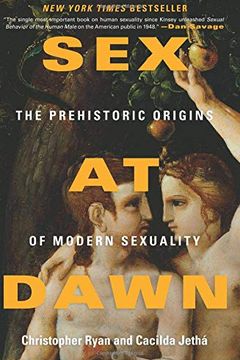 Sex at Dawn
The Prehistoric Origins of Modern Sexuality
Christopher Ryan
-
2010-06-29
This provocative and brilliant book challenges the accepted narrative that sexual monogamy comes naturally to our species. Renegade thinkers Christopher Ryan and Cacilda Jethá weave together evidence from anthropology, archaeology, primatology, anatomy, and psychosexuality to show how far from human nature monogamy really is. They explore the ancient roots of human sexuality while pointing toward a more optimistic future that is illuminated by our innate capacities for love, cooperation, and generosity. Sex at Dawn unapologetically upends unwarranted assumptions and unfounded conclusions while offering a revolutionary understanding of why we live and love as we do.
Discover the surprising new science that will transform your sex life with this three-book bundle collection featuring Come as You Are, Mating in Captivity, and Sex at Dawn. Explore women's sexuality in Come as You Are and learn how to confidently and joyfully approach sex. In Mating in Captivity, Esther Perel examines how desire and intimacy differ in committed couples. Lastly, Sex at Dawn challenges conventional ideas of human sexual behavior, revealing the fallacies of many conventional theories. This provocative, entertaining, and pioneering collection is a must-read.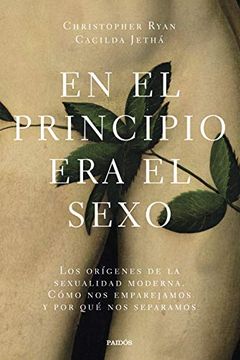 En el principio era el sexo
Los orígenes de la sexualidad moderna. Cómo nos emparejamos y por qué nos separamos (Contextos) (Spanish Edition)
Christopher Ryan, Cacilda Jethá
-
2010-06-29
This provocative and brilliant book challenges the idea that humans are naturally monogamous, instead suggesting that we evolved in egalitarian groups where partners were often shared. Drawing on a range of fields including anthropology and psychology, the authors argue that monogamy is far from natural. This book turns conventional thinking on its head, offering a revolutionary way to understand how and why we love and live the way we do.