Kazuo Ishiguro Books
Sir Kazuo Ishiguro (カズオ・イシグロ or 石黒 一雄), OBE, FRSA, FRSL is a British novelist of Japanese origin and Nobel Laureate in Literature (2017). His family moved to England in 1960. Ishiguro obtained his Bachelor's degree from the University of Kent in 1978 and his Master's from the University of East Anglia's creative writing course in 1980. He became a British citizen in 1982. He now lives in London.His first novel, A Pale View of Hills, won the 1982 Winifred Holtby Memorial Prize. His second novel, An Artist of the Floating World, won the 1986 Whitbread Prize. Ishiguro received the 1989 Man Booker prize for his third novel The Remains of the Day. His fourth novel, The Unconsoled, won the 1995 Cheltenham Prize. His latest novel is The Buried Giant, a New York Times bestseller. He was awarded the Nobel Prize in Literature 2017.His novels An Artist of the Floating World (1986), When We Were Orphans (2000), and Never Let Me Go (2005) were all shortlisted for the Man Booker Prize.In 2008, The Times ranked Ishiguro 32nd on their list of "The 50 Greatest British Writers Since 1945". In 2017, the Swedish Academy awarded him the Nobel Prize in Literature, describing him in its citation as a writer "who, in novels of great emotional force, has uncovered the abyss beneath our illusory sense of connection with the world".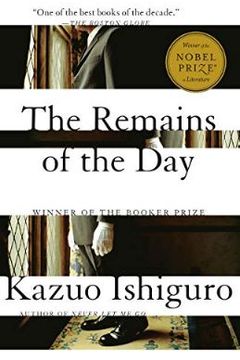 Discover the world of postwar England through the eyes of a dedicated butler as he reflects on his life of service to a "great gentleman." Follow Stevens on a country drive as he grapples with doubts about his employer's true character and his own faith in their relationship. This profoundly compelling portrait of the perfect English butler is a must-read for anyone interested in the fading, insular world of aristocratic England.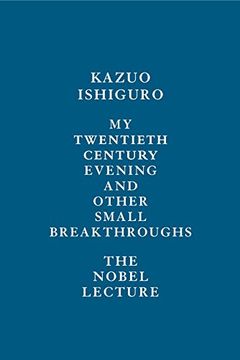 Nobel Laureate Kazuo Ishiguro's My Twentieth Century Evening and Other Small Breakthroughs is a poignant biographical sketch that explores the author's relationship with Japan, reflections on his own novels, and inspirations from writing, music, and film. The lecture ends with a call to action for the importance of literature in the world.
"Discover Kazuo Ishiguro's writing brilliance in this set of three thought-provoking novels, featuring 'An Artist of the Floating World', 'The Remains of the Day', and 'The Unconsoled'. Part of Faber's Threebies series, this collection showcases three of Ishiguro's best-selling works. Dive into his masterful storytelling and explore the complexities of memory, society, and identity through these captivating reads."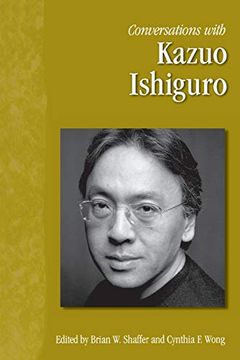 A collection of nineteen interviews with a Booker Prize-winning author, Conversations with Kazuo Ishiguro provides readers with a vivid and detailed portrait of the contexts and influences behind the author's six novels, as well as his short fiction, screenplays, and film adaptations. Through these engaging interviews, readers will gain insight into Ishiguro's evolving understanding of himself and his Japanese heritage, as well as his use of English and Japanese history in his writing. Despite his reticent protagonists, Ishiguro's responses are full, thoughtful, and frequently witty.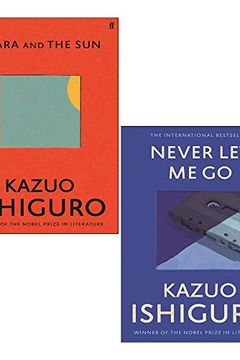 In "Klara and the Sun," observe a unique perspective on the rapidly-changing modern world through the eyes of Klara, an AI with exceptional observational skills. As she waits in a store for someone to choose her, Klara must question the meaning of love and the promises of humans. "Never Let Me Go" by Kazuo Ishiguro follows a group of students growing up in a dark version of contemporary England, exploring their love, friendship, and memories as they come to terms with their tragic fate.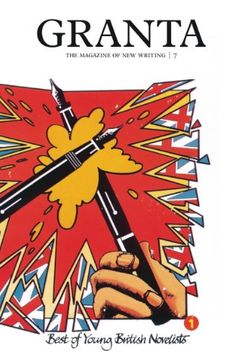 Discover the best young British novelists from 1983 and how they've emerged in the literary world today. Granta 7 collects new fiction from the twenty writers judged to be the best of their generation, making it a classic issue of the magazine reprinted six times.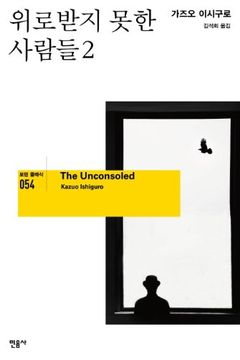 This book tells the story of individuals searching for salvation in an elusive place. A modern work of fiction by a well-known award-winning author, it depicts a pianist's struggle to reclaim lost values amidst a surreal backdrop that merges reality, dreams, past, present, and future. The novel reflects the yearning for things left behind and the desperate realization that they cannot be retrieved. Its characters' struggles embody the regrets of the past and the daily grind of modern life, set against a dystopian virtual cityscape.
Explore the world of food and its complexities in this collection of national and international short stories. Get lost in the grotesque absurdity of Manuel Teixeira-Gomes' "Gente Singular" and the surrealism of Robert Walser's dinner party. Witness a love affair gone awry in Dino Buzzati's "Escravo" and reconnect with a lost love through a menu in O. Henry's "Primavera à La Carte". Travel through France in search of a specific restaurant with William Maxwell and delve into the mind of a perfectionist hostess in Patricia Highsmith's "Perfeccionista". These stories and more will satisfy your literary cravings and leave you hungry for more.
"Paper Sky" is a collaboration between Ashibunsha and Nihai Media's "Papersky," and offers a collection of translated short stories that all center around the theme of travel. The book includes 12 luxurious color illustrations by various artists and features works by renowned authors such as Kazuo Ishiguro and Barry Yourgrau.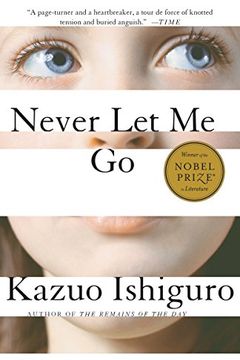 Klara and the Sun by Kazuo Ishiguro
A Pale View of Hills by Kazuo Ishiguro
An Artist of the Floating World by Kazuo Ishiguro
The Remains of the Day (SparkNotes Literature Guide) (SparkNotes Literature Guide Series) by SparkNotes
Granta Portugal 2 by Carlos Vaz Marques
A Family Supper by David Wheeler
A Village After Dark by Kazuo Ishiguro
Come Rain or Come Shine by Kazuo Ishiguro
Snow Country by Yasunari Kawabata
The Unconsoled by Kazuo Ishiguro
The Buried Giant by Kazuo Ishiguro
The Penguin Book of Modern British Short Stories by Various
When We Were Orphans by Kazuo Ishiguro
Nocturnes by Kazuo Ishiguro
2 nouvelles musicales by Kazuo Ishiguro
Review of Contemporary Fiction by