A mortal girl dreams of belonging in the High Court of Faerie, despite the fey's disdain for humans. But when she defies Prince Cardan, the youngest and most wicked son of the High King, she becomes embroiled in palace intrigues and discovers her own capacity for bloodshed. With civil war looming, she must risk her life to save her sisters and Faerie itself. From the #1 New York Times bestselling author Holly Black comes the first book in a stunning new series about royal faerie intrigue.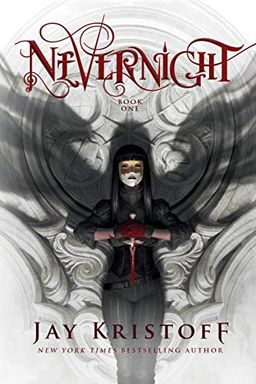 Follow Mia Corvere on her journey of seeking revenge against the people who destroyed her family. After barely escaping her father's failed rebellion, Mia joins a school of assassins to become one of the deadliest killers in the Republic. But when a killer threatens the Red Church, Mia's new home, her past comes back to haunt her and she must fight to survive and achieve her ultimate goal. Will she be able to become a Blade of the Lady of Blessed Murder and get her revenge, or will she fall victim to the bloody secrets of her past?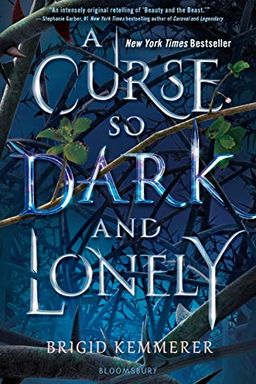 A young prince is cursed to repeat the autumn of his 18th year and turn into a vicious beast at its end. To break the curse, he needs to fall in love. Along comes Harper, a tough girl with cerebral palsy who is somehow transported into his world. As they spend time together, they begin to understand what's at stake in this lush, contemporary fantasy retelling of Beauty and the Beast. Will they be able to save the kingdom before powerful forces destroy Emberfall entirely?
A siren with a bracelet of magical IOUs must repay the favors she's received, or face death. When she turns to the Bargainer for help, an old romance is rekindled. But there's a sinister plot in the Otherworld, and the Bargainer needs Callie's help to save his people. Will they be able to put aside their past and work together?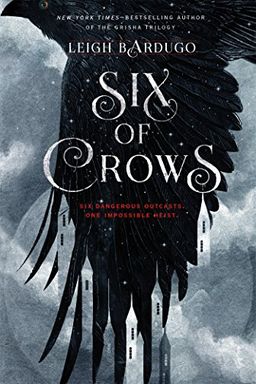 Explore the bustling trade hub of Ketterdam and join criminal mastermind Kaz Brekker on a deadly heist that could make him richer than his wildest dreams. But Kaz can't pull it off alone, so he assembles a crew including a thirsting convict, a sharpshooter, a runaway, a spy, a Heartrender, and a gifted thief. Together, they're the only hope for saving the world from destruction - if they don't destroy each other first.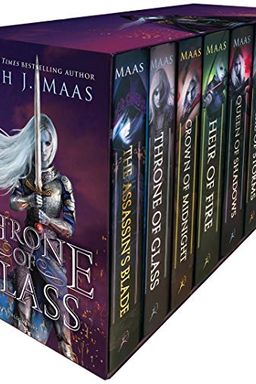 Immerse yourself in an epic fantasy series with beautiful hardcover editions and an exclusive poster in this 8-book box set. Follow assassin Celaena Sardothien as she competes with killers, thieves, and warriors for her freedom, only to be thrown into a battle to protect everything she loves. The Throne of Glass series by a #1 New York Times bestselling author is a worldwide phenomenon that fans old and new won't want to miss.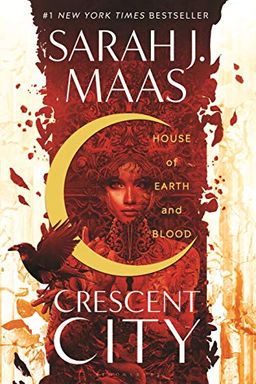 This gripping fantasy follows Bryce Quinlan as she seeks justice for her friends' murders. At the heart of the investigation is Hunt Athalar, a Fallen angel enslaved by the Archangels. Together, they uncover a dark power threatening their world and forge an intense romance in the process. With intricate world-building, unforgettable characters, and page-turning suspense, this series by a #1 New York Times bestselling author explores the heartache of loss, the price of freedom, and the power of love.
In a world inspired by ancient Rome, Laia is a slave living in poverty with her family. When her brother is arrested for treason, she agrees to spy for rebels in exchange for help. At the military academy, she meets Elias, a soldier being trained to enforce the empire's tyranny. As their destinies become intertwined, they must make choices that will change the fate of the Empire itself.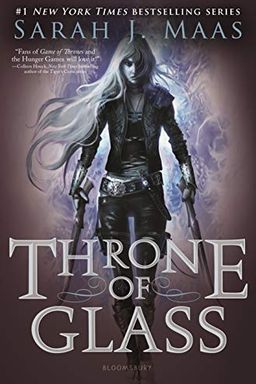 When magic has disappeared from the land, a vicious king reigns from his throne of glass. In a brutal competition to find the greatest assassin in the kingdom, a female assassin named Celaena Sardothien fights not to kill, but to win her freedom. As her competitors start dying, one by one, Celaena's fight for freedom becomes a desperate quest to uncover the source of the evil before it destroys her world. With a provocative Crown Prince and a loyal Captain of the Guard by her side, she'll need every ounce of skill to survive.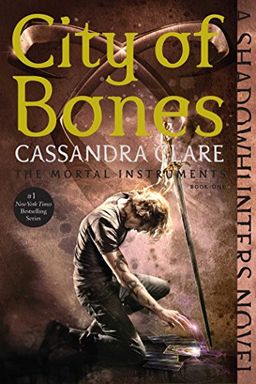 "City of Bones" follows a 15-year-old girl, Clary Fray, who witnesses a murder committed by three teenagers with strange tattoos and weapons that disappear into thin air. Clary is soon drawn into the world of Shadowhunters, warriors whose mission is to rid the earth of demons. Alongside the charismatic but prickly Jace, Clary must unravel the mystery of her sudden Sight and her mother's disappearance. This gripping urban fantasy novel is filled with action, romance, and supernatural secrets.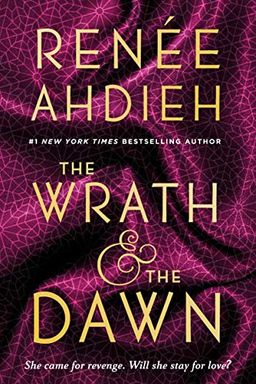 A young girl vows to avenge her friend's death at the hands of the murderous boy-king by volunteering to be his next bride. Each dawn brings heartache as the king kills his new bride, but to her surprise, the girl finds Khalid to be nothing like she imagined. As she weaves stories to beguile him and ensure her survival, she uncovers secrets in the palace, and must decide if her love can survive the world of stories and secrets.
Darkfever by Karen Marie Moning
The Raven Boys by Maggie Stiefvater
Serpent & Dove by Shelby Mahurin
Red Queen by Victoria Aveyard
Soul Render by T. L. Branson
The Kiss of Deception by Mary E. Pearson
Hush, Hush by Becca Fitzpatrick
The Iron King by Julie Kagawa
The Young Elites by Marie Lu
Falling Kingdoms by Morgan Rhodes
Empire of Chains by Ryan W. Mueller