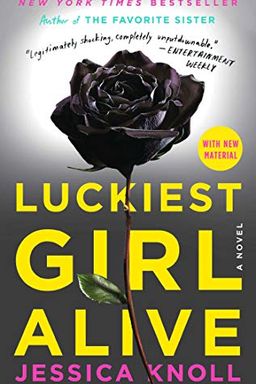 Luckiest Girl Alive is a gripping novel about a woman's pursuit of the perfect life after a traumatizing past. Ani FaNelli has finally achieved everything she thought she wanted: a glamorous job, a rich fiance, and a luxurious lifestyle. But there's a secret buried in her past that she can no longer keep hidden. With twists that will keep you on the edge of your seat, this book explores themes of ambition, the pressure to have it all, and the cost of keeping secrets. Will Ani's truth ruin everything she's worked for, or will it ultimately set her free?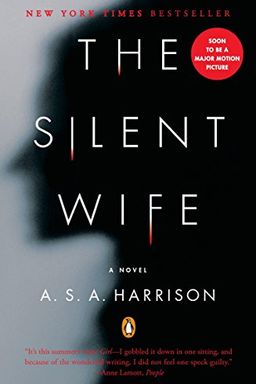 Exploring the complexities of a marital relationship on the brink of collapse, this book delves into the devastation and despair that can consume two individuals as they struggle with the harsh realities of a crumbling union. With alternating perspectives and a raw, emotional tone, readers will be captivated by the story of a couple facing their darkest moments and grappling with the inevitable consequences of their actions.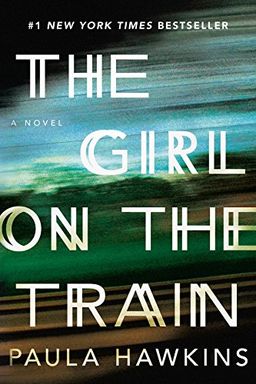 This psychological thriller is a top-notch must-read, a gripping and enthralling journey that combines the voyeuristic thrills of Rear Window with the darkness and twists of Gone Girl. Follow Rachel, a daily commuter who becomes obsessed with a seemingly perfect couple, "Jess and Jason", until one day she witnesses something shocking that changes everything. Discover the truth about the girl on the train in this exceptional and startling novel.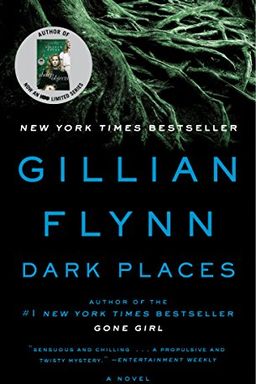 A woman goes on a journey to uncover the truth behind her family's murders, for which her brother was convicted. In Dark Places, she is tracked down by a secret society interested in the case and must balance their demands with her own personal investigation. As she delves deeper, she unearths shocking revelations and puts herself in danger once again.
A reporter is sent back to her hometown to cover the murders of two preteen girls, only to find herself haunted by her own troubled past. As she delves deeper into the case, she must confront the childhood tragedy she has tried to forget in order to unravel the psychological puzzle of both the present case and her own past. Taut, haunting, and unforgettable, this book is addictive from start to finish.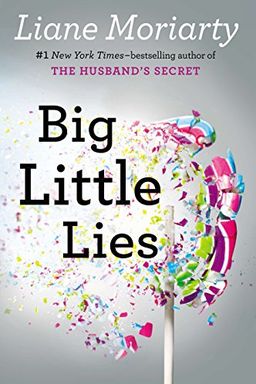 A gripping tale about the dangerous lies people tell themselves just to survive. Three women, Madeline, Celeste, and Jane, all at different crossroads in their lives, are brought together by a tragic incident. This novel explores the complexities of motherhood, marriage, and the little lies we tell that can lead to deadly consequences. A must-read for anyone who loves a good thriller with a strong focus on character development.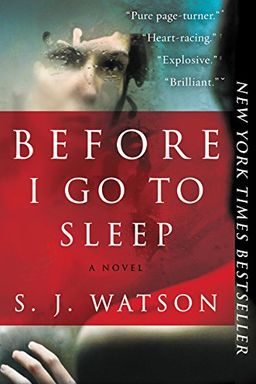 A woman wakes up every morning with no memory of the previous day - or the last 20 years. She must rely on her husband to explain who she is, but as she starts piecing together her past, she realizes the truth may be too shocking to believe. An intense exploration of memory loss and identity.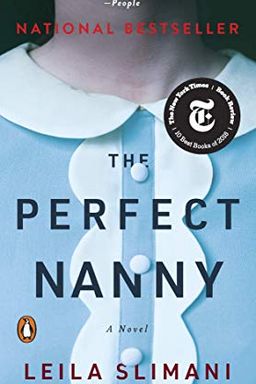 A French-Moroccan lawyer and her husband search for the perfect nanny for their children, and they find Louise. She's devoted, polite, and sings to the children, but as the couple and nanny become more dependent on each other, jealousy and suspicion mount, shattering the idyllic tableau.
Discover a thrilling murder mystery that combines family saga, love story, and financial intrigue in one complex yet atmospheric novel. Follow journalist Mikael Blomkvist and the enigmatic hacker Lisbeth Salander as they delve deep into a dark world of corruption to uncover the truth behind the disappearance of a wealthy family scion over 40 years ago. Don't miss out on this satisfyingly entertaining read.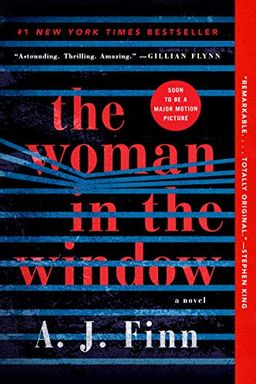 This Hitchcockian thriller follows an agoraphobic woman who believes she witnessed a crime in a neighboring house. A recluse in her NYC home, Anna Fox spends her days drinking wine, watching old movies, and spying on her neighbors. When the seemingly perfect new family across the way moves in, Anna's world and dark secrets are laid bare. In this diabolically gripping and sophisticated psychological suspense, no one and nothing is what it seems.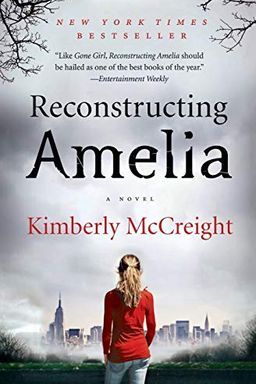 A mother's world is shattered when her daughter is suspended from school and later found dead. As she struggles to cope with the loss, she discovers that there is more to the story than meets the eye. Reconstructing Amelia is a gripping debut novel about secrets, first loves, and a mother's determination to uncover the truth about her daughter's death. Fans of Gillian Flynn's Gone Girl will find themselves equally captivated by this suspenseful tale.
The Good Girl by Mary Kubica
In the Woods by Tana French
Pretty Girls by Karin Slaughter
The Kind Worth Killing by Peter Swanson
Defending Jacob by William Landay
Where'd You Go, Bernadette by Maria Semple
The Wife Between Us by Greer Hendricks
The Couple Next Door by Shari Lapena
Lying in Wait by Liz Nugent
All the Missing Girls by Megan Miranda
The Woman in Cabin 10 by Ruth Ware
In a Dark, Dark Wood- 2015 Edition by Ruth Ware
Dear Daughter by Elizabeth Little
The Good Neighbor by A. J. Banner
Cartwheel by Jennifer Dubois
The Daylight Marriage by Heidi Pitlor