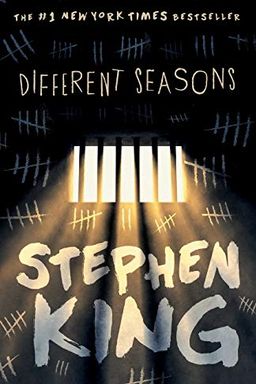 Four novellas, each taking on the theme of a journey with different tones and characters, are bound together by the changing seasons in this hypnotic collection. From an unjustly imprisoned convict seeking revenge to a top high school student's obsession with the dark past of an older man, these gripping tales showcase Stephen King's consummate storytelling skills. The novellas became the basis for award-winning films The Shawshank Redemption and Stand By Me.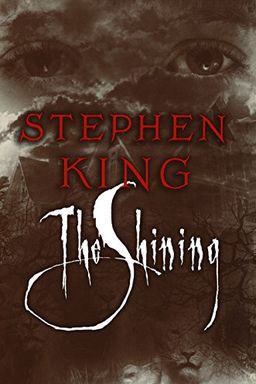 This chilling novel follows Jack Torrance as he begins his new job at the remote Overlook Hotel as the off-season caretaker. He hopes to reconnect with his family and focus on his writing, but as winter sets in, strange and sinister forces gather around the hotel. The only one to notice is his son, Danny, a gifted five-year-old. Get ready for a spine-tingling experience.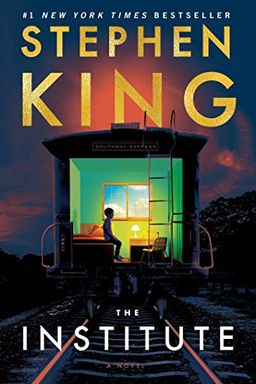 A group of kids with special abilities are taken to an institution where they are forced to use their powers for sinister purposes. Luke, one of the children, is determined to escape and get help, but no one has ever escaped from the Institute before.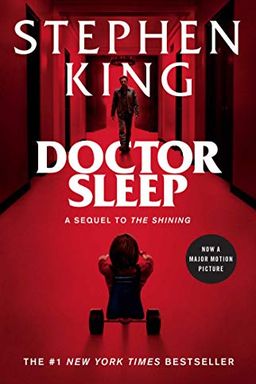 In this chilling sequel to The Shining, Dan Torrance, now an adult, has found solace working in a hospice, using his paranormal gift known as "the shining" to help the dying prepare for the afterlife. But everything changes when he meets a young girl named Abra, who possesses an even more powerful form of the gift. Together they face a ruthless tribe known as the True Knot, reigniting Dan's own demons and testing their will to survive. A terrifying and unforgettable page-turner from Stephen King.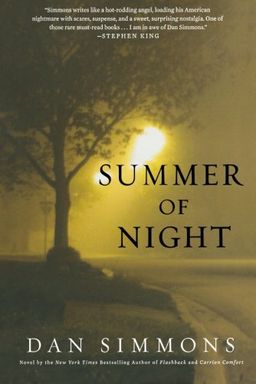 A group of five 12-year old boys in 1960s Elm Haven, Illinois form a strong bond, but their summer turns dark when a classmate disappears and they discover other strange occurrences in town. They soon realize that something evil is lurking and they must stop it before it's too late in this thrilling tale of friendship, mystery, and horror.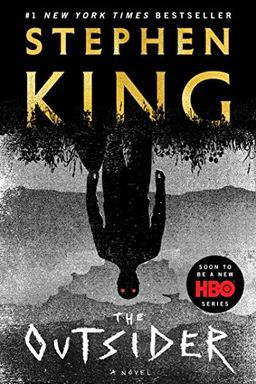 A brutal murder leads Detective Ralph Anderson to arrest a beloved coach and family man in Flint City, but the evidence doesn't add up. As the investigation progresses, terrifying truths come to light, leaving everyone wondering: is evil lurking where it's least expected? Stephen King's gripping page-turner will keep you on the edge of your seat until the shocking conclusion.
This classic horror novel explores the dark and twisted world of Count Dracula and his Victorian adversaries. As a series of disturbing incidents unfold in England, the battle between the sinister vampire and the determined human group heats up. Bram Stoker's work delves into complex themes of human identity, sanity, and Victorian sexuality, leaving readers breathless until the final page.
A reporter is sent back to her hometown to cover the murders of two preteen girls, only to find herself haunted by her own troubled past. As she delves deeper into the case, she must confront the childhood tragedy she has tried to forget in order to unravel the psychological puzzle of both the present case and her own past. Taut, haunting, and unforgettable, this book is addictive from start to finish.
Geek Love is a twisted tale about the Binewski family, a group of carnival performers with their own brand of shocking human oddities. Through their use of drugs and radioisotopes, they breed children with flippers, albinism, and Siamese twin-like qualities. As the family travels the United States, their act gains devoted fans and outraged critics alike. This book takes a fascinating look at how our perceptions of beauty and normalcy can be profoundly altered.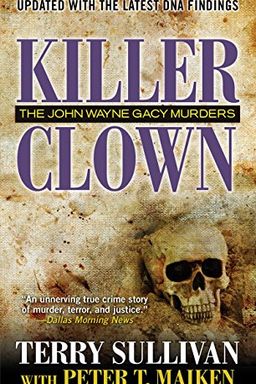 Discover the chilling true story of one of the most sadistic serial killers of all time. John Gacy was a model citizen and hospital volunteer, but few knew what lay buried beneath his house of horrors. When a teenaged boy disappeared in 1978, prosecutor Terry Sullivan led the greatest manhunt of his career that uncovered the gruesome discovery of 29 corpses of abused boys in Gacy's crawlspace and four others found in the nearby river. Follow Sullivan's shocking eyewitness account as he reconstructs the investigation, taking you inside the heart of a serial murder investigation and trial. This updated edition features new revelations using DNA evidence to confirm the identities of additional victims and 16 pages of dramatic photos.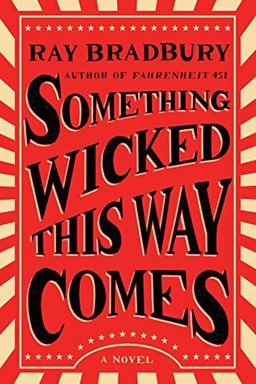 Step into the hypnotic and dark world of Ray Bradbury's masterpiece about a sinister carnival that brings terror to Green Town, Illinois. Cooger & Dark's Pandemonium Shadow Show promises to fulfill all desires, but at a terrible cost. Follow two friends who uncover its secrets and face the stuff of nightmares. Something Wicked This Way Comes is a timeless classic, suspenseful and frightening, that has endured in the American literary canon.
Twilight Eyes by Dean Koontz
The Chain by Adrian McKinty
Never Let Me Go by Kazuo Ishiguro
Dark Carnival by C. Elizabeth Vescio
Lord of the Flies by William Golding
Bad Clowns by Benjamin Radford