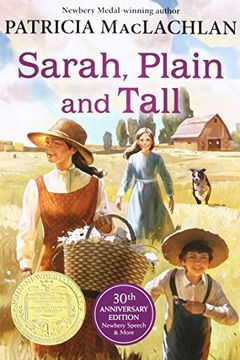 This timeless classic is perfect for lovers of historical fiction and beautiful language. Sarah, Plain and Tall explores themes of abandonment, loss, and love through the eyes of young Anna in the late nineteenth century. When Sarah arrives from Maine to answer Papa's advertisement for a wife and mother, Anna and her brother Caleb anxiously wait to see if she'll be nice, sing, and stay. The 30th Anniversary edition includes author Patricia MacLachlan's Newbery speech, a discussion guide, and a reading list.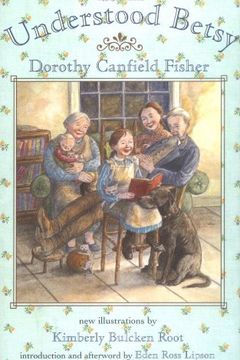 A sheltered young girl named Elizabeth Ann is forced to live with her "horrid" cousins in the wilds of Vermont when her aunt can no longer care for her. Initially shocked by country living, Elizabeth Ann learns to adapt to her new surroundings, gaining independence and responsibility along the way. This classic tale of personal growth and resilience has been delighting young readers for over a century.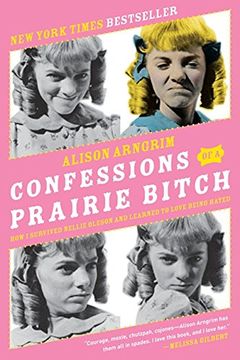 "Confessions of a Prairie Bitch" is a hilarious and heartwarming memoir by Alison Arngrim, known for her iconic role as the mischievous Nellie Oleson on "Little House on the Prairie". Through behind-the-scenes stories from the show, as well as her eccentric upbringing in West Hollywood and her work advocating for HIV awareness and abused children, Alison's book is a must-read for fans of the show, Melissa Gilbert's memoir, and Laura Ingalls Wilder's classic books.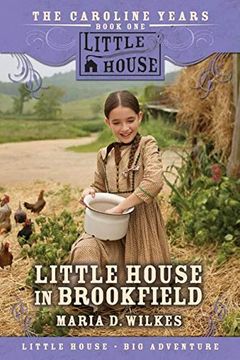 Discover the origins of Ma Ingalls in the beloved Little House series with the first book in the Caroline Years series. Follow Caroline Quiner in 1845 Wisconsin as she navigates life after her father's death, helping her family with farm chores, starting school, and experiencing new adventures. This middle grade novel is perfect for homeschooling tweens in grades 5 to 6 who want to stay engaged and entertained outside of the classroom.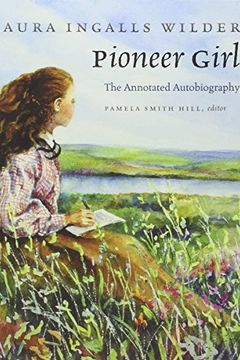 Follow the Ingalls family on their 16-year journey through several U.S. states and territories, as told through the decorated author's original manuscript. Pioneer Girl includes letters, photos, and newspapers to add context, giving readers a deeper understanding of Laura Ingalls Wilder's growth as a writer. The award-winning biography will introduce readers to the woman who brought the pioneer experience into the hearts of millions.
Follow Caroline Ingalls, "Ma" from the Little House books, as she embarks on a pioneer life with her family in 1870. Sarah Miller's authorized historical fiction brings to life the beauty, turmoil, and endless possibilities of the frontier. Caroline must draw on every ounce of strength to adapt to a new environment, give birth to her child, and build a new home from a rough log house. This captivating tale of family, fidelity, and survival reimagines the past and will enrapture readers of all ages.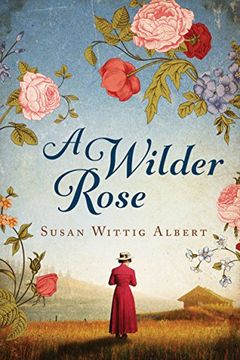 Step back into the world of Laura Ingalls Wilder's pioneer adventures with the captivating tale of her daughter, Rose Wilder Lane. Delve into the secret collaboration between Rose and her mother that brought The Little House books to life. Bestselling author Susan Wittig Albert reimagines the complicated mother-daughter relationship set against the Great Depression. Experience the vivid account of a literary deception in A Wilder Rose.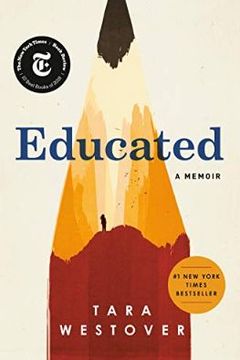 Discover the inspiring story of a young girl born into the harsh wilderness of Idaho and raised by survivalists who shunned modern medicine and education. Despite lacking any formal schooling, she taught herself enough to gain admittance into Brigham Young University, leading her on a journey of self-invention that took her across oceans and continents to prestigious universities. Educated is a powerful memoir about the transformative power of knowledge and the struggle for self-discovery.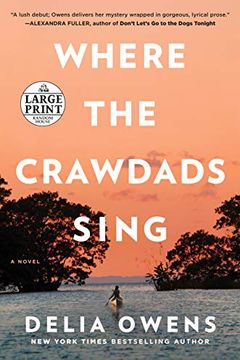 This captivating novel follows a young woman living in the wilds of North Carolina, known as the "Marsh Girl," who must navigate isolation and rumors from the townspeople. When a local man is found dead, she becomes a suspect, but her true story is one of survival and natural instinct. As she yearns for human connection, two young men become drawn to her wild beauty, but tragedy threatens to shatter her world.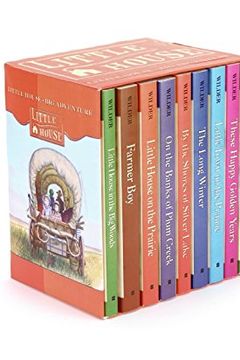 Experience life on the American frontier with this beloved series of nine books. From living in a cozy log house in the woods, to enduring harsh prairie winters and locust invasions, to building a new town on the shores of Silver Lake, follow Laura Ingalls Wilder and her family as they journey through life's challenges and triumphs. With heartwarming relationships and themes of hard work and perseverance, this series is a classic for all ages.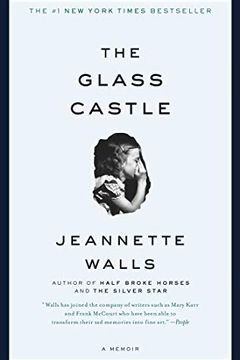 This moving memoir chronicles the author's upbringing with unconventional, nomadic parents who pushed their four children to embrace life and learn fearlessly. As dysfunction and financial troubles escalate, Jeannette and her siblings must rely on each other to survive and ultimately escape their tumultuous home. Despite their flaws, the author deeply loves and respects her complex parents, making this an uplifting story of triumph against all odds and unconditional familial love.
Prairie Lotus by Linda Sue Park
Fried Green Tomatoes at the Whistle Stop Cafe by Fannie Flagg
Little House 5-Book Collection by Laura Ingalls Wilder
On the Banks of Plum Creek by Laura Ingalls Wilder
In Grandma's Attic by Arleta Richardson
The Little House Cookbook by Barbara M Walker
Pilgrim at Tinker Creek by Annie Dillard
My Side of the Mountain by Jean Craighead George
Betsy-Tacy by Maud Hart Lovelace
The Birchbark House by Louise Erdrich
The Porcupine Year by Louise Erdrich
Grandfather's Dance by Patricia MacLachlan
Old Town in the Green Groves by Cynthia Rylant
A Little House Picture Book Treasury by Laura Ingalls Wilder
Little House in the Highlands by Melissa Wiley
My Prairie Cookbook by Melissa Gilbert
Happy Little Family by Rebecca Caudill
The World of Laura Ingalls Wilder by Marta McDowell
Hattie Big Sky by Kirby Larson
100 Ways to Love Your Husband/Wife Bundle by Matt Jacobson
Love, Mary Elisabeth by Christy Martenson
Lumber Camp Library by Natalie Kinsey-Warnock
Voyage on the Great Titanic by Ellen Emerson White
Boston Jane by Jennifer L. Holm
Frontier House by Simon Shaw
Up a Road Slowly by Irene Hunt
SkylarkHarper Trophy by Patricia Maclachlan
Caleb's Story by Patricia MacLachlan
Little House by Boston Bay by Melissa Wiley
A Long Way From Chicago by Richard Peck
More Perfect than the Moon by Patricia MacLachlan
Unusual Chickens for the Exceptional Poultry Farmer by Kelly Jones
Elijah of Buxton by Christopher Paul Curtis
The Detective's Assistant by Kate Hannigan
Blue Mountain by Martine Leavitt
Little House on Rocky Ridge by Roger Lea MacBride
Lizzie Bright and the Buckminster Boy by Gary D. Schmidt
The Cabin Faced West by Jean Fritz
The Homesman by Glendon Swarthout
Bright Island by Mabel L. Robinson
Bo at Ballard Creek by Kirkpatrick Hill
The Oregon Trail by Rinker Buck
May B. by Caroline Starr Rose
Our Only May Amelia by Jennifer L Holm
Hattie Ever After by Kirby Larson
The Bears on Hemlock Mountain by Alice Dalgliesh
Out of the Dust by Karen Hesse
The Ballad of Lucy Whipple by Karen Cushman
Thimble Summer by Elizabeth Enright
West of the Moon by Margi Preus
The Cure for Death by Lightning by Gail Anderson-dargatz
The Thing About Luck by Cynthia Kadohata
In the Footsteps of Crazy Horse by Joseph Marshall
Prairie Tale by Melissa Gilbert
Preacher's Boy by Katherine Paterson
The Wilder Life by Wendy McClure
Pioneer Girl by Bich Minh Nguyen
Turkey Red by Esther Loewen Vogt
Flat Broke with Two Goats by Jennifer McGaha