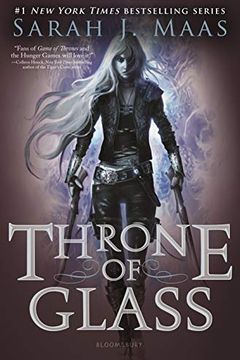 When magic has disappeared from the land, a vicious king reigns from his throne of glass. In a brutal competition to find the greatest assassin in the kingdom, a female assassin named Celaena Sardothien fights not to kill, but to win her freedom. As her competitors start dying, one by one, Celaena's fight for freedom becomes a desperate quest to uncover the source of the evil before it destroys her world. With a provocative Crown Prince and a loyal Captain of the Guard by her side, she'll need every ounce of skill to survive.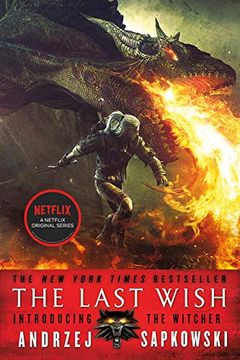 Enter the world of Geralt of Rivia, a witcher who annihilates the monsters that terrify the globe. But not all that seems evil is, and not all that seems good is. For fans of The Witcher video game, The Last Wish is the beginning of an epic fantasy book series, filled with cunning sorcery, merciless assassinations, and fairy tale truths. This special collector's edition is a must-read for both Witcher fans and those new to the series.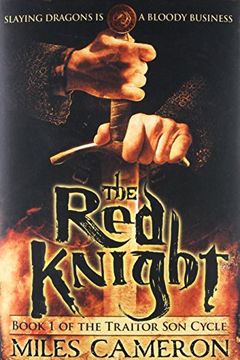 Join the Red Knight on an epic adventure filled with magic, mercenaries, and war. This debut fantasy by Miles Cameron is action-packed and full of intrigue. When the Red Knight takes on the daunting task of leading a company of mercenaries against deadly creatures of the Wild, he must use all of his advantages to turn a profit. But what begins as just another job turns into a full-blown war. Fans of Mark Lawrence, John Gwynne, and Brian McClellan won't want to miss this intricate and captivating novel.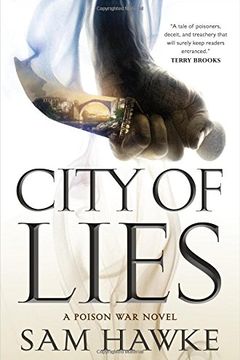 This epic fantasy debut follows Jovan, a master of poisons and chemicals, who must protect the Chancellor's family from treachery when the city is besieged by an army and the Chancellor succumbs to an unknown poison. With his sister Kalina, Jovan must save their city-state from both human and supernatural threats. Perfect for fans of Robin Hobb and Naomi Novik.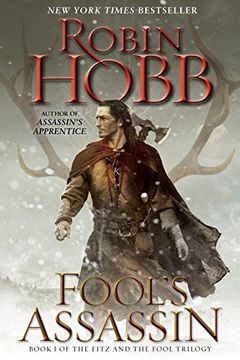 A man living in peace with his wife is revealed to be a former assassin and convicted user of Beast-magic. When a mysterious messenger arrives and then disappears, his violent past comes back to haunt him. Will anyone be safe?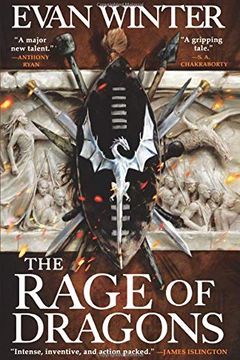 In this epic fantasy, an everlasting war has left the Omehi people desperate for survival. While few are born with magical gifts, most are destined to fight and die. But when tragedy strikes, Tau is consumed by his desire for revenge and will stop at nothing to become the greatest swordsman and take down those who wronged him. This debut novel has readers raving and has won the Reddit/Fantasy Award for Best Debut Fantasy Novel.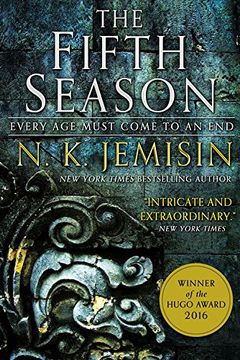 In a world familiar with struggle, a land known as the Stillness is torn apart when three terrible events occur in a single day. A schoolteacher, Essun must navigate through the fall of an empire, a world-changing rift, and the kidnapping of her daughter. Armed with the power of the earth and willing to break the world apart to save her child, Essun is a force to be reckoned with in this riveting tale.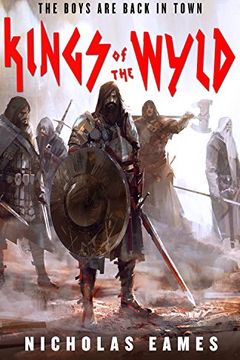 A retired group of once-feared mercenaries reunite for a dangerous mission: to rescue a friend's daughter from a city under siege by an enemy army. It's an all-or-nothing mission that calls for bravery, cunning and a lot of luck. Join the band as they journey across the dangerous Heartwyld in an epic adventure full of battles and surprises.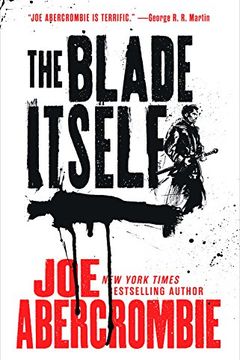 This gritty debut novel from a bestselling author follows the intertwined stories of a barbarian, a nobleman, and an inquisitor as they navigate a world on the brink of war. With a cast of unforgettable characters and a sharp, witty tone, this noir fantasy is not to be missed.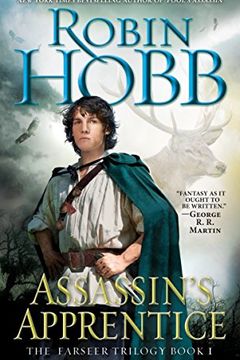 Follow the journey of young Fitz, a royal bastard cast out into the world. With a magical link to animals known as the Wit, Fitz finds solace in companionship. But he must give up his old ways when he is adopted into the royal household, and trade them for courtly manners and the art of assassination. Experience the perilous magic of the Wit and the dangers that come with being a royal assassin in this captivating tale.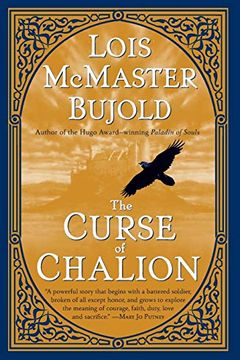 A broken man named Cazaril is named secretary-tutor to the strong-willed sister of the next ruler. However, this leads him to the royal court of Cardegoss where he fears his enemies will take over. The House of Chalion is cursed and only the use of forbidden magic can protect the Royesse Iselle. This act will mark him as a tool of the miraculous and trap him in a lethal maze of demonic paradox.
The Poppy War by R. F Kuang
A Mark of Kings by Bryce O'Connor
The Killing Fog by Jeff Wheeler
Sinister Magic by Lindsay Buroker
Forest Dragon by D. K. Holmberg
Fae Captive by Sarah K. L. Wilson
North American Lake Monsters by Nathan Ballingrud
The Sapphire Eruption by I. M. Redwright
The Traitor God by Cameron Johnston
Trail of Lightning by Rebecca Roanhorse
Monstress Volume 1 by Marjorie Liu
Black Sun Rising by C. S. Friedman
Ranger's Oath by Blake Arthur Peel
The Broken Crown by Michelle West
The Heresy Within by Rob J. Hayes
We Hunt the Flame by Hafsah Faizal
Discount Armageddon by Seanan McGuire
Fledgling by Octavia E. Butler
Prince of Thorns by Mark Lawrence
Court of Ruins by Jenna Wolfhart
The Changeling by Victor Lavalle
Furyborn by Claire Legrand
Darkmage by M. L. Spencer
Plenilune by Jennifer Freitag
David Mogo Godhunter by Suyi Davies Okungbowa
The Axe and the Throne by M. D. Ireman
Markswoman by Rati Mehrotra
Smiler's Fair by Rebecca Levene
The Monster of Elendhaven by Jennifer Giesbrecht
Wintersong by S. Jae-Jones
The Mirror Empire by Kameron Hurley
A Wind from the Wilderness by Suzannah Rowntree
The Court of Broken Knives by Anna Smith Spark