Best Books About Singapore
This award-winning book is a collection of original and striking stories that explore the complexities of Singapore and its people. Meet a heartbroken Laundromat owner, two middle-aged women in the Galápagos, and more. Reimagining national icons and tackling issues of prestige anxiety, moral relativism, and human connection, this debut by Amanda Lee Koe is a must-read.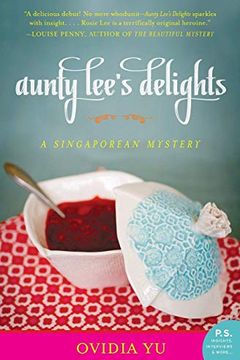 A deliciously intriguing mystery set in Singapore, Aunty Lee's Delights follows Rosie Lee, a widow turned culinary entrepreneur and amateur sleuth, as she investigates a murder and a disappearance that may be connected. With a cast of diverse characters, including a henpecked stepson, a gay couple, and an elderly Australian tourist couple, readers are taken on a charming and witty journey through Singapore's vibrant food scene and cultural tensions. Full of love, friendship, and of course, home cooking, this spicy mystery is a delightful read.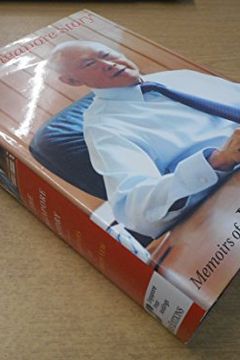 Discover the incredible history of how one man built a thriving nation from a tiny island with this unprecedented guide to nation-building. Gain unparalleled insight into the mind of a visionary leader who transformed a struggling community into a global powerhouse. This book is a must-read for anyone interested in politics, history, or leadership.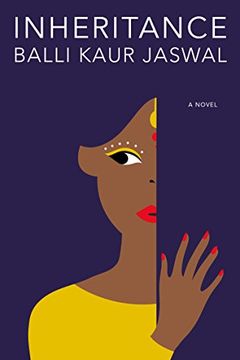 Family, tradition, and identity collide in this award-winning novel. A teenage girl's disappearance causes a ripple effect that threatens to fracture her Punjabi Sikh family. Against the backdrop of shifting attitudes in Singapore, each family member must navigate changing norms around castes, youth culture, sex and gender roles, identity, and belonging. Inheritance is a poignant examination of the human struggle to find truth within oneself and within one's family.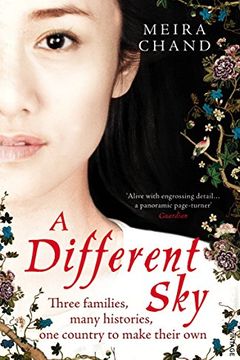 Discover the captivating tale of three young people questioning their place in Singapore's vibrant and diverse community in the 1920s. With each coming from vastly different backgrounds, including a Chinese dynasty, a Eurasian family, and a recent Indian immigrant, Mei Lan, Howard, and Raj yearn for acceptance and success amidst societal and cultural challenges. Follow their struggles as they navigate through three decades of Singapore's history, leading up to the Japanese occupation during WWII. A Different Sky offers a richly evocative portrayal of Singapore's past through unforgettable characters and their compelling stories.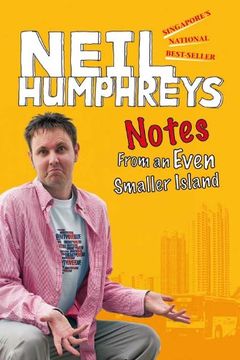 Experience the colorful and diverse culture of Singapore through the eyes of Neil Humphreys. In "Notes from an Even Smaller Island," the author takes a witty and insightful look at all aspects of Singaporean life, from the "hard" determined aunties to the materialistic younger generation. Explore Singaporean culture, language, and attitudes with candid humor and honest perceptions. A delightful portrait of Singapore and its people that will have you laughing and learning along the way.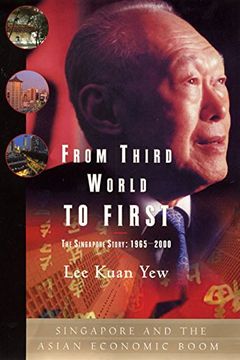 Discover the incredible story of a tiny island trading post that transformed against all odds into a thriving Asian metropolis with world-class infrastructure, the fourth highest per capita income, and a global reputation as the city of the future. Follow the charismatic founding father of Singapore, Lee Kuan Yew, as he chronicles the miraculous history of this nation, starting from the devastation of the Second World War to the formation of an army, wiping out corruption, and implementing groundbreaking public housing, a national airline and airport. Lee Kuan Yew's personal records and notes combined with previously unpublished official records provide a fascinating insight into this fearless leader's unorthodox approaches to politics and his visionary influence on world affairs, navigating the shifting tides of international relations with America, China, and Taiwan. His candid portraits include political peers such as Margaret Thatcher and Ronald Reagan, Jiang Zemin and Deng Xiaoping. This illuminating book paints an inspiring story of ambition, resilience and the vision of a great leader.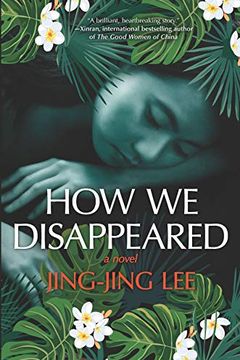 This emotionally powerful debut novel explores the horror of sexual slavery during WWII, as Wang Di is kidnapped and forced into a brothel by Japanese troops. Sixty years later, her story still haunts her, and her grandson Kevin sets out to uncover the truth. The book weaves two timelines to reveal a little-known period of history, showcasing the bravery and resilience of women in the face of unthinkable cruelty. This is a touching and unforgettable read about confronting the past, the bonds of family, and human resilience.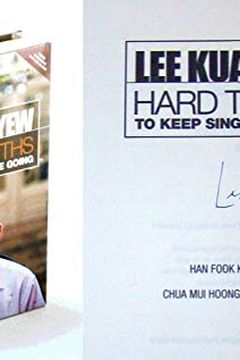 Get a glimpse into the mind of Singapore's most influential leader through this thought-provoking and controversial book. Lee Kuan Yew opens up in interviews spanning 32 hours, discussing topics such as his political opponents, the future of Singapore's younger leaders, and how growing religiosity will affect the nation's future. With 64 pages of photographs and a DVD insert, readers get an in-depth understanding of Lee and his vision for the island nation.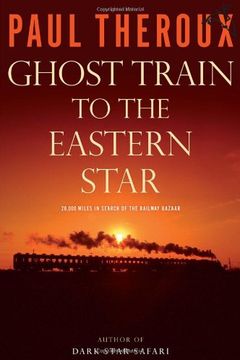 Ghost Train to the Eastern Star follows author Paul Theroux as he embarks on an epic train journey through Asia, three decades after he first did so. He witnesses firsthand the incredible changes that have occurred, from the collapse of the Soviet Union to the rise of China. He encounters adventures along the way, from sparring with Nobel laureate Orhan Pamuk to surviving a week-long bender on the Trans-Siberian Railroad. Theroux's curiosity and eye for detail never fail to inspire, enlighten, inform, and entertain.
The River's Song by Suchen Christine Lim
Singapore by Mark Ravinder Frost
Lonely Planet Singapore by Lonely Planet
Parties and Politics by Hussin Mutalib
Find and Seek Singapore by Sally Roydhouse
The Frangipani Tree Mystery by Ovidia Yu
The Great Railway Bazaar by Paul Theroux
The Singapore Grip by J. G. Farrell
Nimita's Place by Akshita Nanda
Sarah's Great Adventures by Madeline Beale