Best Books on Lucid Dreaming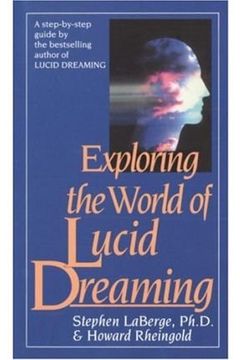 Discover how to scientifically influence your dreams with this practical workbook. Based on extensive research at Stanford University, explore the world of lucid dreaming to gain greater confidence and problem-solving skills. This book goes beyond pop dream psychology, drawing from the teachings of Tibetan dream yogis and other scientists to improve your creativity and more.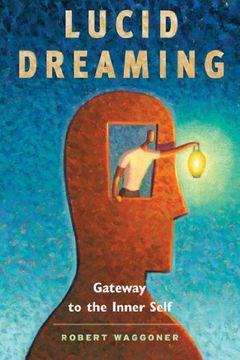 Explore the fascinating realm of lucid dreaming with this inspiring book. Written by an expert lucid dreamer, it delves beyond psychology and religion to reveal the Inner Self. Robert Waggoner's transformative experiences will leave you intrigued and curious to delve deeper into your own dream world. Discover the 5 stages of lucid dreaming and learn how to advance in this relaxing and insightful state. Perfect for anyone interested in consciousness, identity, and the definition of reality.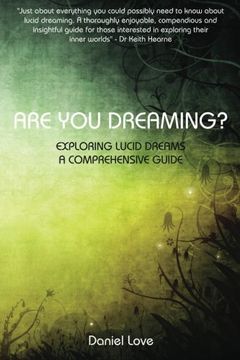 Explore the Universe Inside Your Mind with Lucid Dreaming. Discover the power of becoming aware that you're dreaming while you're doing it, and gain almost unlimited control over your dreams. With this scientifically-verified skill, you can also enhance your waking life, increase creativity, confidence, problem-solving and more. In this comprehensive and modern guide to lucid dreaming, expert oneirologist Daniel Love brings the subject fully up to date with the latest discoveries, research, and techniques. Unlock the hidden potential of your dreams with this accessible and in-depth guide for beginners and advanced lucid dreamers alike.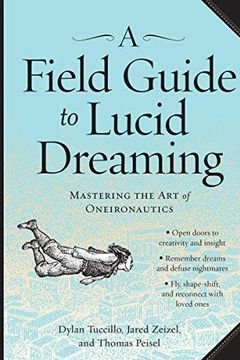 Discover the world of lucid dreaming with this step-by-step guide. Imagine being "lucid" in your dreams, consciously in control of every adventure (yes, you can even fly!). This guide offers tips for creative thinking, healing, inspiration, and self-knowledge. Learn how to become lucid, identify waking and sleeping states, and even use dreams to solve problems. Explore your inner landscape and awaken to a whole new world of possibilities.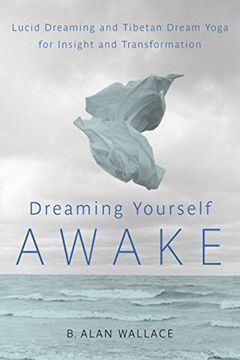 Learn how to alter your dream reality by becoming a lucid dreamer. This book provides a range of techniques to get you started, but author B. Alan Wallace goes further by showing you how to use lucid dreaming for creativity, problem-solving, and self-knowledge. He then explores Tibetan Buddhist dream yoga methods to attain profound insights. Experience some of life's greatest adventures while sound asleep with Dreaming Yourself Awake.
Discover the transformative power of dream and sleep yoga with this guide by Tenzin Wangyal Rinpoche. Learn how to carry your practice into sleep and maintain awareness during deep sleep. With detailed instructions for dream yoga and sleep yoga, you'll have access to advanced practices for achieving liberation. This book offers powerful methods for growing on the path to true freedom and happiness.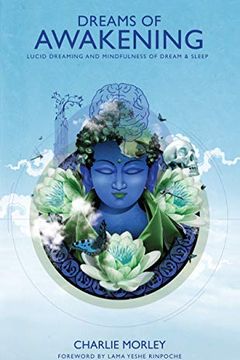 Explore the fascinating world of lucid dreaming with this innovative book. Offering a comprehensive guide to the theory and practices of both Western and Tibetan Buddhist lucid dreaming, the author delves into techniques such as mindfulness of dream and sleep. Learn how to train your mind to gain greater control over your dreams for a more engaging and meaningful dream life.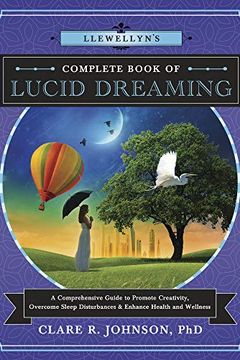 Unlock the power of lucid dreaming to create a happier, more aware life. This comprehensive guide offers practical techniques and activities for exploring the depths of reality through lucid dreams. Written by an international expert, it includes cutting-edge science and inspiring stories of life-changing experiences. Whether you're a novice dreamer or an experienced practitioner, this book provides valuable insights for unlocking the true potential of your inner universe.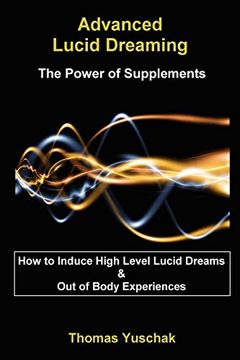 Lucid, dream, dreaming, OBE, astral, dreams, psychic, OBEs, LD, LDS...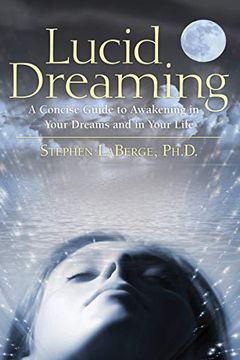 Lucid Dreaming
A Concise Guide to Awakening in Your Dreams and in Your Life
Experience the power of lucid dreaming and unlock new realms of creativity and emotional healing. In "Lucid Dreaming: A Concise Guide to Awakening in Your Dreams and in Your Life," Stephen LaBerge shares over 20 years of research on becoming fully conscious in the dream state. This guide offers easy-to-learn techniques and practices, including LaBerge's breakthrough MILD technique for increasing your chances of lucid dreaming. Take a guided journey and enjoy the nightly exploration of your dreams with digital access to audio tracks included.
The Art of Lucid Dreaming by Clare R. Johnson
The Lucid Dreamer by Malcolm Godwin
Sleep Paralysis by Ryan Hurd
The Conscious Exploration of Dreaming by Janice E. Brooks
The Art of Dreaming by Carlos Castaneda
Lucid Dreaming Made Easy by Charlie Morley
Lucid Dreaming, Plain and Simple by Robert Waggoner
Lucid Dreaming by Celia Green
Mindful Dreaming by Clare R. Johnson