Best Cybersecurity Books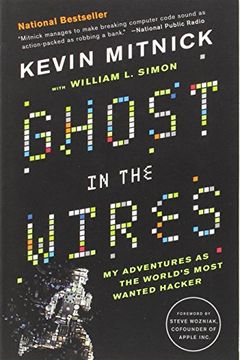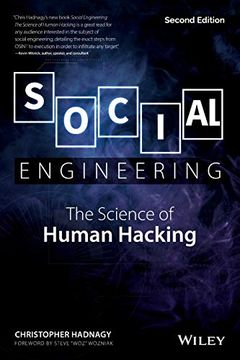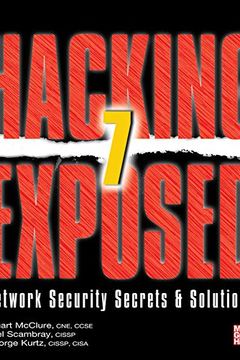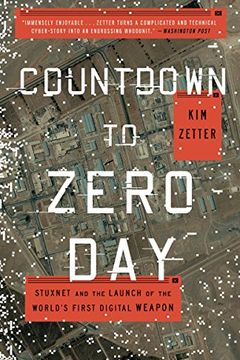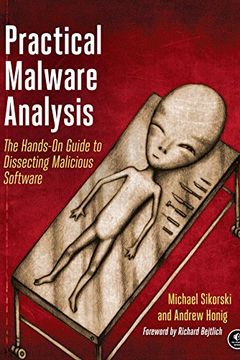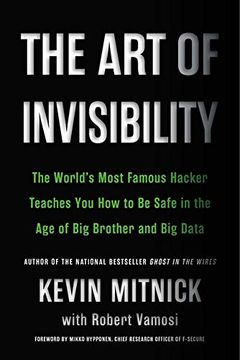 The Art of Invisibility
The World's Most Famous Hacker Teaches You How to Be Safe in the Age of Big Brother and Big Data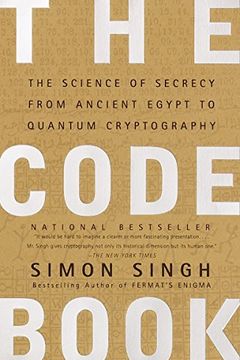 The Code Book
The Science of Secrecy from Ancient Egypt to Quantum Cryptography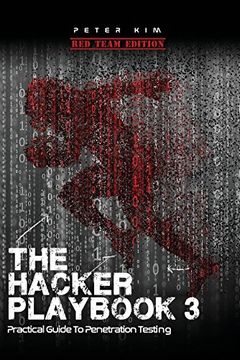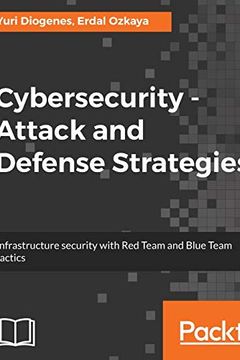 Cybersecurity – Attack and Defense Strategies, Second Edition is a completely revised new edition of the bestselling book, covering the very latest security threats and defense mechanisms including a detailed overview of Cloud Security Posture Management (CSPM) and an assessment of the current threat landscape, with additional focus on new IoT thre...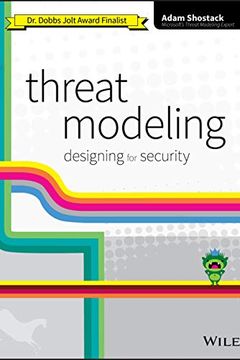 The Practice of Network Security Monitoring by Richard Bejtlich
The Hacker Playbook by Peter Kim
Cybersecurity Essentials by Charles J. Brooks
Cybersecurity for Beginners by Raef Meeuwisse
Dark Territory by Fred Kaplan
The Art of Deception by Kevin Mitnick
The Secret to Cybersecurity by Scott Augenbaum
Hacked Again by Scott N. Schober
Applied Network Security Monitoring by Chris Sanders
Tribe of Hackers by Marcus J. Carey
Network Security Assessment by Chris McNab
We Are Anonymous by Parmy Olson
The CERT Guide to Insider Threats by Dawn M. Cappelli
Cult of the Dead Cow by Joseph Menn
Cyber War by Richard A. Clarke
The Cuckoo's Egg by Cliff Stoll
Sandworm by Andy Greenberg
CompTIA Security+ Get Certified Get Ahead by Darril Gibson
The Web Application Hacker's Handbook by Dafydd Stuttard
The Hacker Playbook 2 by Peter Kim
Penetration Testing by Georgia Weidman
The Tao of Network Security Monitoring by Richard Bejtlich
Effective Cybersecurity by William Stallings
Protecting Your Internet Identity by Ted Claypoole
Windows Internals, Part 1 by Pavel Yosifovich
Cybersecurity Blue Team Toolkit by Nadean H. Tanner
Information Assurance Handbook by Schou Hernandez
The Fifth Domain by Richard A. Clarke, Robert K. Knake
The Art of Memory Forensics by Michael Hale Ligh
Online Danger by Eric Cole
A Bug Hunter's Diary by Tobias Klein
Cybersecurity and Cyberwar by P. W. Singer
The Cyber Effect by Mary Aiken
Security Metrics, A Beginner's Guide by Caroline Wong
Permanent Record by Edward Snowden
The Phoenix Project by Gene Kim
Cyber Minds by Shira Rubinoff
The Perfect Weapon by David E. Sanger
The DevOps Handbook by Gene Kim
Blue Team Field Manual by Alan J White
Advanced Penetration Testing by Wil Allsopp
The IDA Pro Book by Chris Eagle
How to Measure Anything in Cybersecurity Risk by Douglas W. Hubbard
Black Hat Python by Justin Seitz
Attacking Network Protocols by James Forshaw
Women Know Cyber by Steve Morgan
Thinking Security by Steven M. Bellovin
Cybersecurity by Rob Arnold
Gray Hat Hacking The Ethical Hacker's Handbook by Daniel Regalado
The Social Engineer's Playbook by Jeremiah Talamantes
Defensive Security Handbook by Lee Brotherston
Alice and Bob Learn Application Security by Tanya Janca
The Computer Incident Response Planning Handbook by N. K. McCarthy
Applied Cryptography by Bruce Schneier
Future Crimes by Marc Goodman
Blue Team Handbook by Don Murdoch GSE
Data and Goliath by Bruce Schneier
The Smartest Person in the Room by Christian Espinosa
Cybersecurity by Dr. Erdal Ozkaya
Cyber Warfare – Truth, Tactics, and Strategies by Dr. Chase Cunningham
Cybersecurity Is Everybody's Business by Scott N. Schober, Craig W. Schober
Cybersecurity Ops with Bash by Paul Troncone, Carl Albing Ph. D.
Hackable by Ted Harrington
Cybersecurity Law by Shimon Brathwaite
The Art of Computer Virus Research and Defense by Peter Szor
Network Security Through Data Analysis by Michael Collins
DarkMarket by Misha Glenny
Move Fast and Break Things by Jonathan Taplin