Best Cybersecurity Books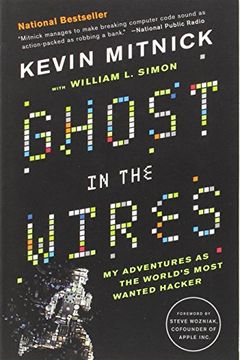 Follow the escapades of a legendary hacker as he bypasses the security measures of big corporations like Sun Microsystems, Digital Equipment Corporation, and Nokia. In Ghost in the Wires, the author provides a first-hand account of his passion for trickery and adventure. This memoir offers a complete retelling of his exploits and is the most comprehensive book on the subject to date.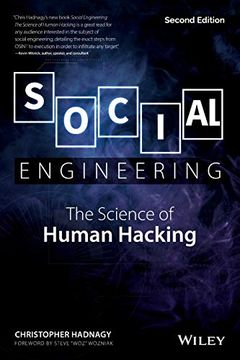 Discover the crafty side of hacking with "Social Engineering: The Science of Human Hacking." Expert Christopher Hadnagy explains techniques used to gain access to sensitive spaces, relying on human faults rather than traditional hacking methods. Updated in the second edition with current methods and scientific studies, learn how to recognize, predict, and prevent social engineering tactics. Protect yourself and your company with effective counter-measures and stay ahead of even the most malicious social engineers with this essential guide.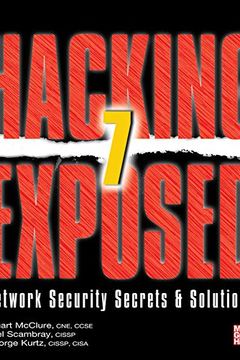 This computer security book is a must-read for businesses and consumers alike. "Hacking Exposed 7" covers advanced persistent threats, wireless security, malware, and more to keep you up-to-date on the latest security measures. The book uses technical rigor and from-the-trenches experience to make computer technology usage and deployments safer and more secure. With a new "5 Deployments" approach and updated information on Microsoft Windows Server 2010, Cisco, and data theft, this book is a valuable tool for anyone interested in computer security.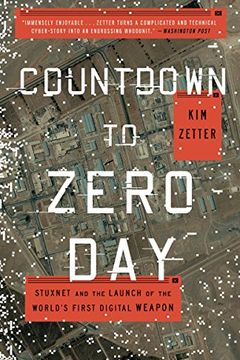 Countdown to Zero Day explores the world of cyber warfare and tells the gripping story of the Stuxnet virus that sabotaged Iran's nuclear efforts. Author Kim Zetter shows how a digital attack can be as destructive as a nuclear bomb and how vulnerable our critical systems are to similar attacks from nation-state adversaries and anonymous hackers. This eye-opening book also takes readers inside the flourishing zero-day "grey markets," where intelligence agencies and militaries pay huge sums for the malicious code they need to carry out infiltrations and attacks. A comprehensive and prescient read for anyone interested in technology and security.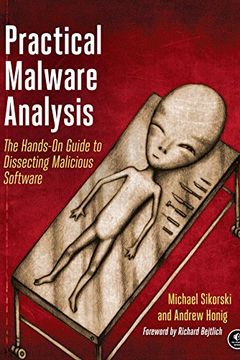 Discover the tools and techniques used by professional analysts to safely analyze, debug, and disassemble any malicious software that comes your way. Practical Malware Analysis teaches you how to overcome malware tricks and analyze special cases of malware with real-life examples. Hands-on labs challenge you to practice and synthesize your skills, ensuring you have what it takes to succeed in the ever-changing world of malware analysis.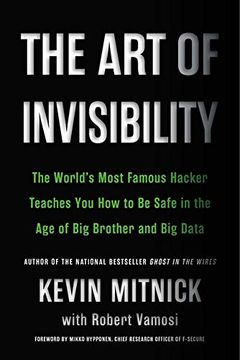 The Art of Invisibility
The World's Most Famous Hacker Teaches You How to Be Safe in the Age of Big Brother and Big Data
Learn to protect yourself in the age of Big Brother and Big Data. In this explosive yet practical book, the world's most famous hacker illustrates what is happening without your knowledge, and teaches you "the art of invisibility." He provides both online and real life tactics and inexpensive methods to protect you and your family, including advanced "elite" techniques to maximize your privacy. Invisibility isn't just for superheroes--privacy is a power you deserve and need in this modern age.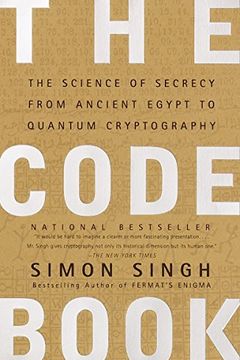 The Code Book
The Science of Secrecy from Ancient Egypt to Quantum Cryptography
This fascinating book delves into the history of encryption, outlining its evolution and revealing the profound effects codes have had on wars, nations, and individual lives. From Mary, Queen of Scots, to the Navajo Code Talkers, to the breakthrough that made internet commerce secure, The Code Book tells the story of secrecy as the most powerful intellectual weapon ever known. With in-depth technical explanations and portraits of notable figures, this book is both accessible and gripping, forever changing the reader's view of history and what drives it. It will make you wonder just how private your messages truly are.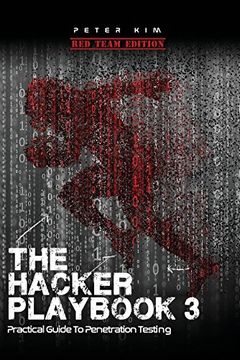 Become a pro-level hacker with The Hacker Playbook 3 - Red Team Edition. Learn new strategies, attacks, exploits, tips, and tricks to put yourself in the center of the action towards victory. This book focuses on real-world campaigns and attacks to answer why things are still broken in security, and how to accurately test and validate an organization's security program as a Red Teamer. With multiple virtual machines, testing environments, and custom THP tools, this lab-based book will take your offensive hacking skills, thought processes, and attack paths to the next level. Are you ready to break things?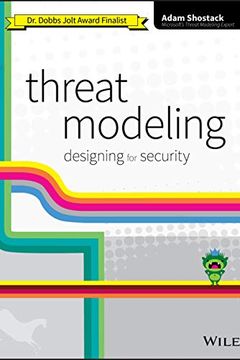 Learn how to adopt a structured approach to threat modeling with this comprehensive guide, which covers all methods and is up-to-date with the latest threats. Whether you're a security professional, software developer or systems manager with security responsibilities, this jargon-free and accessible introduction provides actionable advice without being tied to specific software, operating systems or languages. With tools, frameworks and examples to follow, you can break away from a technology-centered way of thinking and focus on threats and effective operational countermeasures. Don't view software security as an afterthought - make it a priority.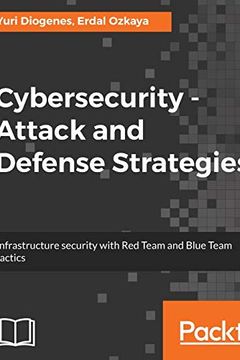 This comprehensive guide, by Yuri Diogenes and Erdal Ozkaya, delves into the evolving world of Cybersecurity. The second edition covers all the latest security threats and defense mechanisms, including Cloud Security Posture Management and insights into the current threat landscape. A must-read for anyone interested in IoT threats and cryptomining.
The Practice of Network Security Monitoring by Richard Bejtlich
The Hacker Playbook by Peter Kim
Cybersecurity Essentials by Charles J. Brooks
Dark Territory by Fred Kaplan
Cybersecurity for Beginners by Raef Meeuwisse
The Art of Deception by Kevin Mitnick
Hacked Again by Scott N. Schober
The Secret to Cybersecurity by Scott Augenbaum
Applied Network Security Monitoring by Chris Sanders
Network Security Assessment by Chris McNab
Tribe of Hackers by Marcus J. Carey
We Are Anonymous by Parmy Olson
The CERT Guide to Insider Threats by Dawn M. Cappelli
Cyber War by Richard A. Clarke
Cult of the Dead Cow by Joseph Menn
The Cuckoo's Egg by Cliff Stoll
Sandworm by Andy Greenberg
CompTIA Security+ Get Certified Get Ahead by Darril Gibson
Windows Internals, Part 1 by Pavel Yosifovich
The Web Application Hacker's Handbook by Dafydd Stuttard
The Hacker Playbook 2 by Peter Kim
The Fifth Domain by Richard A. Clarke, Robert K. Knake
Penetration Testing by Georgia Weidman
The Art of Memory Forensics by Michael Hale Ligh
The Tao of Network Security Monitoring by Richard Bejtlich
Protecting Your Internet Identity by Ted Claypoole
Effective Cybersecurity by William Stallings
Information Assurance Handbook by Schou Hernandez
Cybersecurity Blue Team Toolkit by Nadean H. Tanner
A Bug Hunter's Diary by Tobias Klein
Cybersecurity and Cyberwar by P. W. Singer
Online Danger by Eric Cole
The Cyber Effect by Mary Aiken
Security Metrics, A Beginner's Guide by Caroline Wong
Permanent Record by Edward Snowden
The Phoenix Project by Gene Kim
The DevOps Handbook by Gene Kim
The Perfect Weapon by David E. Sanger
Alice and Bob Learn Application Security by Tanya Janca
Cyber Minds by Shira Rubinoff
Applied Cryptography by Bruce Schneier
Blue Team Field Manual by Alan J White
Blue Team Handbook by Don Murdoch GSE
Future Crimes by Marc Goodman
Black Hat Python by Justin Seitz
The Smartest Person in the Room by Christian Espinosa
Advanced Penetration Testing by Wil Allsopp
Data and Goliath by Bruce Schneier
The IDA Pro Book by Chris Eagle
Cybersecurity by Dr. Erdal Ozkaya
Gray Hat Hacking The Ethical Hacker's Handbook by Daniel Regalado
How to Measure Anything in Cybersecurity Risk by Douglas W. Hubbard
Cyber Warfare – Truth, Tactics, and Strategies by Dr. Chase Cunningham
Cybersecurity Is Everybody's Business by Scott N. Schober, Craig W. Schober
Defensive Security Handbook by Lee Brotherston
Hackable by Ted Harrington
Women Know Cyber by Steve Morgan
Cybersecurity Ops with Bash by Paul Troncone, Carl Albing Ph. D.
Attacking Network Protocols by James Forshaw
Thinking Security by Steven M. Bellovin
The Social Engineer's Playbook by Jeremiah Talamantes
Cybersecurity by Rob Arnold
Cybersecurity Law by Shimon Brathwaite
The Art of Computer Virus Research and Defense by Peter Szor
The Computer Incident Response Planning Handbook by N. K. McCarthy
Network Security Through Data Analysis by Michael Collins
DarkMarket by Misha Glenny
Move Fast and Break Things by Jonathan Taplin