Best Fishing Books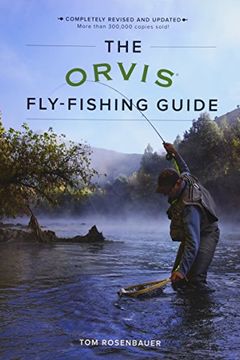 The Orvis Fly-Fishing Guide is the best-selling book for fly anglers! Whether you're a soon-to-be fly fisher looking for the right book to get you started or you're reasonably proficient at the sport and need a refresher course on tying knots for saltwater or the latest info on how to care for your waders or how to fish a dry fly in tricky currents...
Presenting 50 of the world's finest locations for fly fishing, the author describes the essence of fishing in exotic and beautiful locations. From Cuba to Kamchatka or the Florida Keys to Mongolia, this guide provides the information and inspiration for a more ambitious fishing adventure....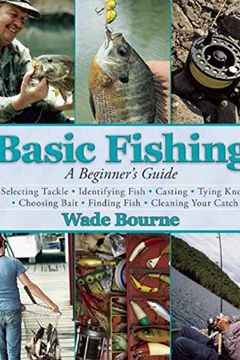 A great beginner's guide for new fishermen and those who want to learn to fish for fun, with advice on tackle, bait, boats, accessories, and more.New to fishing and have no idea how to start? With Basic Fishing, you'll be an accomplished angler in no time at all. Expert angler and award-winning outdoor writer Wade Bourne was taught to fish by his f...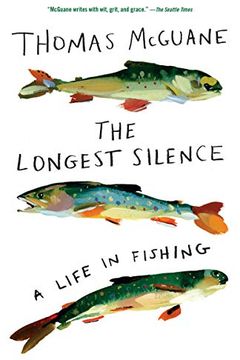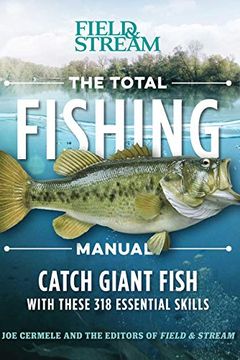 When it comes to fishing, nobody knows more than the writers and editors at Field & Stream magazine--unless it's the local guides, prizewinners, and other experts they interviewed for this book. The Total Fishing Manual is chock full of 318 field-tested tools, techniques and tactics, collected and written by the Field & Stream editors and accompani...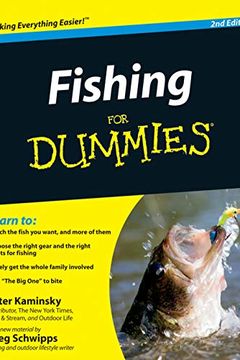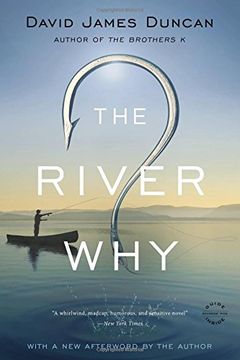 Kirk Deeter of Field & Stream and Charlie Meyers of the Denver Post, crack open their notebooks and share expert advice on flies, casting, reading the water, and much more.The mission of The Little Red Book of Fly Fishing is to demystify and un-complicate the tricks and tips that make a great trout fisher. There are no complicated physics lessons h...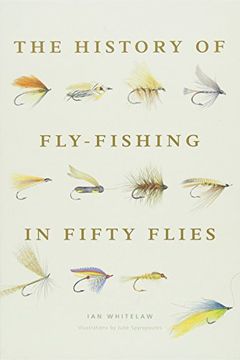 New York Times BestsellerThe History of Fly-Fishing in Fifty Flies recounts the history of a sport that dates back 2,000 years, focusing on milestone flies from the first feathered hook to contemporary patterns using cutting-edge materials. Among the countless fly patterns created over the centuries, these 50 have been carefully chosen to represent...
The Complete Book of Fishing Knots, Leaders, and Lines by Lindsey Philpott
Incredible--and True!--Fishing Stories by Shaun Morey
High Percentage Fishing by Josh Alwine
The Feather Thief by Kirk Wallace Johnson
Trout Bum by John Gierach
All Fishermen Are Liars by John Gierach
A Fly Rod of Your Own by John Gierach
Dumb Luck and the Kindness of Strangers by John Gierach
H Is for Hook by Judy Young
L.L. Bean Ultimate Book of Fly Fishing by MacAuley Lord
The Pocket Fishing Basics Guide by Wade Bourne
Fly Fishing for Beginners by Chris Hansen
Ken Schultz's Field Guide to Freshwater Fish by Ken Schultz
Tactical Fly Fishing by Devin Olsen
Kids Gone Fishin' by Dave Maas
Freshwater Fishing Tips & Techniques by Gene Kugach
Fishing with Kids by John Paxton
Peterson Field Guide to Freshwater Fishes, Second Edition by Lawrence M. Page
The Bug Book by Paul Weamer
Fly Fishing for Trout by Tom Rosenbauer
Handbook Of Hatches by Dave Hughes
The Orvis Guide to Small Stream Fly Fishing by Tom Rosenbauer
The Complete Guide to Surfcasting by Joe Cermele
Flywater by Grant McClintock
Joan Wulff's New Fly-Casting Techniques by Joan Wulff
On the Water by Guy de la Valdene
BugWater by Arlen Thomason
A Rough Guide to the Heart by Pam Houston
Simple Fly Fishing by Yvon Chouinard
Lefty Kreh's Presenting the Fly by Lefty Kreh
Light Years by Le Anne Schreiber
52 Rivers by Shelley Walchak
First steps in fishing by Richard Blackburn
The Art of Angling by Henry Hughes
Hemingway on Fishing by Ernest Hemingway
Saltwater Fishing Made Easy by Martin Pollizotto
Lords of the Fly by Monte Burke
The Optimist by David Coggins
How to Think Like a Fish by Jeremy Wade
The Berenstain Bears by Mike Berenstain
Edison's Tackle Box by Meghan Colvin
Ken Schultz's Field Guide to Saltwater Fish by Ken Schultz
The Three Little Bass and the Big Bad Gar by James R. Miller
OutdoorIQ Ultimate Fishing Guide Just For Kids! by Dave D. Shellhaas, Steve A. Shellhaas
250 Amazing Fishing Tips by Lamar Underwood
Fishing (A Golden Guide from St. Martin's Press) by George S. Fichter, Phil Francis
My Awesome Guide to Freshwater Fishing by John Paxton
The Ultimate Guide to Kayak Fishing by Joel Spring
The Essence of Flycasting by Mel Krieger
Kayak Fishing by Chris Lutz
Kayak Fishing by Cory Routh
Saltwater Kayak Fishing by Chris Lutz
Double Whammy by Carl Hiaasen
Fly-Fishing the 41st by James Prosek
Fishing The Total Fishing Guide For A Novice by Mathew Orton
Hand Over Hand by Alma Fullerton
Down by the River by Andrew Weiner
Fishing with Grandma by Susan Avingaq
The Citizen's Guide to Planning by Christopher Duerksen
Fly Fishing Made Easy by Dave Card
Hooked by Tommy Greenwald