Best Fishing Books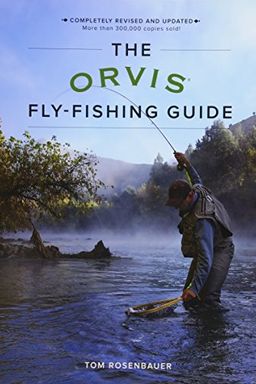 This comprehensive guide is a must-read for all fly anglers! With information on everything from tackle selection and care to new techniques like Tenkara and Czech nymphing, this best-selling book has the latest and most trustworthy advice. Learn casting with instructive line drawings, tactics for stream, stillwater, and salt, and how to fish all major gamefish. Plus, a new chapter on conservation and stream etiquette makes this guide a great read for all fly fishing enthusiasts.
This collection of Western American tales is centered around the pleasures of fly-fishing, logging, and family, but also includes colorful characters such as drunks, loggers, card sharks, and whores. Written by beloved author Norman Maclean, A River Runs through It and Other Stories was once rejected for "having trees in it," but has since become recognized as a classic. This newly redesigned edition features a new foreword by Robert Redford, director of the Academy Award-winning film adaptation. Maclean's beautiful prose and understated emotional insights will introduce a fresh audience to his superb storytelling.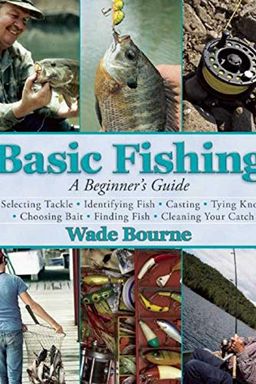 Learn to fish for fun and become an accomplished angler with Basic Fishing! This beginner's guide covers everything from selecting equipment and finding good fishing spots to cooking and cleaning your catch. Expert angler Wade Bourne shares his expertise in a step-by-step format, complete with vivid photographs and diagrams. Great for families looking to bond in the great outdoors, this book provides practical advice on fishing while also celebrating the joy of the activity as it's passed down from generation to generation. Skyhorse Publishing offers a broad range of fishing books, including titles on fly fishing, bait fishing, and more.
Embark on an unforgettable fly fishing journey with this guide to 50 of the most breathtaking and captivating locations around the globe. From the picturesque Colorado River to the enchanting fjords of New Zealand, immerse yourself in the essence of fly fishing in exotic and scenic spots. Whether you're a skilled angler or simply seeking the inspiration for your next angling escapade, this book is a must-read.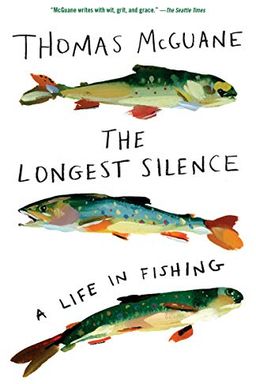 Get lost in a world of fishing with The Longest Silence, a collection of forty essays that cover everything from tarpon in Florida to trout in Montana. Written by the highly acclaimed author of Ninety-two in the Shade, this book introduces us to unique characters and unearths the beauty in the sport of fly fishing. Infused with humor and reverence for nature, The Longest Silence is a must-read for any angler or outdoor enthusiast.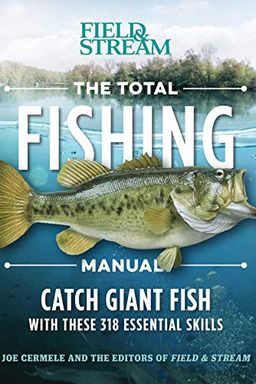 Learn everything you need to know about fishing with The Total Fishing Manual! This comprehensive guide includes 318 field-tested tools, techniques, and tactics for catching more fish in every type of water. From customized equipment to professional tips for finding different types of fish, this book has everything you need to make your next fishing trip a success. Perfect for beginners and experienced anglers alike.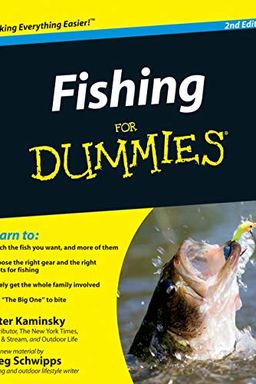 Master the art of fishing and reel in your biggest catch yet with Fishing for Dummies. Discover expert tips and techniques for catching trout, carp, bass, bonefish, and more. Learn about the latest fishing equipment and electronics, and perfect your casting methods with helpful illustrations. Whether you're a seasoned angler or a beginner, this guide will help you make every fishing trip more rewarding.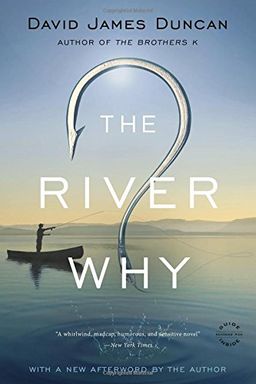 A humorous coming-of-age story about a young fly fisherman's quest for self-discovery and spiritual enlightenment in the stunning Pacific Northwest. The River Why blends reflections on nature, family, and love with uproarious comedy, leaving the reader forever changed by its explorations of the human connection to the natural world.
This expertly written guide demystifies the art of trout fishing with no complicated physics lessons. Written by Kirk Deeter of Field & Stream and Charlie Meyers of the Denver Post, this book covers essential topics like casting, reading the water, and fly selection. With 240 tips, it's an insightful and entertaining guide suited for both novices and experts in the sport of fly fishing.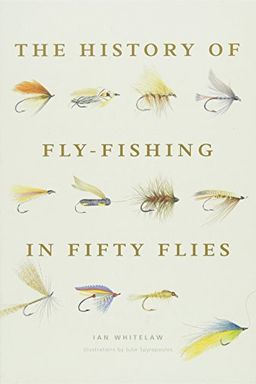 "Take a journey through the 2,000 year old sport of fly-fishing with 'History of Fly-Fishing in Fifty Flies'. This New York Times Bestseller focuses on milestone flies that represent the development of fly-fishing techniques, rods, lines, and reels. Explore the spread of this addictive sport throughout the world and discover tying tips, profiles of key characters, and detailed explanations of techniques. This book is an engaging companion for anyone interested in the evolution of this fascinating sport."
The Orvis Guide to Beginning Fly Fishing by The Orvis Company
Incredible--and True!--Fishing Stories by Shaun Morey
The Complete Book of Fishing Knots, Leaders, and Lines by Lindsey Philpott
High Percentage Fishing by Josh Alwine
Trout Bum by John Gierach
All Fishermen Are Liars by John Gierach
Dumb Luck and the Kindness of Strangers by John Gierach
Ken Schultz's Field Guide to Freshwater Fish by Ken Schultz
A Fly Rod of Your Own by John Gierach
Tactical Fly Fishing by Devin Olsen
Kids Gone Fishin' by Dave Maas
L.L. Bean Ultimate Book of Fly Fishing by MacAuley Lord
Freshwater Fishing Tips & Techniques by Gene Kugach
H Is for Hook by Judy Young
The Pocket Fishing Basics Guide by Wade Bourne
Fishing with Kids by John Paxton
Fly Fishing for Beginners by Chris Hansen
Lords of the Fly by Monte Burke
The Optimist by David Coggins
How to Think Like a Fish by Jeremy Wade
The Berenstain Bears by Mike Berenstain
Peterson Field Guide to Freshwater Fishes, Second Edition by Lawrence M. Page
The Bug Book by Paul Weamer
Edison's Tackle Box by Meghan Colvin
Ken Schultz's Field Guide to Saltwater Fish by Ken Schultz
The Three Little Bass and the Big Bad Gar by James R. Miller
Handbook Of Hatches by Dave Hughes
OutdoorIQ Ultimate Fishing Guide Just For Kids! by Dave D. Shellhaas, Steve A. Shellhaas
250 Amazing Fishing Tips by Lamar Underwood
Fly Fishing for Trout by Tom Rosenbauer
Simple Fly Fishing by Yvon Chouinard
Fishing (A Golden Guide from St. Martin's Press) by George S. Fichter, Phil Francis
My Awesome Guide to Freshwater Fishing by John Paxton
The Orvis Guide to Small Stream Fly Fishing by Tom Rosenbauer
The Complete Guide to Surfcasting by Joe Cermele
Flywater by Grant McClintock
The Ultimate Guide to Kayak Fishing by Joel Spring
On the Water by Guy de la Valdene
Joan Wulff's New Fly-Casting Techniques by Joan Wulff
Hemingway on Fishing by Ernest Hemingway
A Rough Guide to the Heart by Pam Houston
BugWater by Arlen Thomason
The Essence of Flycasting by Mel Krieger
Lefty Kreh's Presenting the Fly by Lefty Kreh
Light Years by Le Anne Schreiber
Saltwater Fishing Made Easy by Martin Pollizotto
Kayak Fishing by Chris Lutz
52 Rivers by Shelley Walchak
Kayak Fishing by Cory Routh
First steps in fishing by Richard Blackburn
The Art of Angling by Henry Hughes
Saltwater Kayak Fishing by Chris Lutz
Fishing with Grandma by Susan Avingaq
Fly-Fishing the 41st by James Prosek
Double Whammy by Carl Hiaasen
Fishing The Total Fishing Guide For A Novice by Mathew Orton
Hand Over Hand by Alma Fullerton
Down by the River by Andrew Weiner
The Citizen's Guide to Planning by Christopher Duerksen
Fly Fishing Made Easy by Dave Card
Hooked by Tommy Greenwald