Sort by
Latest Recommendations First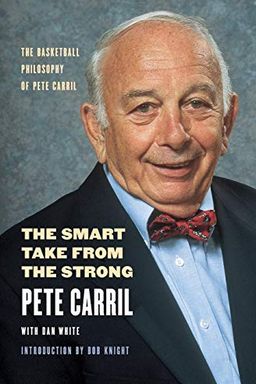 This inspiring book shares the reflections of basketball coach Pete Carril, who despite his small stature became an All-State player and highly successful coach. His teams won thirteen conference championships and his book explores how a smart and dedicated team can compete against bigger programs and faster, stronger, more athletic players. Carril demonstrates deep respect for the sport, empathy for his players, and a pragmatic vision of discipline and fundamentals. An inspiring read for anyone who loves the game.
One of the all-time great basketball minds. His book, The Smart Take From The Strong, should be required hoops reading. RIP Pete Carril.     
–
source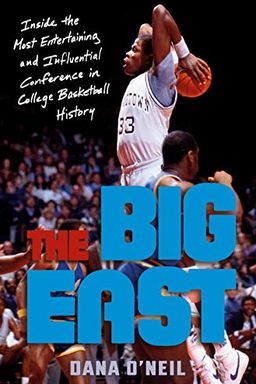 The Big East
Inside the Most Entertaining and Influential Conference in College Basketball History
Relive the golden era of college basketball with The Big East, a must-read definitive account of the most influential league in history. Delve into the raucous spirit of legendary coaches and players and witness firsthand the combustible rivalries that produced unforgettable games and intense court battles. From the formation of the league to the players and coaches who shaped it, The Big East captures the magic, mastery, and competitiveness of the most powerful and entertaining league in college basketball history.
Fabulous book on the Big East by one of my all-time fave writers, Dana O'Neil. Damn, this book brings back memories and gets you juiced for March!     
–
source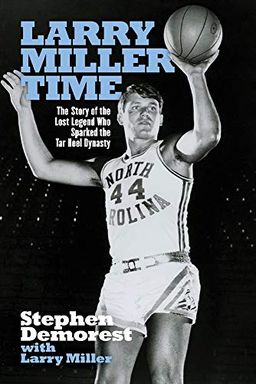 This captivating autobiography tells the story of Larry Miller, the rough-around-the-edges basketball star who saved Coach Dean Smith's job and became a two-time All American. Miller's story takes us through the grit and glamour of modern college and pro basketball, from bribes and partying, to negotiating a monster pro contract and playing with Jim Brown in LA. With vintage photos and interviews with Miller's teammates and coaches, Larry Miller Time is a candid, immersive narrative for every follower of UNC and classic basketball.
Really interesting book by author Stephen Demorest on Larry Miller, one of the first great players under Dean Smith.     
–
source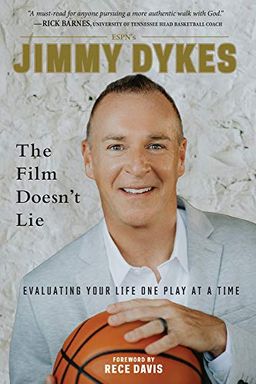 "Game Film" is a must-read for anyone looking to reach their fullest potential in life. ESPN broadcaster and coach, Jimmy Dykes, uses his experience in sports and scripture to guide readers through a tough but crucial evaluation process. You'll learn how to scrutinize your own "game film" and embrace truth in order to provoke change, growth, and improvement. This book will inspire you to live with passion, conviction, and bold determination.
GREAT book! Clearly, an expert did the proofreading. Jimmy's grammar is "on the bubble."     
–
source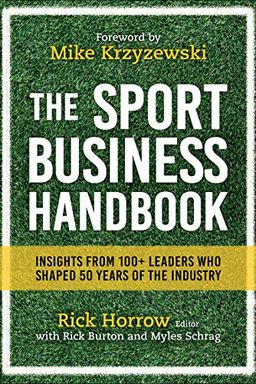 Insider perspectives from over 100 leaders in the trillion-dollar sport business industry are compiled in The Sport Business Handbook. Explore real-life stories and rare glimpses into professional dealings, including insider views of major sports deals. With practical advice from league commissioners, team owners, executives, pro athletes, and media personalities, this anthology is a must-read for anyone interested in the behind-the-scenes intricacies of sport business. From breaking into the industry to mastering leadership skills, this comprehensive guide provides guidance for all levels. Instructors will have access to an instructor's guide with online audio and video clips to supplement the text. Join the biggest names in the industry and become a leader to shape the sport business industry for the next 50 years.
Really cool book by Rick Horrow, The Sports Business Handbook. Very well done and informative.     
–
source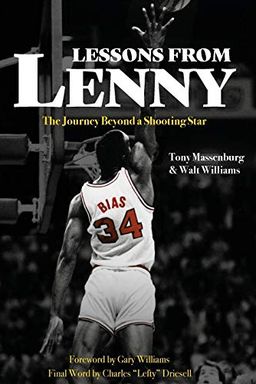 "Lessons from Lenny" tells the inspiring story of two young men who survived the loss of Len Bias, a superstar basketball player whose shocking death unleashed a wave of grief, scrutiny and criticism on the university of Maryland. Through resilience and determination, they overcame the public backlash and became a model for triumph over tragedy. This book is a tale of survival, rebirth and the pursuit of self-discovery, and proves that even in the darkest moments, there is a glimmer of hope.
Amazing book on Len Bias by former Terps Walt Williams and Tony Massenburg. Bias was Superman on a basketball floor. He would own SportsCenter highlights today.     
–
source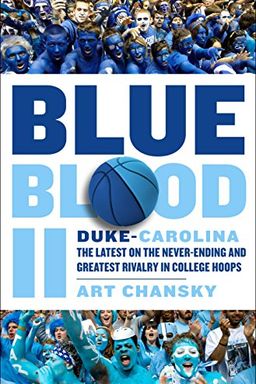 Discover the epic history of the Duke-Carolina college basketball rivalry in this highly anticipated follow-up to Blue Blood. Art Chansky delves into the recent years, exploring the heated recruiting battles, contrasting playing styles, unforgettable games, and off-court drama. As the ultimate question of who will be the next caretakers of this national treasure looms, Chansky expertly captures the essence of this enduring rivalry. This is a must-have read for fans of Duke and UNC, as well as any college basketball enthusiast.
Finished yet another book today...Blue Blood II by Art Chansky is about the Duke-UNC rivalry. It takes the reader through every high and low on both sides and is a roller coaster upon which the reader brims with pride and blood boils at every perceived slight. What a rivalry.     
–
source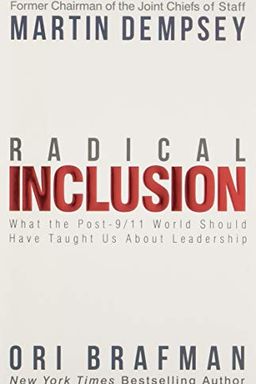 Radical Inclusion: What the Post-9/11 World Should Have Taught Us About Leadership is a must-read for anyone looking to become a better leader. In today's rapidly changing global landscape, trust and confidence are more important than ever before. This book explores the urgency and opportunity for leaders to embrace Radical Inclusion, a concept that emphasizes building trust, rather than fear of losing control. With engaging stories and relatable examples from various industries, this book provides practical principles to navigate the challenges faced in today's digital world. Don't miss out on the leadership tools provided in Radical Inclusion.
Just now finishing Martin Dempsey and Ori Brafman's new book, Radical Inclusion. It's an outstanding presentation of new thinking on leadership. A great read.     
–
source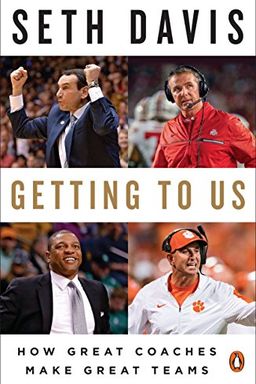 "Getting to Us" by Seth Davis delves into the secrets of what makes a great coach and how they turn a group of individuals into a cohesive team. Davis investigates the top coaches in football and basketball, from college to pro leagues, including Mike Krzyzewski, Geno Auriemma, and Doc Rivers. He distills different styles of leadership and coaching greatness, and the environments in which they thrive. With stories of iconic coaches and their journeys to success, "Getting to Us" is a must-read for any sports enthusiast.
Seth Davis' new book, "Getting to Us," is available today. I read the book last week, and it is excellent. Great read!     
–
source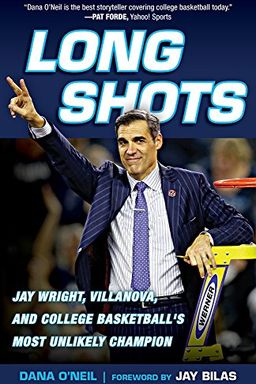 Long Shots
Jay Wright, Villanova, and College Basketball's Most Unlikely Champion
Long Shots is an insider's look into the triumphs and tribulations of building a championship program in college basketball. Dana O'Neil's exclusive access to Coach Jay Wright and Villanova basketball offers a behind-the-scenes exploration of the historic 2015-2016 NCAA championship season. Discover how Villanova overcame their underdog status and prevailed over traditional college hoops powerhouses, providing the blueprint for how a "have-not" can succeed over the blue bloods the right way - the Villanova Basketball Way.
Just finished Dana O'Neil's book "Long Shots" on Villanova's title year. Amazing, a real inside look! Must read.     
–
source
The Blue Divide by Johnny Moore
The Walk On by John Feinstein