Sort by
Latest Recommendations First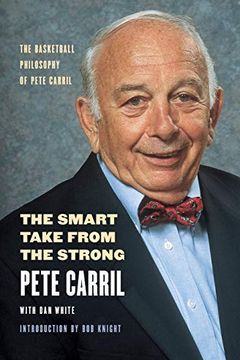 One of the all-time great basketball minds. His book, The Smart Take From The Strong, should be required hoops reading. RIP Pete Carril.     
–
source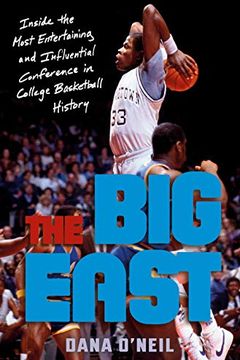 The Big East
Inside the Most Entertaining and Influential Conference in College Basketball History
The compulsively readable, definitive account of the greatest era of the most influential league in college basketball history, infused with the raucous spirit and roaring voices of the league's legendary coaches and players. There has never been, nor will there ever be, another league quite like the Big East. Five Big East schools have won nationa...
Fabulous book on the Big East by one of my all-time fave writers, Dana O'Neil. Damn, this book brings back memories and gets you juiced for March!     
–
source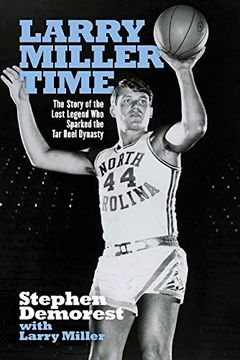 LARRY MILLER is the tough-as-nails, fun-loving, working class bad boy who in the 1960s saved young North Carolina coach Dean Smith's job by winning his first two ACC titles and a trip to the National Championship game. A two-time All American, Miller is still the only Tar Heel ever named ACC Player of the Year twice. He was also the first heartthro...
Really interesting book by author Stephen Demorest on Larry Miller, one of the first great players under Dean Smith.     
–
source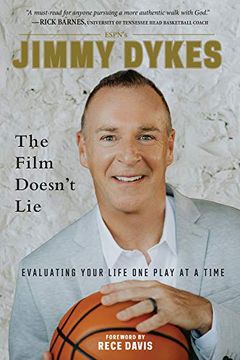 Elite level coaches, business owners, CEOs and difference-makers from all walks of life share a common trait: they are masters at the process of evaluating. Film sessions are the life blood of any successful sports team, whether following a soaring win or a crushing loss. Nothing goes unchecked, and nothing gets taken for granted. They understand a...
GREAT book! Clearly, an expert did the proofreading. Jimmy's grammar is "on the bubble."     
–
source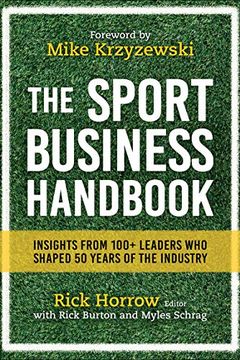 If you love sports and are fascinated by business dealings in this trillion-dollar global industry, then this is the anthology you've been waiting for. The Sport Business Handbook: Insights From 100+ Leaders Who Shaped 50 Years of the Industry provides insider perspectives from more than 100 of the biggest names in the sport business industry. Plen...
Really cool book by Rick Horrow, The Sports Business Handbook. Very well done and informative.     
–
source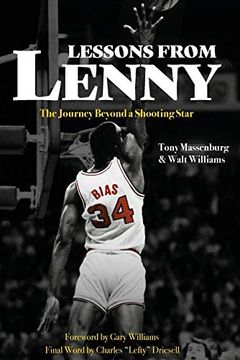 June 17, 1986: Len Bias, the best college basketball player in the country, achieves his dream and is drafted by the NBA Champion Boston Celtics. Less than forty-eight hours later, he dies.It's the end of innocence at the University of Maryland, and it's The Beginning.The shocking death of a superstar is national news and unleashes a tidal wave of ...
Amazing book on Len Bias by former Terps Walt Williams and Tony Massenburg. Bias was Superman on a basketball floor. He would own SportsCenter highlights today.     
–
source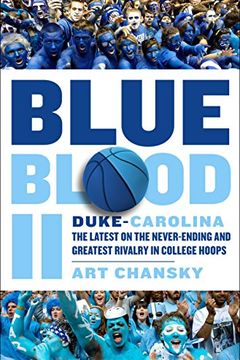 A follow-up to Blue Blood that tells the recent history of the Duke-Carolina college basketball rivalryWhen Art Chansky's Blue Blood was published in 2005, ESPN's Dick Vitale said it was about "the greatest rivalry, not just in college basketball, but in all of sports" and the book was hailed by The East Carolinan as the "holy text for both sides o...
Finished yet another book today...Blue Blood II by Art Chansky is about the Duke-UNC rivalry. It takes the reader through every high and low on both sides and is a roller coaster upon which the reader brims with pride and blood boils at every perceived slight. What a rivalry.     
–
source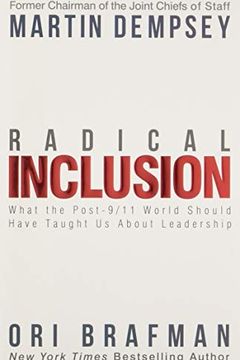 Just now finishing Martin Dempsey and Ori Brafman's new book, Radical Inclusion. It's an outstanding presentation of new thinking on leadership. A great read.     
–
source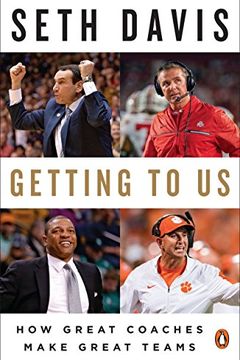 Seth Davis' new book, "Getting to Us," is available today. I read the book last week, and it is excellent. Great read!     
–
source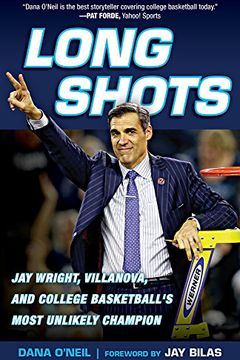 Long Shots
Jay Wright, Villanova, and College Basketball's Most Unlikely Champion
31 years after the Perfect Game – Villanova's shocking national championship upset over Georgetown – Nova struck again with the Perfect Shot, taking down North Carolina in one of the most thrilling finishes in sports history. The shot and second national title in school history were the culmination of 15 years of Coach Jay Wright painstakingly buil...
Just finished Dana O'Neil's book "Long Shots" on Villanova's title year. Amazing, a real inside look! Must read.     
–
source
The Walk On by John Feinstein
The Blue Divide by Johnny Moore