Sort by
Latest Recommendations First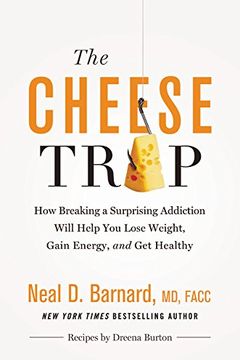 The Cheese Trap
How Breaking a Surprising Addiction Will Help You Lose Weight, Gain Energy, and Get Healthy
This eye-opening book by a New York Times bestselling author reveals the shocking truth about cheese, the dangerous addiction that can harm your health. Loaded with calories, fat, and cholesterol, cheese can make you gain weight and lead to a host of health problems. Dr. Neal Barnard presents a radical program to help readers break free from their cheese addiction, lose weight, and improve overall health. This easy-to-follow diet includes a treasury of healthy recipes for favorite cheesy dishes. Get ready to feel great and say goodbye to cheese cravings for good!
A book that I've been giving out a lot.     
–
source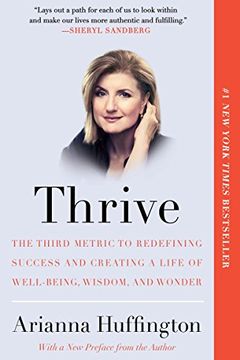 Thrive is a game-changing book that redefines success in today's world. Arianna Huffington, the co-founder of the Huffington Post Media Group, shares her personal wake-up call about the dangers of burnout and stress-related illnesses. Our current pursuit of money and power is literally killing us, causing an erosion in quality of life and relationships. In Thrive, Arianna makes an impassioned case for a third metric of success that includes our well-being, intuition, wonder, and capacity for compassion and giving. Drawing on groundbreaking research in psychology, sports, sleep, and physiology, she shows us how to revolutionize our culture, thinking, workplace, and lives.
A really good book.     
–
source