A world of magic, mystery, intrigue, romance, and adventure awaits in this modern fantasy masterpiece. The first volume of an epic series, this tale of lords, ladies, soldiers, and sorcerers features the harsh Starks of Winterfell at its center, surrounded by supernatural forces massing beyond the protective Wall. As winter looms and conflict brews, characters traverse a land of extremes and undertake dangerous journeys, all for the ultimate prize: the game of thrones.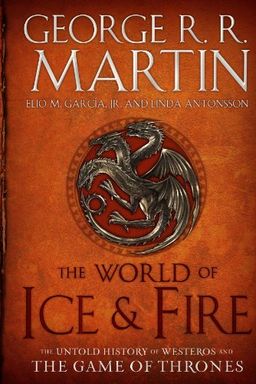 This lavishly illustrated tome is a comprehensive history of the Seven Kingdoms, detailing the epic battles, bitter rivalries, and daring rebellions that lead to the events of A Song of Ice and Fire and Game of Thrones. Co-authored with the founders of the renowned fan site Westeros.org, it chronicles the world from the Dawn Age to present-day struggles of the Starks, Lannisters, Baratheons, and Targaryens. The World of Ice and Fire is the definitive companion to George R. R. Martin's dazzlingly conceived universe.
Discover the art and design that brought Westeros to life in HBO's Game of Thrones. The official collection of concept art and production design from seasons 1-8 comes to life in this 432-page art book authored by award-winning production designer Deborah Riley. Learn about the intricate details behind iconic locations such as King's Landing, Dragonstone, and Castle Black. This prestige coffee table book includes contributions from the creators, including an exclusive foreword from showrunners David Benioff and D. B. Weiss, and is the perfect gift for any fan or collector.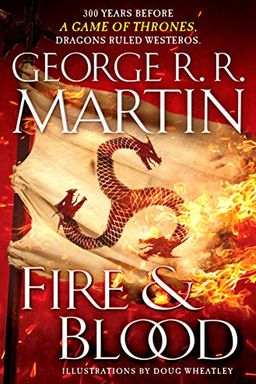 Fire & Blood
300 Years Before A Game of Thrones (A Targaryen History) (A Song of Ice and Fire)
Explore the epic history of the Targaryens in Westeros in this gripping two-part series by George R. R. Martin. From the legendary Aegon the Conqueror to the civil war that almost destroyed their dynasty, discover how the only family of dragonlords survived the Doom of Valyria and fought to hold the iconic Iron Throne. Uncover the secrets of the Dance of the Dragons and the origin of Daenerys's three dragon eggs, and read first-hand accounts from a learned maester of the Citadel. Featuring over 80 original illustrations by Doug Wheatley, Fire & Blood delivers an enthralling and bloody chronicle, giving readers a whole new appreciation for the fascinating and tumultuous history of Westeros.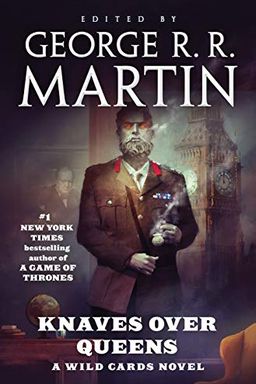 "Knaves Over Queens" is an all-new adventure set in London that follows a fresh cast of characters from the Wild Cards universe. Developed by aliens and field-tested on Earth, the virus known as Xenovirus Takis-A was released in New York in 1946 and has now reached Britain. Prime Minister Sir Winston Churchill, together with the Enigma ace Alan Turing, set up a special organization named the Order of the Silver Helix to deal with the mutations spawned by the virus. This book is perfect for both old and new readers and features the writing talents of several bestselling authors. Universal Cable Productions has acquired rights to develop Wild Cards into a TV series.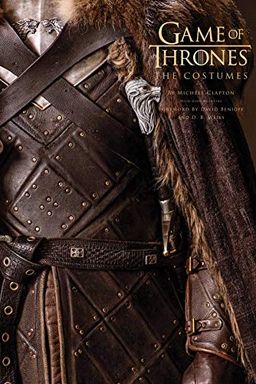 Explore the costumes that brought the characters of Game of Thrones to life in this definitive, award-winning guide. BAFTA and Emmy-winning designer Michele Clapton takes readers behind the scenes to see how iconic outfits like Daenerys Targaryen's and Jon Snow's were created, while 440 pages of interviews and commentary explore how costumes reflected the evolution of each character. With over 1,000 never-before-seen images and an exclusive foreword from the show's creators, this deluxe coffee table book is a must-have for Game of Thrones fans.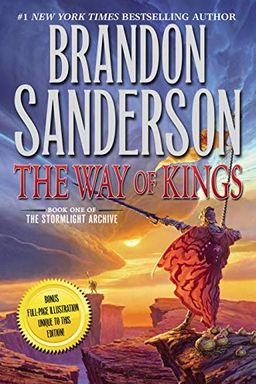 This epic fantasy tale transports readers to a world torn apart by war and storms. Once living in Heaven, mankind was forced to take root on Roshar after the Voidbringers captured their previous home. The Almighty gifted humans with powerful Shardblades to defend themselves against the Voidbringers, and led by ten orders of knights known as Radiants, they appear to have won the war. But centuries later, the world is still at war with itself, each king vying for more Shardblades to unite all of mankind under one throne. Join a young spearman in his journey to fight a war against an unknown enemy and uncover the forgotten secrets of this mysterious world.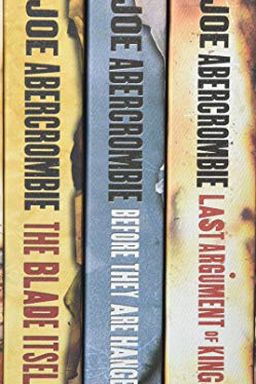 This epic fantasy trilogy is a masterful work of grimdark fantasy. Rife with murderous conspiracies, old scores, and sharp lines between heroes and villains, this series is unpredictable, compelling, and wickedly funny. The First Law trilogy is definitely worth checking out, and this boxed set includes all three books - THE BLADE ITSELF, BEFORE THEY ARE HANGED, and THE LAST ARGUMENT OF KINGS. For more awesome works from Joe Abercrombie, readers can also explore novels set in the First Law world and other standalone novels like Best Served Cold, The Heroes, and Red Country.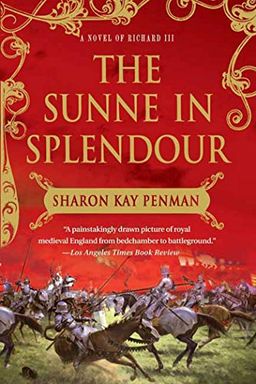 Travel back to the courts of fifteenth-century England with this beautifully rendered modern classic. Sharon Kay Penman tells the story of Richard III, a monarch who was vilified in history for allegedly murdering his nephews. But Penman redeems him, portraying him as a gifted man who was loyal to his friends and in love with a woman he couldn't have. This magnificent retelling of his life is filled with all the sights, sounds, and customs of the era, as well as the passions and prejudices of royalty.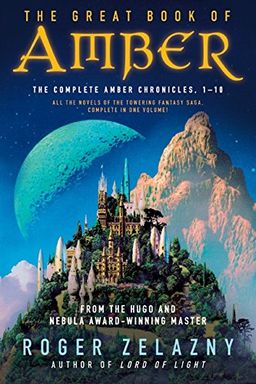 Experience the epic battle for power that spans across Earth, the twisted world of Chaos, and a magical realm filled with adventure, mystery, and romance. This omnibus volume contains all ten of Roger Zelazny's classic novels that have earned a place in the pantheon of imaginative literature.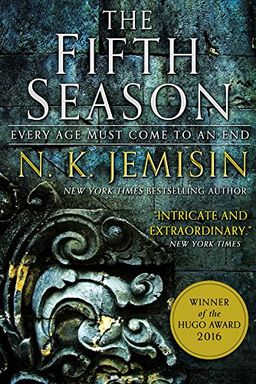 In a world familiar with struggle, a land known as the Stillness is torn apart when three terrible events occur in a single day. A schoolteacher, Essun must navigate through the fall of an empire, a world-changing rift, and the kidnapping of her daughter. Armed with the power of the earth and willing to break the world apart to save her child, Essun is a force to be reckoned with in this riveting tale.
The Deed Of Paksenarrion by Elizabeth Moon
The Lies of Locke Lamora by Scott Lynch
The Warded Man by Peter V. Brett
Chronicles of the Black Company by Glen Cook
The Plantagenets by Dan Jones
The Blade Itself by Joe Abercrombie
L.A. Confidential by James Ellroy
The Eye of the World by Robert Jordan
Assassin's Apprentice by Robin Hobb
The Curse of Chalion by Lois McMaster Bujold
Wizard's First Rule by Terry Goodkind
Furies of Calderon by Jim Butcher
The Once and Future King by T. H. White
The Accursed Kings Series Books 1-3 by Maurice Druon
Dragon Champion by E. E. Knight
The Dragonbone Chair by Tad Williams
The Black Company by Glen Cook
Gardens of the Moon by Steven Erikson
Black Leopard, Red Wolf by Marlon James
Starport by George R. R. Martin