Best Books For 3 Year Olds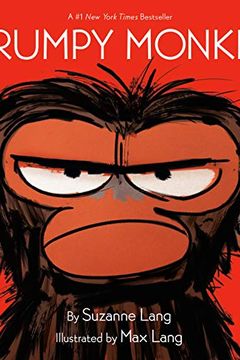 A hilarious picture book tackle the important lesson of dealing with unexplained emotions and the dangers of suppressing them. Follow Jim the chimpanzee as he navigates a bad mood for no good reason and discovers the value of allowing himself to feel grumpy. With levity and humor, this story encourages children to embrace their feelings and be careful not to hurt others in the process.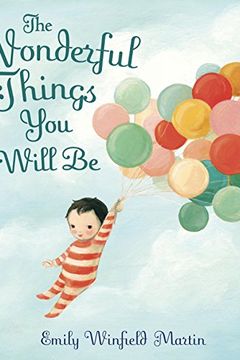 Celebrate the boundless love parents have for their children with this New York Times bestseller. With beautiful illustrations and rhythmic rhymes, this book captures the dreams, acceptance, and love that parents feel for their children. From bravery to creativity, the author beautifully encapsulates all the loving things that parents think of when they look at their children. A perfect book for all occasions, The Wonderful Things You Will Be has a heartfelt message that will resonate for lifetimes.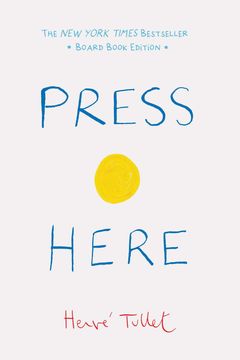 A delightful and interactive book perfect for young readers and toddlers! Press the yellow dot on the cover and follow the instructions for an imaginative journey filled with surprises. With each page, children will be encouraged to press, shake, and tilt the book to see what happens next. A fun way to teach cause and effect, this unique picture book will keep kids giggling with delight as the dots multiply and change direction. Perfect for read-aloud fun for all ages, especially children ages 4-8.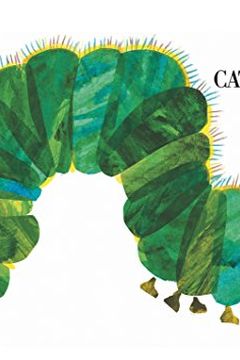 Follow the transformation of a hungry caterpillar as he munches his way through apples, plums, and more in this beloved classic children's book. From his tiny egg to his stunning transformation into a butterfly, experience the wonder of nature with stunning illustrations and a delightful story that has been passed down from generation to generation. Perfect for sharing with the little ones in your life, this audiobook will both delight and educate even the youngest listener.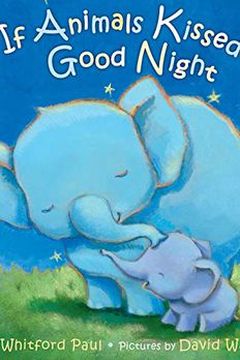 Discover a charming bedtime story about how animal families might say good night. Through whimsical illustrations and playful verse, explore how a young girl imagines different animal pairs would kiss good night, including Sloth and her baby who move so slooowwwww. Perfect for bedtime snuggles, now available in board book format.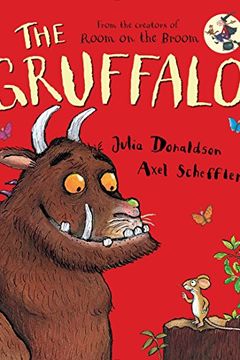 A clever mouse invents a scary gruffalo to avoid becoming dinner for a hungry fox, owl, and snake. But is the gruffalo even real? This rhyming read-aloud is perfect for preschoolers and won the prestigious British Smarties Prize. Sturdy pages and a cozy trim ensure it will be a favorite for storytime.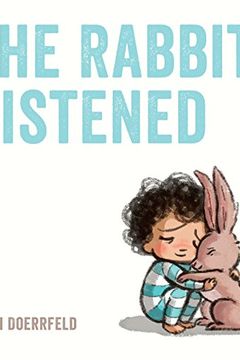 This touching picture book explores themes of grief and empathy, following a hurting character who doesn't know who to turn to. Each animal has an answer, but none fit until the rabbit arrives and simply listens. The Rabbit Listened is a beautiful meditation on loss and the power of quiet support, perfect for anyone seeking comfort or looking to comfort others.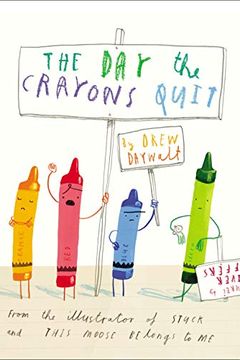 This playful, imaginative story will leave children laughing and playing with their crayons in a whole new way. Debut author Drew Daywalt and New York Times bestseller Oliver Jeffers create a colorful solution to poor Duncan's problem: all of his crayons have quit! Each color has its own hilarious reason for no longer wanting to be used. What will Duncan do without his crayons? Find out in this charming book.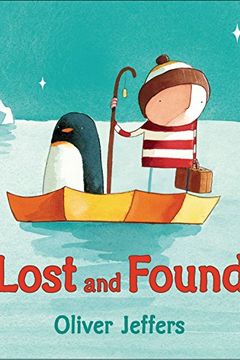 A boy's journey to return a lost penguin to its home in the South Pole becomes a heartwarming tale of friendship in this beautifully illustrated book. As they brave storms and dark nights together, the boy tells the penguin stories and learns that the penguin was never truly lost, just lonely. Laugh and cry with the lovable characters in this child-friendly story.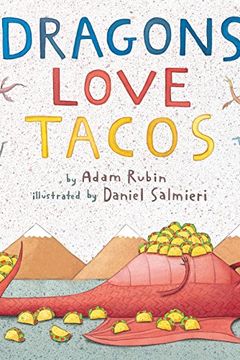 Dragons love tacos of all kinds, but be careful with the salsa! This scrumptious New York Times bestseller is a hilarious tale of dragons, tacos, and the trouble spicy salsa can bring. From the award-winning team behind Those Darn Squirrels!, this laugh-out-loud book is perfect for sharing with new friends and enjoying a tasty snack.
The Wonky Donkey by Craig Smith
Here We Are Notes For Living On Planet by Illustrated Oliver Jeffers Oliver Jeffers
Goodnight, Goodnight Construction Site by Sherri Duskey Rinker
Richard Scarry's Cars and Trucks and Things That Go by Richard Scarry
Don't Let the Pigeon Drive the Bus! by Mo Willems
National Geographic Little Kids First Big Book of Why by Amy Shields
Green Eggs and Ham by Seuss
Richard Scarry's Best Word Book Ever by Richard Scarry
Where Do Diggers Sleep at Night? by Brianna Caplan Sayres
Oh No George by Chris Haughton
My First Learn to Write Workbook by Crystal Radke
Julián Is a Mermaid by Jessica Love
The Monster at the End of this Book by Jon Stone
The Pout-Pout Fish by Deborah Diesen
The Giving Tree by Shel Silverstein
Giraffes Can't Dance by Giles Andreae
Llama Llama Red Pajama by Anna Dewdney
If You Give a Mouse a Cookie Book by Laura Numeroff
Owl Babies by Martin Waddell
If I Built a Car by Chris van Dusen
Wolfie the Bunny by Ame Dyckman
Animalphabet by Julia Donaldson
School Zone - Big Preschool Workbook - Ages 3 to 5, Colors, Shapes, Numbers 1-10, Early Math, Alphabet, Pre-Writing, Phonics, Following Directions, and More by School Zone
P is for Potty! by Naomi Kleinberg
Little Blue Truck by Alice Schertle
Room on the Broom by Julia Donaldson
The Snail and the Whale by Julia Donaldson
National Geographic Little Kids First Big Book of Dinosaurs by Catherine D. Hughes
Chicka Chicka Boom Boom by Bill Martin Jr.
The Story of Ferdinand by Munro Leaf
Guess How Much I Love You BOARD by Sam McBratney
We're Going on a Bear Hunt by Michael Rosen
Tiger Who Came To Tea by Judith Kerr
What Should Danny Do? by Adir Levy
Beautiful Oops! by Barney Saltzberg
Not Quite Narwhal by Jessie Sima
Blue Hat, Green Hat by Sandra Boynton
Harold and the Purple Crayon by Crockett Johnson
Bear Snores On by Karma Wilson
A Little Stuck by Oliver Jeffers
Where the Wild Things Are by Maurice Sendak
The Dot by Peter H Reynolds
The Seven Silly Eaters by Mary Ann Hoberman
Make Way for Ducklings by Robert McCloskey
The Complete Adventures of Curious George by H. A. Rey
The Incredible Book Eating Boy by Oliver Jeffers
The Little Engine That Could by Watty Piper
How Do Dinosaurs Say Good Night? by Jane Yolen
Thank You, Omu! by Oge Mora
Caps for Sale by Esphyr Slobodkina
One Fish Two Fish Red Fish Blue Fish by Dr. Seuss
Rhyming Dust Bunnies by Jan Thomas
Five Little Monkeys Jumping on the Bed Deluxe Edition by Eileen Christelow
Go, Dog. Go! by P. D. Eastman
Ten Apples Up On Top! by Theo. Lesieg
You Choose by Pippa Goodhart
Sofia Valdez, Future Prez by Andrea Beaty
Tap the Magic Tree by Christie Matheson
Escargot by Dashka Slater
The Book of Mistakes by Corinna Luyken
Sophie's Squash by Pat Zietlow Miller
Don't Push the Button! by Bill Cotter
Alice in Wonderland by Lewis Carroll
Wolf The Duck & The Mouse by
A Stone Sat Still by Brendan Wenzel
I Am Stronger Than Anger by Elizabeth Cole
The Witch's Cat and The Cooking Catastrophe by Kirstie Watson
Jon Klassen's Hat Box by Jon Klassen
Tree by Britta Teckentrup
Meerkat Mail by Emily Gravett
Cityblock by Christopher Franceschelli
Each Peach Pear Plum by Allan Ahlberg
Calm Down, Boris! by Sam Lloyd
Colin & Lee Carrot & Pea by
Red House, Tree House, Little Bitty Brown Mouse by Jane Godwin
Almost Anything by Sophy Henn
Henry Wants More! by Linda Ashman
Eat Your People! by Lou Kuenzler