Best Books For 9 Year Olds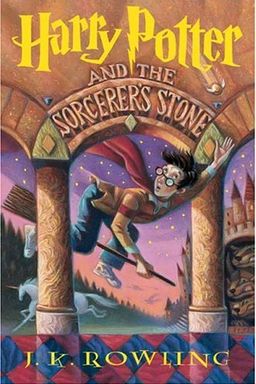 The story of a young boy named Harry, who has endured a miserable life with his cruel relatives. All he knows is poverty, bullying, and the feeling of not belonging. But a letter arrives, inviting him to a magical place filled with friends, sports, and endless wonder. With destiny calling, Harry must navigate a dangerous path if he hopes to survive.
Auggie Pullman is an ordinary boy with an extraordinary face, and he just wants to be treated like any other kid. But as he enters 5th grade, his new classmates struggle to see past his appearance. WONDER, a #1 New York Times bestseller and catalyst for the Choose Kind movement, offers a poignant perspective into one community's struggle with empathy, compassion, and acceptance. Through a variety of perspectives, readers will come away with a greater appreciation for the power of friendship and the simple courage of kindness. Join the movement: #choosekind.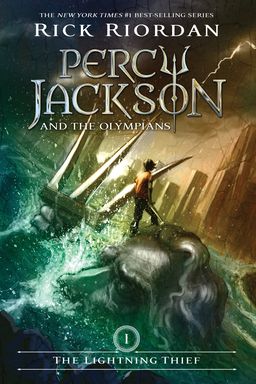 This epic five book series follows the adventures of Percy Jackson, a teenage demigod who must navigate the world of Greek mythology and save the world from destruction. With thrilling action, complex characters, and a richly imagined world, these books are a must-read for fans of adventure and fantasy. Get ready to be swept away on an unforgettable journey through the realms of the gods and monsters.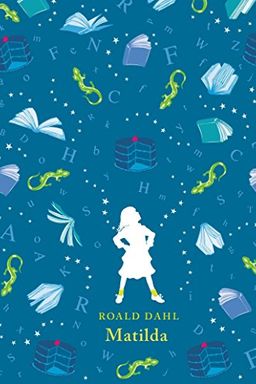 A gifted and tender young girl is ignored and mistreated by her parents, but Matilda is not to be underestimated. Bullied by her headmistress, Matilda discovers her extraordinary power to take revenge in this timeless classic from a beloved author.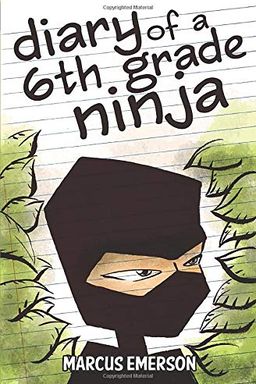 "Diary of a 6th Grade Ninja" takes readers on a wild adventure full of humor, danger, and ninja clans. Follow the story of Chase Cooper, a scrawny kid who is recruited by a group of ninjas, thrusting him into a world of trouble he never imagined. Through his diary, or "chronicle," Chase warns other kids about the dangers of becoming a ninja, creating a funny and thrilling read for all ages.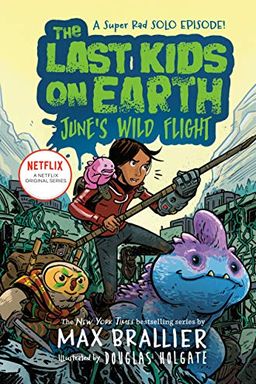 In this essential addition to the bestselling series, June Del Toro takes center stage in an action-packed adventure filled with stunning revelations and new characters. Set between the shocking events of The Midnight Blade and the upcoming 6th book, June's Wild Flight follows June as she gets separated from her friends and must navigate a town overrun with monstrous vines and never-before-seen creatures. With her survival skills and new companions, June uncovers critical information about the mysterious "Tower" that could hold the key to the future of the world. Don't miss this thrilling Last Kids on Earth story!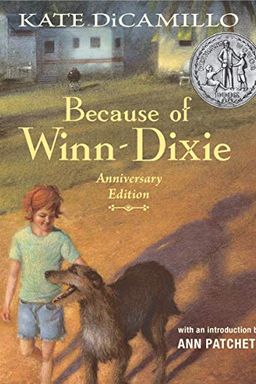 A heartwarming tale about the power of friendship, forgiveness, and letting go. When Opal moves to Florida, she comes across a big, suffering dog at the Winn-Dixie supermarket and takes him in as her own. Through her newfound companion, Winn-Dixie, Opal discovers the true meaning of friendship by meeting unique characters like the local librarian, an ex-con, and a nearly blind woman who sees with her heart. Along the way, Opal learns to let go, forgive, and that true friendship can come when you least expect it. A classic story for readers of all ages to enjoy.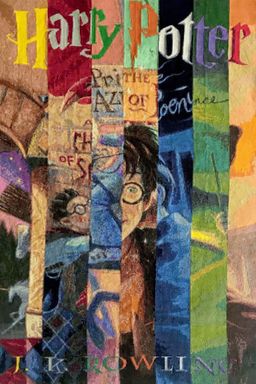 Magical adventures await in this hardback boxed set containing all seven beloved novels in the international bestselling Harry Potter series. With stunning new covers by Jonny Duddle, these editions are sure to enchant a new generation of readers. Don't miss out on the chance to pass on the magic.
An 11-year-old girl named Charlie Reese has been wishing for the same thing since fourth grade, and she has a list of all the ways to make the wish come true. But when she moves to North Carolina to live with family she doesn't know, it seems impossible. However, when she meets a stray dog named Wishbone and a surprising neighbor boy named Howard, Charlie discovers what she really needs. This heartwarming story explores friendship, family, and the power of unexpected connections.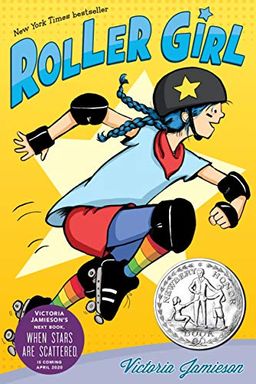 This heartwarming graphic novel tells the story of twelve-year-old Astrid and her journey through junior high. When her best friend chooses to attend dance camp instead of roller derby camp with her, Astrid faces her toughest summer yet. Despite the bumps and bruises, she learns to be a strong and tough roller girl and discovers who she is without her best friend. A great read for fans of Smile by Raina Telgemeier.
The One and Only Ivan by Katherine Applegate
The Land of Stories Complete Paperback Gift Set by Chris Colfer
Charlotte's Web by E. B White
The Last Kids on Earth by Max Brallier
Tales of a Fourth Grade Nothing by Judy Blume
The War That Saved My Life by Kimberly Brubaker Bradley
Where the Mountain Meets the Moon by Houghton Mifflin Harcourt
A Long Walk to Water by Linda Sue Park
The Chronicles of Narnia by C. S. Lewis
The Baby-Sitters Club by Gale Galligan
Real Friends by Shannon Hale
Ghosts by Raina Telgemeier
Number the Stars by Lois Lowry
The Witches by Roald Dahl
Brown Girl Dreaming by Jacqueline Woodson
Charlie and the Chocolate Factory by Roald Dahl
Trapped in a Video Game by Dustin Brady
The Girl Who Drank the Moon by Kelly Barnhill
Inside Out and Back Again by Thanhhà Lai
Wings of Fire Boxset, Books 1-5 by Tui T. Sutherland
Mighty Jack and the Goblin King by Ben Hatke
Keeper of the Lost Cities Collection Books 1-5 by Shannon Messenger
The Sheep-Pig by Dick King-Smith
Phoebe and Her Unicorn by Dana Simpson
Danny the Champion of the World by Roald Dahl
Fantastic Mr. Fox by Roald Dahl
Fortunately, the Milk by Neil Gaiman
Esperanza Rising by Pam Muñoz Ryan
Lunch Lady and the Cyborg Substitute by Jarrett J. Krosoczka
Three Times Lucky by Sheila Turnage
Princess Academy by Shannon Hale
A Tale Dark and Grimm by Adam Gidwitz
Stepping Stones by Lucy Knisley
Growing Friendships by Eileen Kennedy-Moore
Dude, That's Rude! by Pamela Espeland
Dragons vs. Unicorns by Kate Biberdorf
The Survival Guide for Making and Being Friends by James J. Crist
Time to Create by Christie Burnett
Harriet the Spy by Louise Fitzhugh
Crenshaw by Katherine Applegate
Mr. Popper's Penguins by Richard Atwater
Secret Coders by Gene Luen Yang
The Incredible Adventures of Professor Branestawm by Norman Hunter
Timmy Failure by Stephan Pastis
The Boy Who Harnessed the Wind, Young Reader's Edition by William Kamkwamba
Dragon Pearl by Yoon Ha Lee