Best Books on Ancient Egypt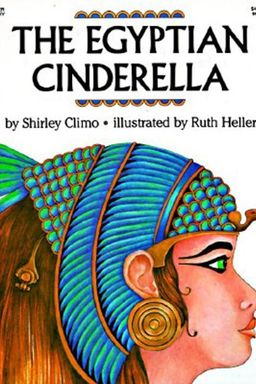 A captivating retelling of an ancient tale, The Egyptian Cinderella blends fact and myth to create a stunning narrative that is both eloquent and clear. Accompanied by exquisite illustrations that perfectly complement the beauty of the language, this book is a must-read for story time and a valuable resource for anyone studying the evolution of Cinderella throughout history.
Embark on a dangerous quest with siblings Carter and Sadie as they battle the waking gods of Ancient Egypt and their frightening schemes, all while learning the truth about their family and its connections to a secret order dating back to the pharaohs.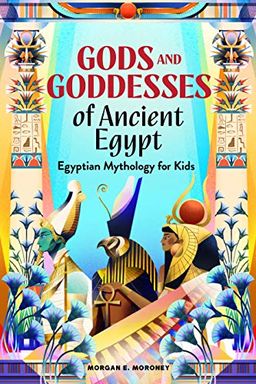 Explore the fascinating world of ancient Egyptian gods and goddesses through 20 easy-to-follow myths. From the rising of the sun to the flooding of the Nile, these powerful deities ruled over every aspect of life in ancient Egypt. Discover how mythology was an integral part of their culture, including pyramid building, mummification, and even the worshiping of cats! Complete with captivating illustrations and photos, this guide is a must-read for anyone interested in Egyptian mythology and culture.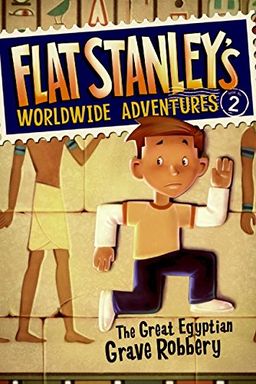 Join Stanley, the flattest boy on earth, as he travels to Egypt to help an archaeologist find an ancient treasure deep in a pyramid. But when he finds himself trapped in the tomb, will his flatness be enough to save him? Discover the danger and excitement in this thrilling adventure!
Step back in time and discover what it was like to work on one of the wonders of the world - the ancient Egyptian pyramids. This unique book takes you on a journey through the lives of laborers, scribes, artists, and embalmers as they prepare the Pharaohs final resting place. Learn about the daily tasks, tools, and ancient culture through historical illustrations and engaging text. Don't miss out on the fascinating facts, included maps, and timeline of ancient Egypt in this extended edition.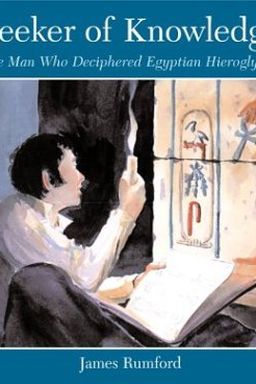 Experience the fascinating and inspiring story of Jean-Francois Champollion, who at just eleven years old, vowed to be the first person to read Egypt's ancient hieroglyphs. For the next twenty years, he dedicated himself to the challenge, ultimately becoming the remarkable man who deciphered the script and fulfilled his lifelong dream. James Rumford's stunning watercolors bring Champollion's adventure to life in a story that challenges the mind and touches the heart.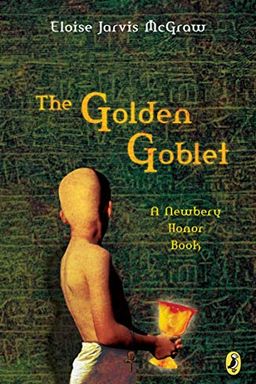 Solve the mystery of ancient Egypt in this thrilling Newbery Honor Book. Ranofer battles against his treacherous brother, Gebu, to uphold his dream of becoming a master goldsmith like his father. Can he succeed in his quest against all odds? Find out in this exciting tale full of mystery and intrigue.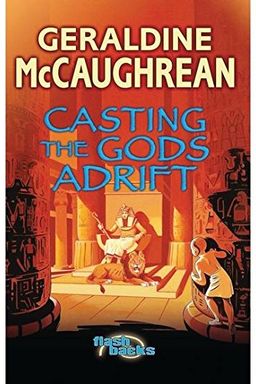 Transport yourself to ancient Egypt in this thrilling tale set between 1351 and 1354 BC. Follow the story of Tutmose and Ibrim's father, an animal dealer commanded by pharaoh Akhenaten to bring him an abundance of animals for his new capital city. The boys' father is elated, but the family has no clue what Akhenaten's strange new religion will mean for their lives. A suspenseful adventure that sheds light on the religious and cultural practices of ancient Egyptians.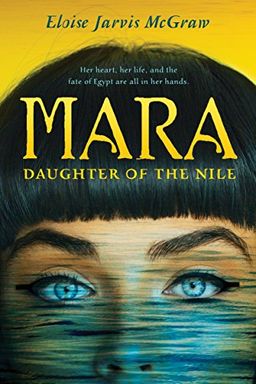 A thrilling adventure set in ancient Egypt, this story follows Mara, a proud slave who longs for freedom. She is different from other slaves as she can read, write, and speak Babylonian. In order to gain her freedom, Mara plays the dangerous role of a double spy for two enemies vying for the throne of Egypt. As she falls in love with one of her masters, she finds herself torn between loyalty and love. This book is a must-read for those who love romance, espionage, and adventure in a richly drawn historical background.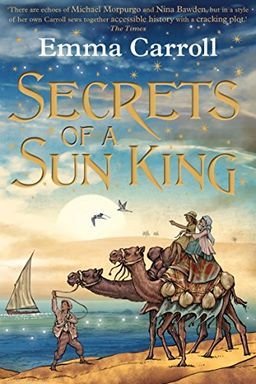 Embark on a thrilling adventure set in 1922 Egypt with "Secrets of a Sun King." Follow the story of thirteen-year-old Lilian Kaye as she eagerly awaits news of the discovery of a long-dead pharaoh's tomb. But when a famous Egyptologist disappears, Lil's excitement turns to fear as she starts to believe in the curse of the pharaohs. A captivating mystery that will leave you on the edge of your seat.
Pyramid by David MacAulay
Who Was King Tut? by Roberta Edwards
Treasury of Egyptian Mythology by Donna Jo Napoli
Tut's Mummy by Judy Donnelly
You Wouldn't Want to Be an Egyptian Mummy!You Wouldn't Want to… by David Stewart
Mummies Made in Egypt by Aliki
The Pharaohs of Ancient Egypt by Elizabeth Payne
The 5,000-Year-Old Puzzle by Claudia Logan
Tales of Ancient Egypt by Roger Lancelyn Green
Tutankhamen's Gift by Robert Sabuda
Temple Cat by Andrew Clements
The Kane Chronicles by Rick Riordan
Nefertiti by Michelle Moran
Egyptian Mythology by Geraldine Pinch
The Complete Gods and Goddesses of Ancient Egypt by Richard H. Wilkinson
Mummies and Pyramids by Mary Pope Osborne
MYSTERY OF THE EGYPTIAN SCROLL by Scott Peters
National Geographic Kids Everything Ancient Egypt by Crispin Boyer
1,000 Facts About Ancient Egypt by Nancy Honovich
The Oxford History of Ancient Egypt by Ian Shaw
Ancient Egypt by Marcia Williams
Cultural Atlas of Ancient Egypt by John Baines
Mummies, Pyramids, and Pharaohs by Gail Gibbons
Akhenaten by Dominic Montserrat
If I Were a Kid in Ancient Egypt by Cobblestone Publishing
Egyptian Art in the Age of the Pyramids by Dorothea Arnold
Tutankhamun's Armies by John Coleman Darnell
Who Built the Pyramids? by Jane Chisholm
Pharaoh's Boat by David Weitzman
Cleopatra by Diane Stanley
You Wouldn't Want to Be Tutankhamen!You Wouldn't Want to… by David Stewart
We're Sailing Down the Nile by Laurie Krebs
Mummies in the Morning by Mary Pope Osborne
How the Sphinx Got to the Museum by Jessie Hartland
Egyptian Diary by Richard Platt
Bill and Pete Go Down the Nile by Tomie Depaola
The Cat of Bubastes A Tale of Ancient Egypt by G. A. (George Alfred) Henty
Secrets Of The Sphinx by James Cross Giblin
The Story of Egypt by Joann Fletcher
The Time-Travelling Cat and the Egyptian Goddess by Julia Jarman
Howard and the Mummy by Tracey Fern